Foel Cedig, GW/NW-034 - 667m ASL - SH 981 283 - OS Explorer OL18 - 4 SOTA points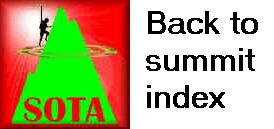 Sunday 27th September 2020 - Esgair Ddu GW/MW-020 & Foel Cedig GW/NW-034
This would be the penultimate outing for Jimmy M0HGY and myself before we could plan an activation of out final unique SOTA summit to complete all of Wales. GW/NW-034 actually had been activated before, but under its name of Cyrniau Nod and old summit position. The new name and new position did not require it to have a new reference, so it wasn't really a new "unique" that needed collecting, but we both felt it appropriate to 'bag' before being in a position to claim the last one!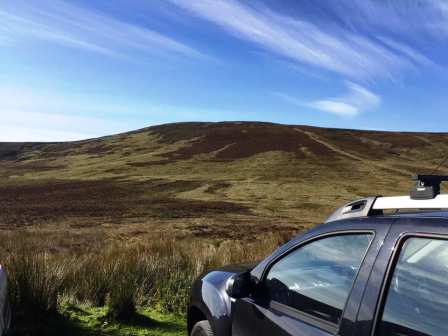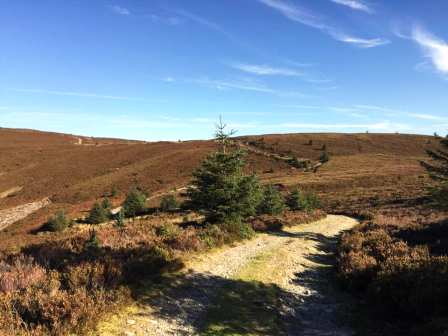 From Esgair Ddu GW/MW-020, it proved to be a longer and trickier drive than anticipated. This was because there was a road closure on Jimmy's planned route, causing us to have to drive almost the full perimeter of Lake Vyrnwy in order to get back on the road we wanted!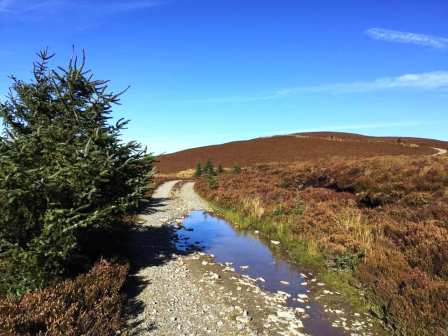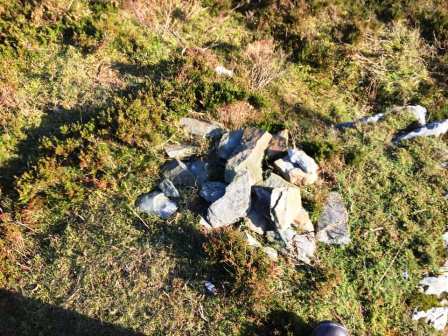 We parked alongside other cars in the parking spaces opposite the start of the track at SH946273. I had forgotten just how long a walk this was! It was very straightforward - almost all along a good track with entirely gradual unsteep ascent. But very long!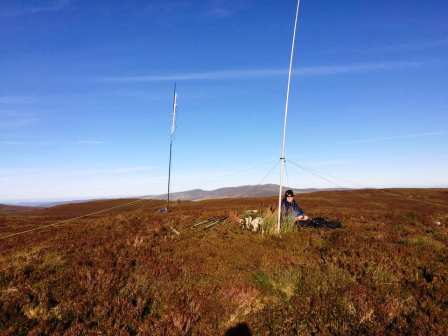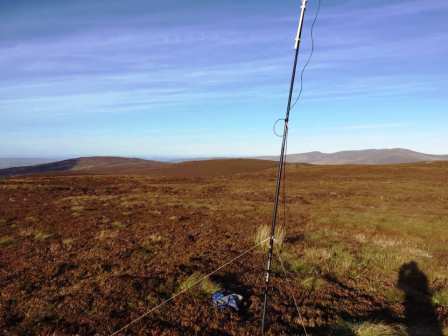 Jimmy kept getting ahead of me on the walk, but waited for me at the point where he wanted us to veer off the track and into the heather to climb the last few metres to the summit. A tiny cairn marked the true summit of this hill, now deemed to be here, and not Cyrniau Nod about 1km further on.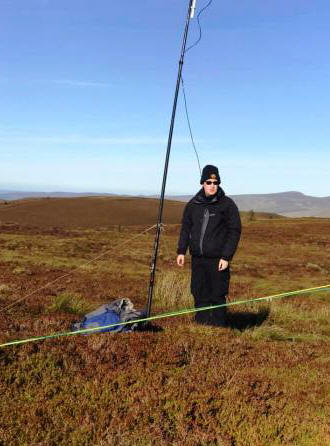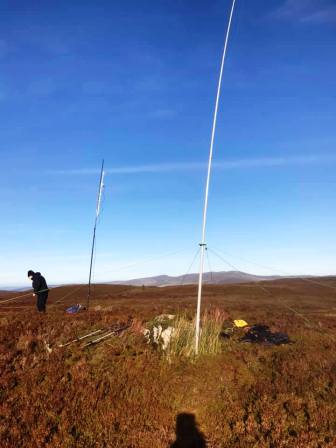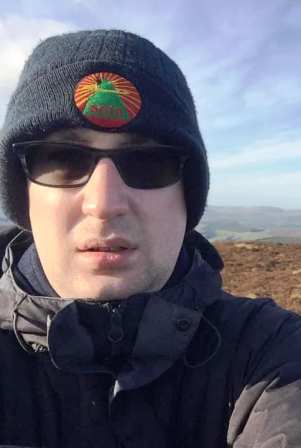 We set up with the same working conditions as on the earlier summit - Jimmy on 2m FM, and me on 30m FT8 and CW. Again, plenty of contacts were made, and GW/NW-034 could be crossed off our to-do list - for a second time! We were racing against time somewhat on the descent. The sun was already low in the west as we set off from the summit, and had just about set by the time we got back down to the car. We made it without having to use our headtorches however.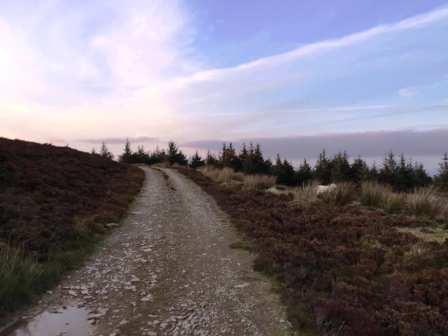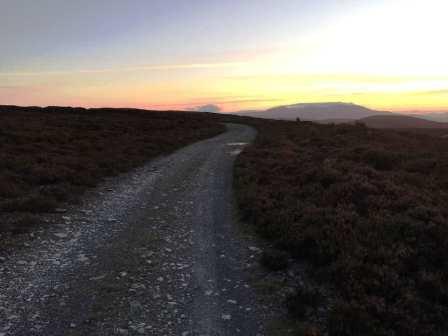 | | | | | |
| --- | --- | --- | --- | --- |
| Time | Callsign | Band | Mode | Op |
| 15:44 | SM4CPW | 10MHz | CW | MW1EYP/P |
| 15:45 | IK2LEY | 10MHz | CW | MW1EYP/P |
| 15:46 | F5LKW | 10MHz | CW | MW1EYP/P |
| 15:46 | SP9AMH | 10MHz | CW | MW1EYP/P |
| 15:47 | OH3GZ | 10MHz | CW | MW1EYP/P |
| 15:48 | 9A2DS | 10MHz | CW | MW1EYP/P |
| 15:49 | 9A2UN | 10MHz | CW | MW1EYP/P |
| 15:51 | EA5M | 10MHz | CW | MW1EYP/P |
| 15:52 | HA7WA | 10MHz | CW | MW1EYP/P |
| 15:52 | HB9BQR | 10MHz | CW | MW1EYP/P |
| 15:53 | EA4NW | 10MHz | CW | MW1EYP/P |
| 15:53 | EA7GV | 10MHz | CW | MW1EYP/P |
| 15:54 | CT1DRB | 10MHz | CW | MW1EYP/P |
| 15:56 | GW7HEM/M | 144MHz | FM | MW0HGY/P |
| 15:58 | MW0UPH/M | 144MHz | FM | MW0HGY/P |
| 16:00 | MW7ROY | 144MHz | FM | MW0HGY/P |
| 16:01 | GW4VPX | 144MHz | FM | MW0HGY/P |
| 16:02 | M0RNW | 144MHz | FM | MW0HGY/P |
| 16:03 | MW0UTT | 144MHz | FM | MW0HGY/P |
| 16:04 | MW0OFA | 144MHz | FM | MW0HGY/P |
| 16:04 | IZ5OVP | 10MHz | FT8 | MW1EYP/P |
| 16:06 | GW4ZPL | 144MHz | FM | MW0HGY/P |
| 16:07 | 2E0XLG/P | 144MHz | FM | MW0HGY/P |
| 16:07 | SQ7FSU | 10MHz | FT8 | MW1EYP/P |
| 16:08 | IW1RHX | 10MHz | FT8 | MW1EYP/P |
| 16:10 | MW0WEE | 144MHz | FM | MW0HGY/P |
| 16:12 | OK2PCL | 10MHz | FT8 | MW1EYP/P |
| 16:16 | SP2EUI | 10MHz | FT8 | MW1EYP/P |
| 16:19 | RN2F | 10MHz | FT8 | MW1EYP/P |
| 16:21 | UT2GZ | 10MHz | FT8 | MW1EYP/P |
| 16:23 | MW0DDE | 144MHz | FM | MW0HGY/P |
| 16:27 | M6NNK | 144MHz | FM | MW0HGY/P |
| 16:29 | MW0WMW | 144MHz | FM | MW0HGY/P |
| 16:35 | IZ7DJS | 10MHz | FT8 | MW1EYP/P |
| 16:37 | R6DV | 10MHz | FT8 | MW1EYP/P |
| 16:38 | GW0DXO | 144MHz | FM | MW0HGY/P |
| 16:39 | HG8LXL | 10MHz | FT8 | MW1EYP/P |
| 16:44 | EA5WO | 10MHz | FT8 | MW1EYP/P |
| 16:45 | 9A4ZM | 10MHz | FT8 | MW1EYP/P |
| 16:47 | G4FGR | 144MHz | FM | MW0HGY/P |
| 16:49 | IW4DBY | 10MHz | FT8 | MW1EYP/P |