Dent, G/LD-045 - 352m ASL - NY 041 129 - OS Explorer OL4 - 1 SOTA point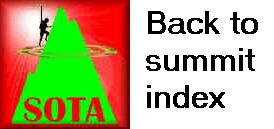 The next summit on Saturday 2nd June 2012 was Dent G/LD-045. This was sold to Liam as being on the Coast 2 Coast route. We parked in the small car park at NY041139 and walked up the track from that same point. Jimmy soon had us turning right up the higher forest ride, although both would have taken us to the same spot. At NY045126, there was a large junction of paths, and we turned sharp right to follow the Coast 2 Coast path up to the summit. This was not far away, and fortunately it was the nearer East top, rather than the West top with the much larger cairn, that was the true summit.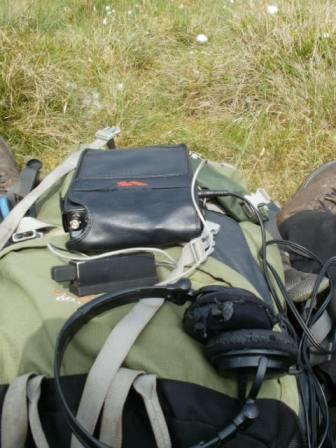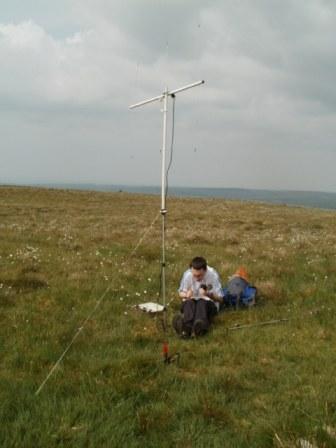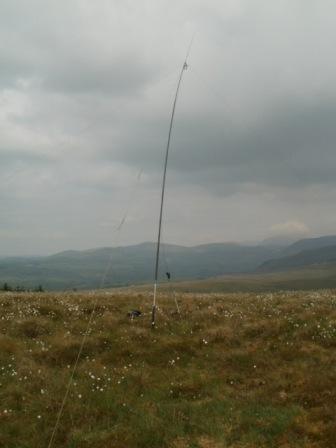 On 40m CW, I made 14 QSOs, while on 15m CW, still using the 40m dipole, I made 2 contacts into the USA. With time to spare, and a beautiful mid afternoon in progress, I then set up the 30m dipole for a play with the Rockmite 30. Unfortunately, there was to be no joy with this today and no contacts made. I did hear some chaser stations requesting a QSY due to QRM, but this was not possible!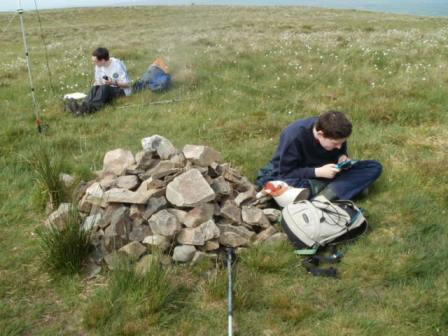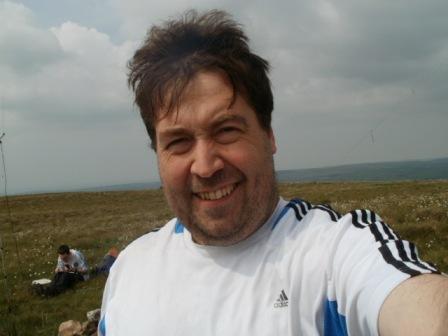 2-Jun-12
Battery: #1. Activation: #8
Summit: G/LD-045. Band: 30m
Radio: Rockmite 30
Antenna: Inverted V Dipole @ 6m agl
Battery: Duracell Pro-Life
Finish Voltage at room temp: Not a clue
New DXCCs: 0
Cumulative DXCCs: 17 (9A, DL, G, HA, HB, I, LA, LZ, OE, OK, OM, OZ, RA, S5, SM, SP, SV)
QSOs: 0. Cumulative QSOs: 45

Over on 2m FM, Jimmy just made the requisite 4 contacts, but was more than satisfied as he worked into the Isle of Man, which meant he had contacts with G, GW, GM, GD, GI and EI, all on 2m FM during the day. Liam packed up quickly and got underway with his descent while Jimmy and I were still taking our aerials down. I feared that he would have missed his turning and ended up following the Coast 2 Coasters down to Ennerdale Bridge, but there he was waiting at the car when I arrived.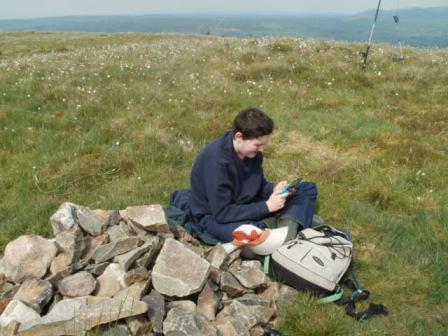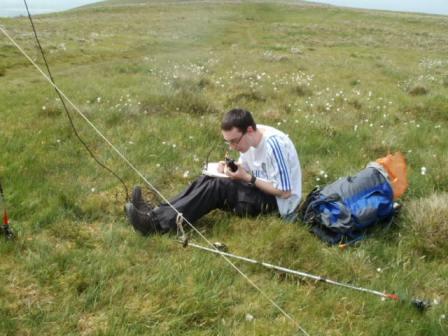 There wasn't any YHA accommodation (nor even camping pitches available) anywhere in the Lakes for this Saturday night, but I did manage to book us a family room at the Bower House Inn, Eskdale. However, when trying to find somewhere to stay, I had submitted a web enquiry form for The Globe Inn in Gosforth, via the BnBSelect website. A couple of nights later I got an email back from the proprietor Tony Bevan stating "No ... go away ...".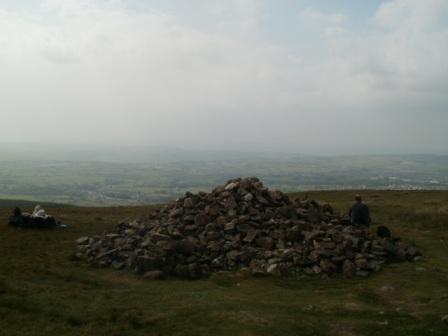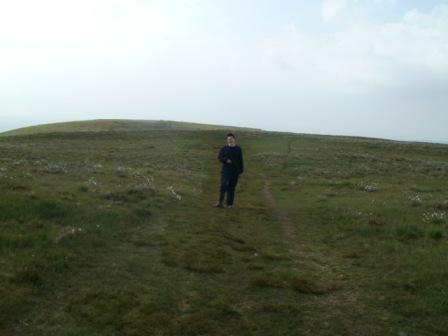 So on the drive towards Eskdale I decided to pop into The Globe Inn for a pint, and to advise that I suspected their email had been hacked. It turned out that Mr Bevan had left the pub five years ago, and the current owners were having tremendous difficulty in stopping BnBSelect from continuing to route enquiries to him. They showed me another email someone had brought in. It was vulgar and abusive, and made me feel fortunate to have only been told to "go away". We enjoyed our chat with the landlord and landlady, and the pints of Jennings that accompanied it.

Onwards into Eskdale Green, and the Bower House Inn. The room was very comfortable, and the big bath in the en suite was welcome too. For grub I went for the chicken and vegetable soup, followed by the cumberland sausage. All washed down with their own Bower House Bitter. Upstairs, we watched Paddy McGuninness's Greatest Footy Adverts Ever, for a bit of dumbing down before bed, then got some welcome zeds in before breakfast, and the planned trip up Hard Knott G/LD-034.
| | | | |
| --- | --- | --- | --- |
| GD8PPU/P on South Barrule GD-003 | 2m | FM | J |
| MQ6WAD/M | 2m | FM | J |
| MW0BBU | 40m | CW | T |
| DL2EF | 40m | CW | T |
| G0NUP | 40m | CW | T |
| G4SSH | 40m | CW | T |
| ON5IO | 40m | CW | T |
| G4ZIB | 40m | CW | T |
| MQ6EPW | 2m | FM | J |
| G3ILO/P | 40m | CW | T |
| PA0SKP | 40m | CW | T |
| GW4ZPL | 40m | CW | T |
| MQ0XSD | 2m | FM | J |
| G4BLH | 40m | CW | T |
| GM0HKS | 40m | CW | T |
| GQ4WSX | 40m | CW | T |
| PA0B | 40m | CW | T |
| G4RQJ | 40m | CW | T |
| N4EX | 15m | CW | T |
| N1EU | 15m | CW | T |