This summit was activated on Saturday 25th June 2005 by myself, accompanied by Jimmy and Liam.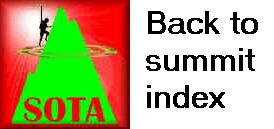 We had the usual 6am get-up, but only on the road by 7am, due to my own sluggishness having played a staff football match the previous evening. We pulled in at Poplar 2000 services on the A50 at Lymm (just off M6 J20), and instead of the usual McDonalds, went in the main restaurant for sausage and black pudding on toast. Further up the M6 we QSO'd with John G4BVE/M and Sam 2E0UPT/M who were behind us. They were to remain behind us all day - maybe Liam is not as slow as I think he is!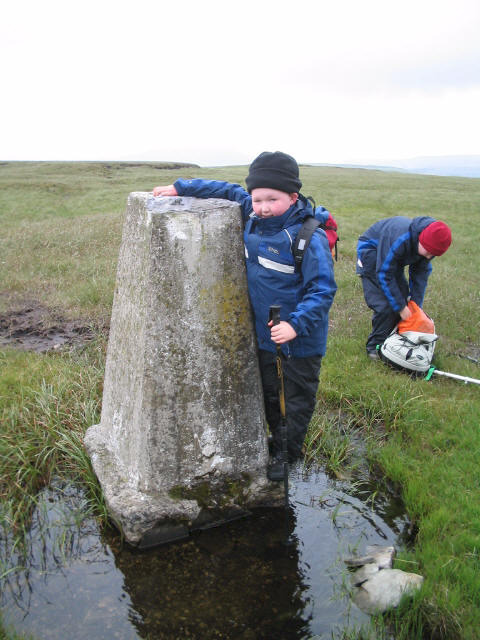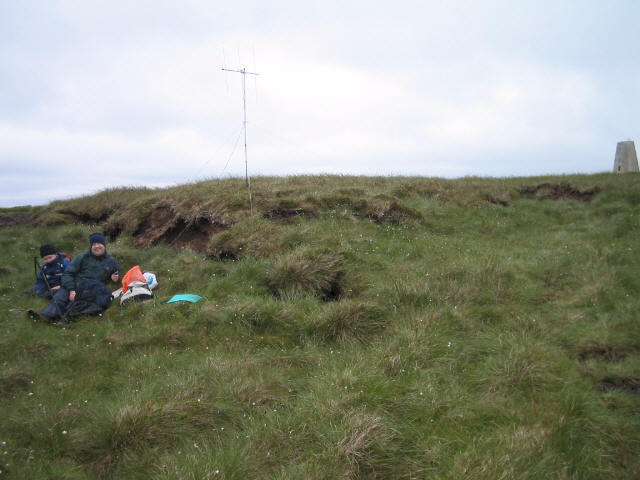 After leaving the M6 at J34 and passing through Ingleton, we drove up between Whernside G/NP-004 and Ingleborough G/NP-005 to the village of Hawes, where we took a right turn into the road down to Buckden and Kettlewell. Along here, it was necessary to turn right into a 3-mile long gated road, that is a dead-end, culminating at the Pennine Way at Kidhow. I parked on the grass here and set off for the summit. To begin with, we followed the wall that bisected the angle between the gated road and the Pennine Way. Further up, we curved around by the more easterly of the two cairns and followed up to the trig point on the summit. I have heard it reported that activators have failed to find the trig point up here, and indeed, there is one likely candidate for a false summit in low visibility, but it is well within the activation zone anyway. Steve G1INK's recent report put this hill in his top ten of boggy summits, but it was well outside my chart. The nearest our boots came to anything moist was a film of morning dew on them through brushing through the grass. In fact much of the ascent was conveniently completed along thin veins of limestone pavement.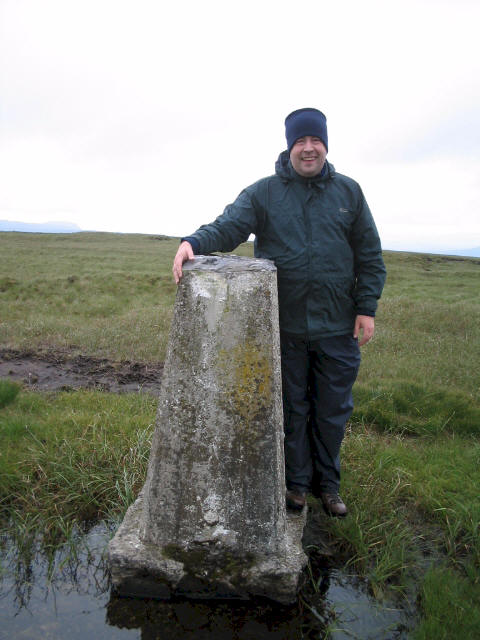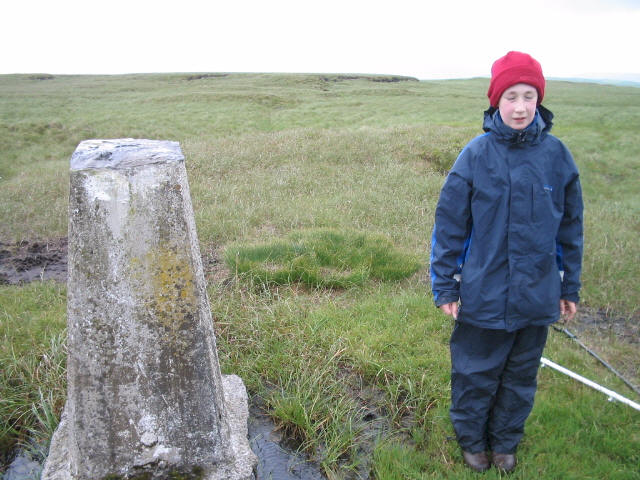 The summit was activated very easily with 9 contacts on 2m FM and one on 2m SSB. S2S were courtesy of Keith G0OXV/P and Ashley M3JGX/P on Pendle Hill G/SP-005 and Andrew G0LWU/P on Red Screes G/LD-017. I worked Roger MW0IDX/M ascending Carnedd Llewelyn GW/NW-002, but didn't hear him again all day. The descent to the car took about 30 minutes, and as we got there, I worked Charlie G0PZO/P on Skiddaw G/LD-004 and Sam 2E0UPT/P on Whernside G/NP-004.
We returned along the gated road and turned right to head down towards Buckden and Kettlewell. This led us through the stunning Upper Wharfedale, a very pleasant surprise, and reminiscent of the Trough of Bowland, but more spectacular. Onwards and upwards, to Great Whernside G/NP-008.
Thanks to the following stations, all worked on 2m FM with 2.5 watts, with the exception of the final contact - 2m SSB with 5 watts:
| | | |
| --- | --- | --- |
| G0OXV/P | Pendle Hill SP-005 | Keith |
| M3JGX/P | Pendle Hill SP-005 | Ashley |
| MW0IDX/P | ascending Carnedd Llewelyn | Roger |
| 2E0NHM | Warton | Nigel |
| 2E0EDX | Blackpool | Ian |
| M3HJD | Clitheroe | Mick |
| G4BLH | Brierfield | Mike |
| M0XLT | Gargrave | Kevin |
| G0LWU/P | Red Screes LD-017 | Andrew |
| G7WAW | Barnoldswick | David |