Garreg Lwyd, GW/MW-014 - 498m ASL - SN 942 733 - OS Explorer 214 - 1 SOTA point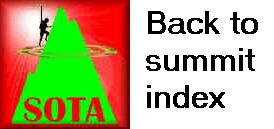 Mid Wales trip, Day 6 - Friday 23rd August 2019
We were quite sad to be leaving the lovely Old Lion Cottage in Newbridge-on-Wye, which had been a very comfortable and pleasant place to stay. We were even more sad knowing that we wouldn't be drinking and dining at the New Inn that night, though partly tempered with the expectation that we would be probably calling in for a curry somewhere en route!
We drove on the A470 up through Rhayader and up to the gateway and track for the Bryn Titli windfarm. There wasn't really any feasible parking options here, so we backtracked a very short distance down the A470 and a short way down a road on the opposite side. I parked the car tight in against a wire field fence at SN 928 737.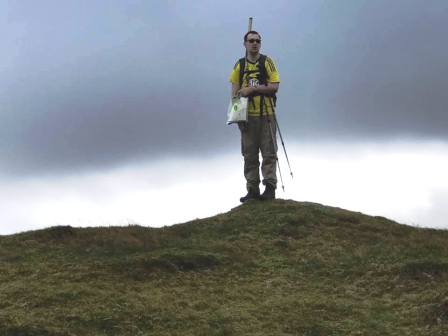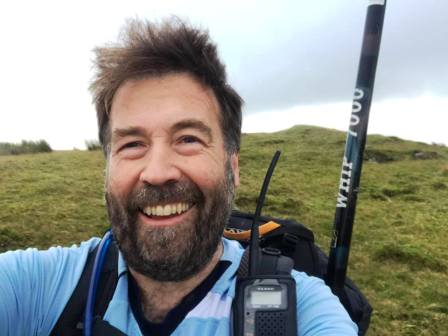 It was an easy first half of the walk up a gently graded, wide access road. As the track began to level off and get closer to the turbines across the saddle between Garreg Lwyd and Banc Dolhelfa, we turned to bear right and follow a faint trodden path across the grass and heather to the summit. It was grey and overcast, but humid and mild, and we both walked in our T-shirts.
The summit area was pretty flat and with plenty of room. Jimmy and I spread ourselves out quite a bit. As was proving to be the modal routine for the week, Jimmy operated on 2m FM, and I went on 40m CW. We both qualified no problem - which was good because it was already approaching local midday, and we'd intended getting three more summits in before driving home!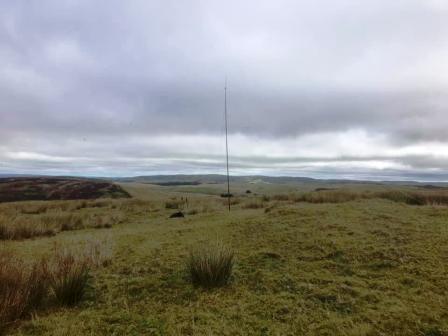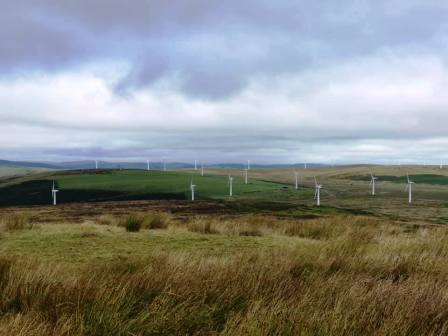 We descended and made our way to the next target, which was Cefn Cenarth GW/MW-039.
| | | | | | |
| --- | --- | --- | --- | --- | --- |
| Time | Call | Band | Mode | Notes | Op |
| 10:10z | GW4VPX | 144MHz | FM | | MW0HGY/P |
| 10:11z | MW0OFA | 144MHz | FM | | MW0HGY/P |
| 10:13z | G4DQB/M | 144MHz | FM | | MW0HGY/P |
| 10:19z | DL/F6HBI/P | 7MHz | SSB | DM/BW-003 | MW1EYP/P |
| 10:25z | OH3GZ | 7MHz | CW | | MW1EYP/P |
| 10:28z | G3LNW | 7MHz | CW | | MW1EYP/P |
| 10:30z | IX1IHR | 7MHz | CW | | MW1EYP/P |
| 10:32z | F/G4AFI/P | 7MHz | CW | FL/VO-002 | MW1EYP/P |
| 10:33z | GW1OFA | 144MHz | FM | | MW0HGY/P |
| 10:33z | F5LKW | 7MHz | CW | | MW1EYP/P |
| 10:34z | GW4VPX | 7MHz | CW | | MW1EYP/P |
| 10:36z | DG1NPM | 7MHz | CW | | MW1EYP/P |
| 10:39z | HB9/DH8WN/P | 7MHz | SSB | HB/GR-269 | MW1EYP/P, MW0HGY/P |