Monday 7th August 2006 - Garrigill to Alston - 4 miles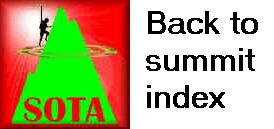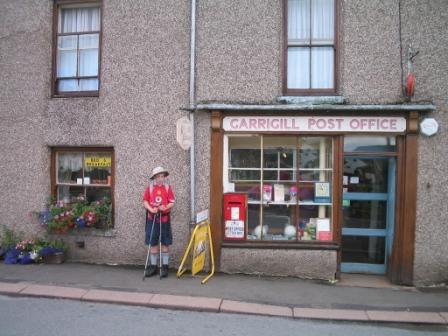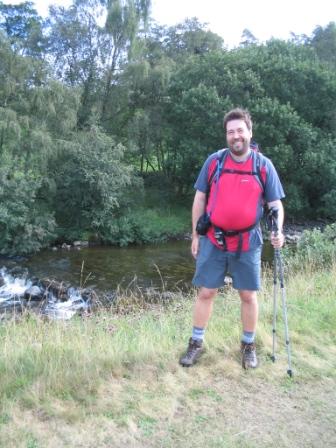 We woke up to a beautiful sunny morning on our 14th day of our holiday. The thought that by the end of the easy day to come, we would have been on the Pennine Way for two whole weeks was a rather satisfying one. As we hauled our rucksacks and hold-alls down the stairs, the landlady Ann presented us with our dried clothes, for which we were very grateful. She then served up a delicious breakfast, which we were able to relax over; no need to make a prompt snappy start today! We declined the offer of packed lunches, figuring that we would easily be in Alston before noon, affording the opportunity to treat ourselves to something a little more elaborate.
Not only was this a very short walk, it was also a very easy walk. A short section of road to lead out of the village was followed by a very pleasant green path along the meadows by the River South Tyne.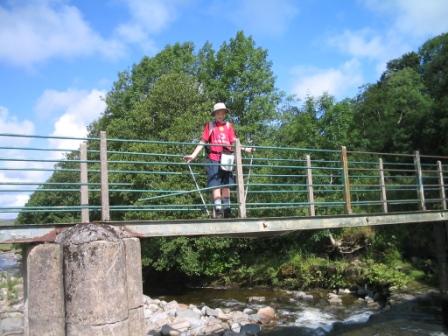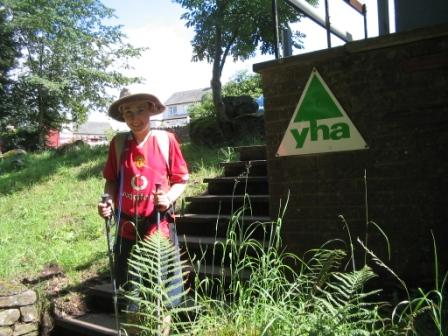 Back to just the pair of us again, Jimmy and I continued this enjoyable walk by the river. The mobile 'phone rang out and it was time once again to link live with 106.9 Silk FM. Yet again, it was necessary to report to the presenter Andy Clewes that we had suffered testing weather the previous day, and now it was a link-up day, the weather of course was glorious. My wife Marianne had complained that I hadn't given her an "on the air" hello on my previous reports, so this time I milked it and talked at great length about my wonderful, beautiful and gorgeous spouse. Shortly after the broadcast, I received a call on the mobile from my mum Kate, who had been listening from home accompanied by my other son Liam. He had spent the night at his Nanny's house while Marianne went to work. Liam was loving monitoring our progress on both Silk FM and by using the internet site that was tracking us, my mum reported. I had a good chat with Liam, who brought me up-to-date with all the goings on back home. This break turned out to be quite an extended one, and we lounged around in the sun for a while, snacking on some of the remaining items in our packs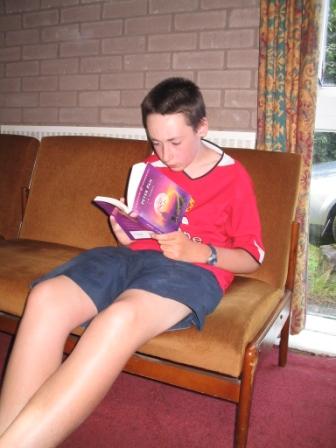 Ultimately, it was time to go and it wasn't long before we reached the bridge that crossed the river and led us towards Alston. The first thing we reached was the youth hostel itself. There were no staff present, but the doors were open so we dropped off our rucksacks and poles alongside our hold-alls, which had arrived and been placed in the drying room. We walked up into Alston town centre, which was a pleasant arrangement of quaint shops, cafes and pubs around the cobbled market sqaure. An improvised lunch of hummus on organic pitta bread, with olives, followed by locally made honeycomb ice cream was purchased from the Alston Wholefoods delicatessen. We scoffed this in a small park before adjourning to the nearby Cumberland Inn for an afternoon pint of Black Sheep (Jimmy had water!).
Back at the youth hostel, the staff had arrived, so we checked in and ordered our evening meal of melon & yoghurt, followed by chicken in mushroom and white wine sauce, with chocolate fudge cake for desert. We spent the intervening time in the lounge, Jimmy reading his book and me reading my emails on the available PC. We were joined at the dinner table by a lady, who Jimmy admitted later on to finding incredibly boring. Shame on him!
After dinner, we took a stroll up to the other pub in Alston. There were no real ales available, so I had a pint of keg bitter. Having been used to the delights of local real ale for two weeks, this suddenly tasted absolutely dreadful. The language of the regulars in that pub was choice to say the least, so we didn't hang around and returned to the hostel for a fairly early night.