Gisborough Moor, G/TW-003 - 329m ASL - NZ 634 123 - OS Explorer OL26 - 1 SOTA point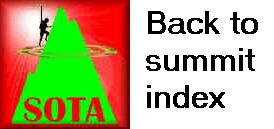 Saturday 1st September 2018 - Gisborough Moor G/TW-003, Urra Moor-Round Hill G/TW-001 & Cringle Moor-Drake Howe G/TW-002
Gig: Joe Longthorne
Venue: City Varieties, Leeds
I was wide awake at 0530 BST in the YHA at Osmotherley. I hadn't ordered breakfast, so decided to get straight out on the hills. I had eaten quite late the night before, so wasn't too hungry anyway. I popped the researched postcode in the satnav and allowed it to direct me up onto Gisborough Moor. Which, strangely, is not spelt like the nearby town of Guisborough…? I pulled the Dacia into the side of a wide farm drive entrance, and started walking along the track opposite.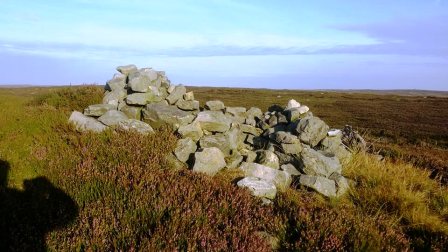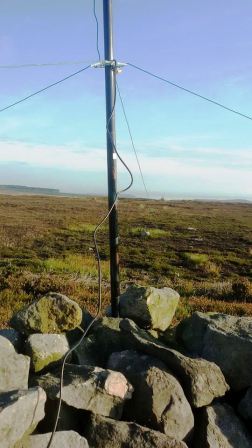 There is barely any ascent on this track. Well there is, but it goes on for such a long way that it feels almost flat. In fact, it went on for a much longer way than I remembered when I did this hill previously, many years ago with Jimmy and Liam when they were kids. I started to wonder if I was on the right track (as you do)! Anyway, I plodded on and eventually got to the right turning on the track that I was anticipating. I could now see the large summit cairn and shelter. I started on the handheld, hoping for a quick and easy activation, but only managed two QSOs, one of whom was a leading SOTA chaser and activator in Phil G4OBK.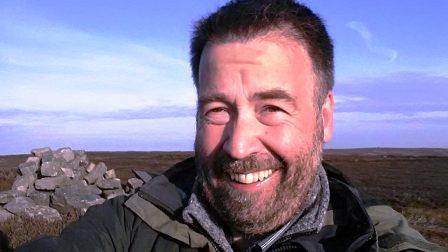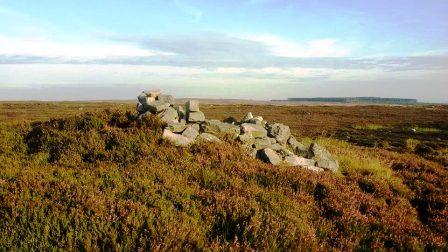 It was necessary to deploy the 20m GP in order to qualify the activation, which I did easily by adding four QSOs on FT8. The walk back "down" to the car seemed quicker, and I was soon on my way to Urra Moor-Round Hill G/TW-001.
| | | | |
| --- | --- | --- | --- |
| Time | Call | Band | Mode |
| 06:45z | G4OBK | 144MHz | FM |
| 06:47z | G0VGZ | 144MHz | FM |
| 07:20z | SV1RZX | 14MHz | FT8 |
| 07:26z | R6AK | 14MHz | FT8 |
| 07:33z | RK4FD | 14MHz | FT8 |
| 07:36z | 2E0WDX | 14MHz | FT8 |