Gortmonly Hill, GI/SM-024 - 218m ASL - C 396 080 - OSNI Discoverer 7 - 1 SOTA point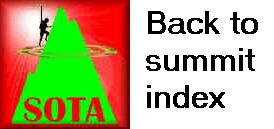 After all the time expended in the efforts to find a way to Clondermot Hill GI/SM-023 summit, it was useful to be able to claw some time back with a very easy summit like this. Jimmy directed me south and briefly along the B48 before turning back onto minor roads. We approached the summit by climbing the short uphill access road from C400075 for this third summit of Thursday 6th August 2015.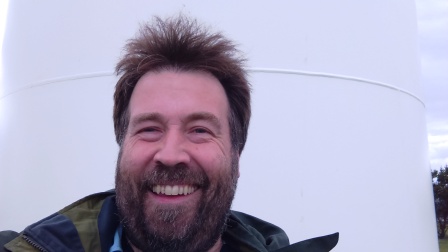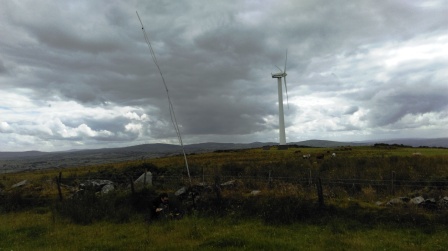 Once at the end of the road, which was right up above 205m ASL, and therefore well within the activation zone of the 218m summit, we looked for an access to the summit point itself. At the only possibility we could see, there was a large meeting of cattle, so we decided to use the activation zone rule and set-up elsewhere. On the other side of the road was a path up to the base of one of the several windmills along this ridge, and I set up there. Jimmy went over to a fence at the side of the field.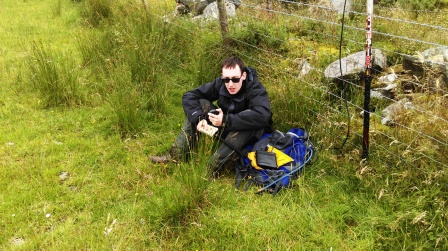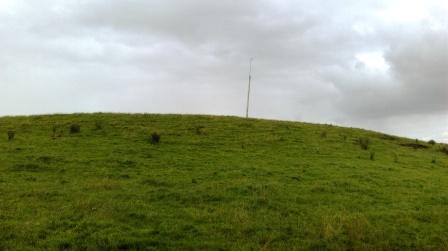 A familiar pattern was followed, with Jimmy managing just one QSO on 2m FM. He asked that station to listen for me on 10m SSB, so that got me the Challenge multiplier. We then both went onto 40m SSB to get the rest of the required QSOs. Not much more to say about this activation really! We walked back to the car and drove to Slievekirk GI/SM-018 for the fourth and final activation of the day.
| | | | | |
| --- | --- | --- | --- | --- |
| Time | Call | Band | Mode | Op |
| 13:11z | EI9JU | 144MHz | FM | J |
| 13:21z | EI9JU | 28MHz | SSB | T |
| 13:29z | G0TDM | 7MHz | SSB | T |
| 13:29z | M0MDA | 7MHz | SSB | T |
| 13:31z | G0FEX | 7MHz | SSB | J, T |
| 13:32z | G4WSB | 7MHz | SSB | J |
| 13:32z | M0MDA | 7MHz | SSB | J |