Helvellyn, G/LD-003 - 950m ASL - NY 341 151 - OS Explorer OL5 - 10 SOTA points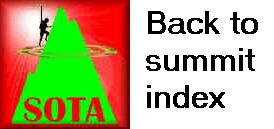 Having been surprised to have met anyone at all on Seat Sandal, we were not surprised that things were suddenly busier. The main routes to and from Helvellyn were never going to be quiet on a Bank Holiday Monday in good weather, and we found ourselves chatting to many other walkers as we climbed up the side of Dollywaggon Pike. At the top of the steep zigzags, most others parted away to visit the true summit of Dollwaggon, and the same thing happened further along by Nethermost Pike. Jimmy and I remained on the main path and enjoyed the spectacular views over the fells to the West.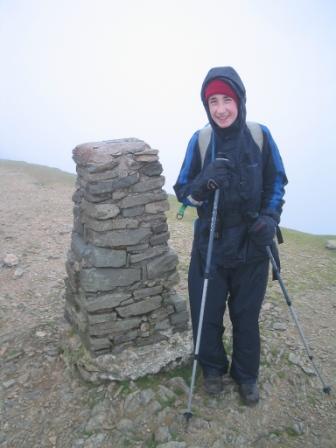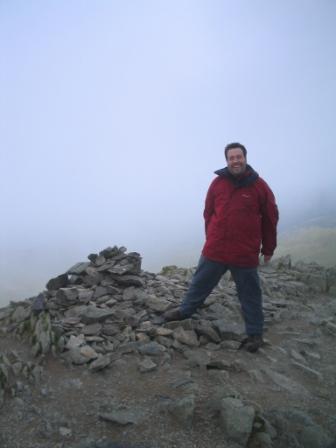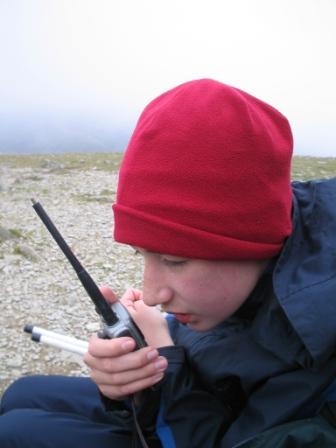 The cloud base was just below the summit, and we could just make out the ant trail of walkers making their way over Striding Edge. The summit shelter was busy, but unusually had a couple of spaces left in the only quadrant that afforded shelter from the prevailing wind. We quickly baggsed those, and made a start on the Broccoli, Stilton and Bacon soup. Another father and son team were beside us in the shelter, making up some packet soup on their stove. They had been backpacking for a few days.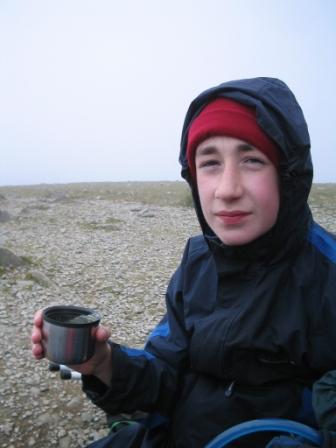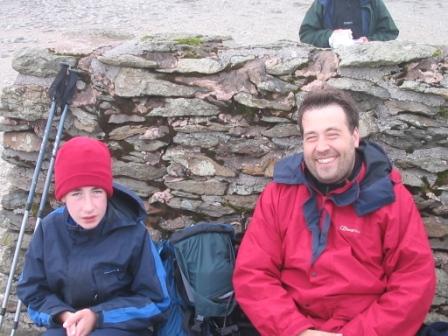 On the radio, we made 13 contacts from Colwyn to Cumbria, before setting off down the Wythburn Path, at around 1pm. We needed to complete this descent faster than we had done before, in order to have a chance at activating a third large summit in the day. Returning to Dunmail Raise at 3.30pm, I decided that an attempt at Skiddaw G/LD-004 was very much in order. Many thanks to the following stations, all worked on 2m FM with 5 watts:
| | | | |
| --- | --- | --- | --- |
| G0PZO/M | M6 Preston | Charlie | T |
| M1AVV | Dalton-in-Furness | Simon | T |
| GW0DSP | Connahs Quay | Mike | T |
| G1LAT | Wennington | Stephany | T |
| G4BLH | Brierfield | Mike | J |
| G4RQJ | Walney Island | Rob | T, J |
| G4USW | Barrow | Bill | J |
| GW0VMW | Old Colwyn | Rick | T, J |
| 2E0NHM | Warton | Nigel | T |
| M3PXW | Ellesmere Port | Barry | T |
| 2E0FZK/M | Forest of Bowland | Alan | T |