Hirfynydd, GW/SW-017 - 481m ASL - SN 839 076 - OS Explorer OL12 - 1 SOTA point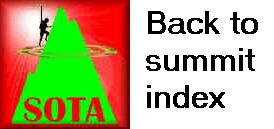 Easter Monday 21st April 2014 - Hirfynydd GW/SW-017
We parked outside the end house on the unusual cul-de-sac housing road in Banwen, SN855094. In warm sunshine we climbed the tiled ramp to the edge of the forest, soon joining the wide gravel tracks that we realised were part of a professional rallying circuit. Navigation was tricky as the rally racing roads were relatively newly built, and not indicated on the map (except where they coincided with original PROWs and/or forest clearings). Hence on a couple of occasionals, we paused for a rest and to allow the GPS on my phone to indicate exactly where we were on the UK Atlas Android app (which has the OS 1:25000 mapping).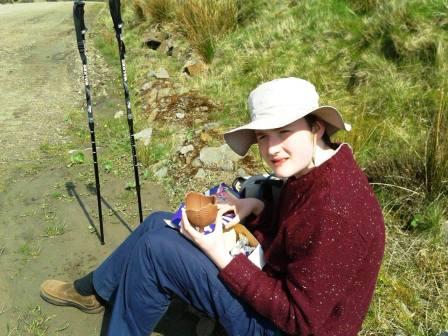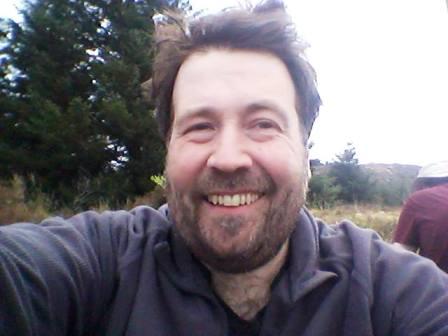 Fortunately, this was working well, and each time we were able to work out where we needed to be. In the vicinity of the summit though, it was particularly confusing, especially with a high manmade spoil tip rising above us and blocking views. We eventually found the trig point just after 3.30pm. We set up our antennas in this clearing and basked in the now blazing sunshine. It was the first activation where we had not felt compelled to throw on our fleeces upon reaching the summit! Another key task was to finish the rest of our Easter eggs. This task was successfully accomplished.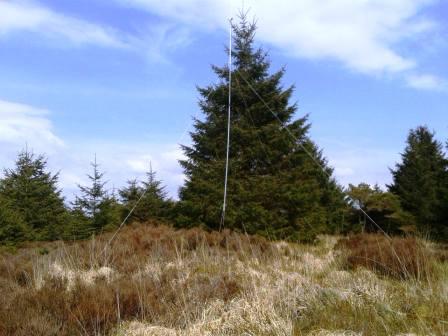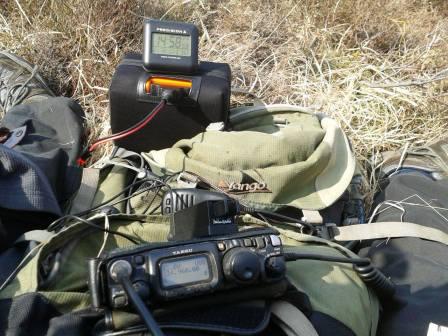 It was "Groundhog Day" again for me, with a long drawn-out campaign to get just one 12m contact. After hearing, but failing to get through to Carolyn G6WRW/P on Bardon Hill G/CE-004, I had a CQ call answered by YO9FNP. That was a relief; I had somehow managed to collect all 14 Challenge multipliers in this long weekend where this band just wasn't really working!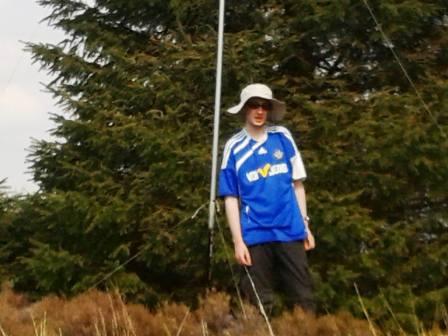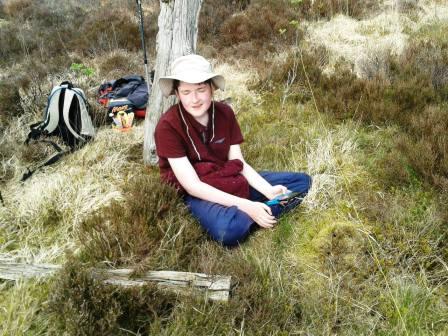 On 40m CW, six contacts were made, a total then match on 40m SSB. Two 40m SSB activations were logged as SWL - DB7MM/P on DM/BM-0249 and OK/SQ6GIT/P on OK/KR-014. So three SWL logs from this summit but no S2S. Jimmy collected one though, with GW1ZAR/P on Coity Mountain GW/SW-012 being the last of his five 2m FM QSOs.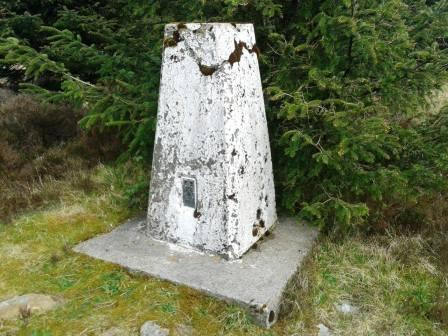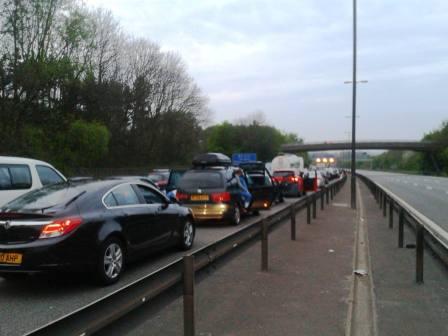 I enjoyed the descent back down to Banwen in the continuing balmy weather. The drive back north to Macclesfield was going well until we hit congestion between J1 on the M5 and the M6 at Spaghetti Junction. A serious incident, just 200 yards ahead of where we stopped, had closed the motorway in both directions. A delay of about 90 minutes meant that it was about 10pm when we were finally sitting down to our roast lamb dinners at the home QTH! An absolutely enjoyable four days.
| | | | |
| --- | --- | --- | --- |
| YO9FNP | 12m | CW | T |
| MW0ZVR | 2m | FM | J |
| G0RQL | 2m | FM | J |
| MW0VGH | 2m | FM | J |
| ON6ZQ | 40m | CW | T |
| G4SSH | 40m | CW | T |
| G4ISJ | 40m | CW | T |
| G4CPA | 40m | CW | T |
| G4ZIB | 40m | CW | T |
| OH9XX | 40m | CW | T |
| MW0UAA | 2m | FM | J |
| GW1ZAR/P on Coity Mountain GW/SW-012 | 2m | FM | J |
| M0MDA | 40m | SSB | T |
| G0RQL | 40m | SSB | T |
| M3NHA | 40m | SSB | T |
| M6NHA | 40m | SSB | T |
| GM4WHA | 40m | SSB | T |
| M0YDH | 40m | SSB | T |