Holme Fell, G/LD-051 - 317m ASL - NY 315 006 - OS Explorer OL7 - 1 SOTA point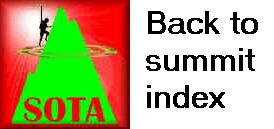 Holme Fell G/LD-051, the third summit on Sunday 18th May 2014, was remembered was being trivial. Goodness knows why. We parked by the quarry at the end of the long cul-de-sac at Hodge Close. The car park was very busy, and several people were hanging off ropes on the vertical walls of the stomach-churningly deep quarry. The edges of this quarry are open and unprotected, although a line of fence posts have appeared, so maybe some kind of barrier is imminent.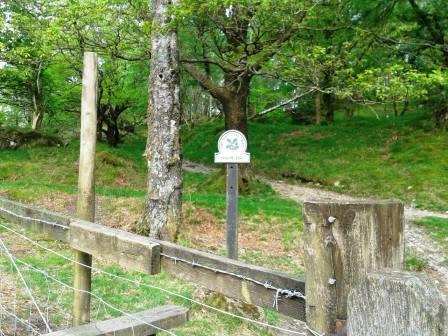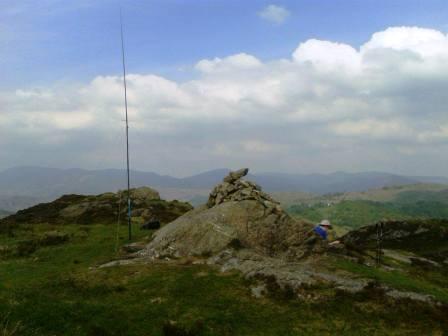 Liam and I trekked off along the path leading SSE away from the quarry and soon into several uphill sections. Some of the ground was quite boggy and careful choice of line was needed to traverse without too much difficulty. Eventually, a large summit cairn appeared on a mound in front of us, but another mound to the left looked slightly higher. We edged then towards that one, but then the one with the cairn looked higher. But now we could see ground behind that cairn that looked higher still. The OS 1:25000 map was of little use, showing just a constant patchwork of crags at this point.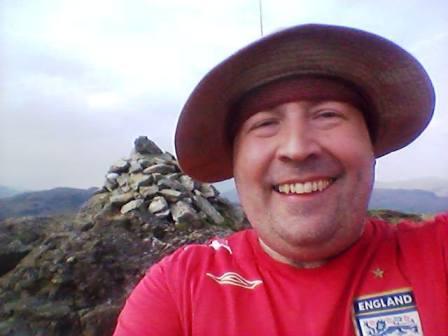 There was only one thing for it - phone the Association Manager! I described what I could see to Jimmy M0HGY, who was at home, and asked for his thoughts. Jimmy was unequivocal: "Don't go to that cairn Dad, that's not the summit. Look to the higher ground to the right, it's up there". Well I had absolute trust in Jimmy's recollections, and we were soon on the summit, which had to be approached courtesy of about 15 feet of mild scrambling.
Again, I made five contacts on this one, with 4 on 12m CW and 1 on 12m SSB. Concentration was important on the first part of the descent as we had to reverse that scramble to leave the summit. Down safely, it was then a relatively simple amble back to the quarry car park. It was nearing 5pm on this warm afternoon, but I fancied squeezing in a fourth activation - so off to Little Mell Fell G/LD-037 it was.
| | | |
| --- | --- | --- |
| OH9XX | 12m | CW |
| G0TDM | 12m | CW |
| N1EU | 12m | CW |
| IK5ZWU | 12m | CW |
| G4UXH | 12m | SSB |