Little Mell Fell, G/LD-037 - 505m ASL - NY 423 240 - OS Explorer OL5 - 2 SOTA points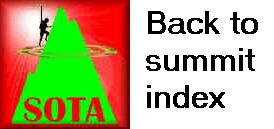 Monday 5th October 2020 - Blencathra G/LD-008, High Rigg G/LD-044, Great Mell Fell G/LD-035, Little Mell Fell G/LD-037 & Hallin Fell G/LD-043
After Great Mell Fell G/LD-035, I drove off in a southerly direction and followed the lane around as it curved left, and uphill to the parking spot at NY423235. The walk starts from the stile onto the public footpath opposite this point, and soon starts eating up the metres on a steep southern slopes of Little Mell Fell.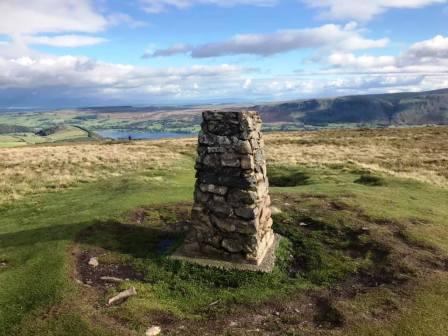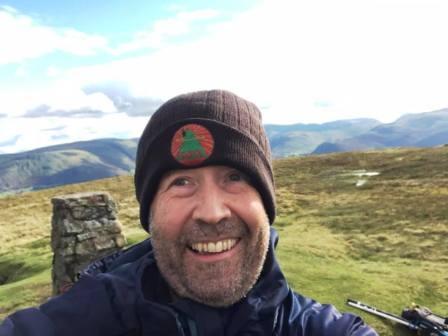 This ascent, while appearing to look rather punishing, is almost trivial. The full extent of the steep ascent is tamed by the existence of "footprint steps" in the ground, allowing you to get your feet horizontal and keep a good rhythm going. It is nonetheless a decent short workout for the heart and lungs, but the summit is attained pretty quickly.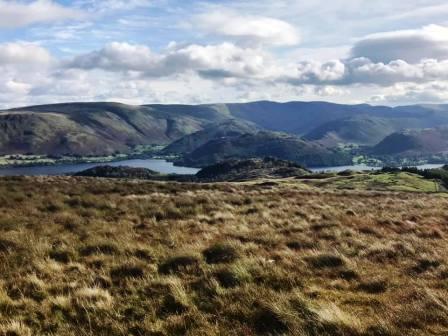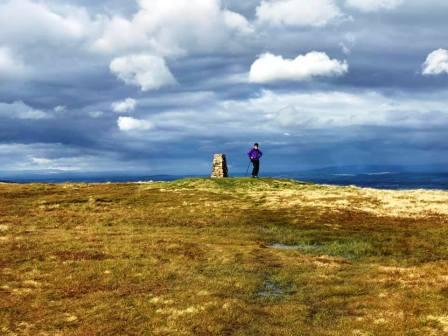 Five QSOs were made using the handheld, three on 2m FM and two on 2m C4FM. After the very quick descent, I drove towards Ullswater en route to my final summit of the day - Hallin Fell G/LD-043.
| | | | |
| --- | --- | --- | --- |
| Time | Callsign | Band | Mode |
| 14:09 | G0TDM | 144MHz | FM |
| 14:11 | 2E0CSS | 144MHz | FM |
| 14:12 | 2E0CSS | 144MHz | C4FM |
| 14:15 | GM1CUC | 144MHz | C4FM |
| 14:19 | G7GQL | 144MHz | FM |