Wednesday 20th February 2019 - Moel Gyw GW/NW-053, Foel Fenlli GW/NW-051, Moel Famau GW/NW-044, Penycloddiau GW/NW-054, Mynydd y Cwm GW/NW-076 & Hope Mountain GW/NW-062
After completing the Clywdians on Mynydd y Cwm GW/NW-076, there was definitely time to bag Hope Mountain GW/NW-062 before heading home. As usual, I drove up the driveway and into the yard of Uchaf Farm, David Bannister's farm on the Mountain Road, within which the summit lies - on private land. As usual, the dogs alerted David to my presence, and as usual, David came out and had a long chat with me before I headed upwards.
I was greeted by one of David's two dogs - a very friendly and gentle dog who had unfortunately lost an eye since my last visit. Nonetheless, the dog seemed very happy to see me and wanted lots of fuss and kept offering me his paw for a "handshake"! David's other dog - the not-so-nice one - was thankfully chained up.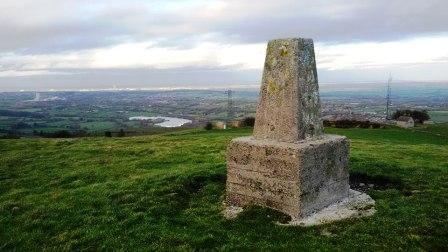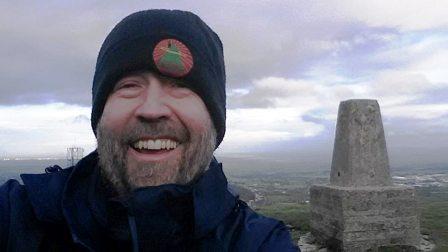 I walked through a small field containing a pony - which was also very friendly and sociable - then the very short climb up to the trig point. I must have gone into ragchew mode at the end of a long day, for my logbook indicated that seven QSOs were made in a 19 minute period of operating. The journey home was uneventful, albeit a bit congested on the way into Northwich. My thanks to all the chasers, many of whom worked me on two or more summits.
| | | | |
| --- | --- | --- | --- |
| Time | Call | Band | Mode |
| 16:29z | 2E0MOW | 144MHz | FM |
| 16:30z | G0SLR | 144MHz | FM |
| 16:32z | M6NSV | 144MHz | FM |
| 16:33z | 2E0LKC | 144MHz | FM |
| 16:35z | 2E0LMD | 144MHz | FM |
| 16:36z | G7OEM | 144MHz | FM |
| 16:48z | 2E0MRR | 144MHz | FM |