Leith Hill, G/SE-002 - 295m ASL - TQ 139 431 - OS Explorer 146 - 1 SOTA point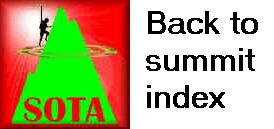 Friday 18th January 2019 - Leith Hill G/SE-002 & Chanctonbury Ring G/SE-009
Gig: Ragdolls
Venue: Inglenook Hotel, Bognor Regis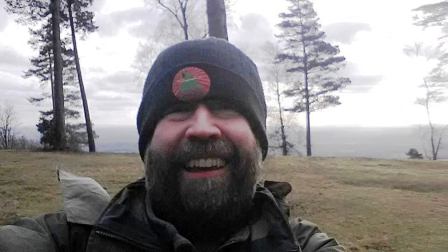 So I had a late call to do a dep gig with the Ragdolls - a Frankie Valli & the Four Seasons tribute show - in Bognor Regis. Itís a bit of a trek for a one-nighter gig, but I had an offer of free and comfortable accommodation for the night at my sister-in-lawís in Hampshire - and therefore my mind turned to SOTA possibilities. I consulted directly with the G Association Manager, who suggested Leith Hill and Chanctonbury Ring to be part of a feasible route between Macclesfield and Bognor. This worked well, and I had a decent run down to the Surrey Hills for the first activation.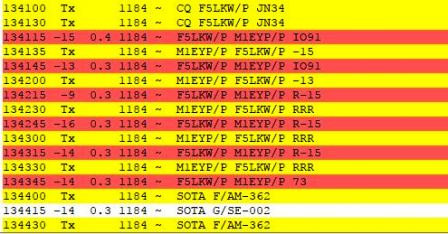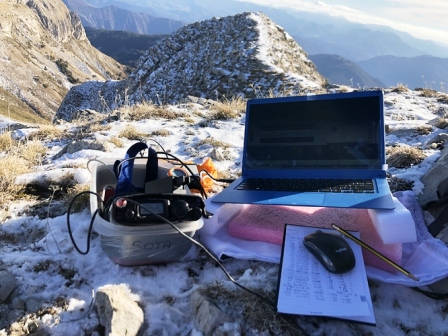 It was useful that Iíd made good time, as that meant a possibility of making a S2S contact on FT8 with Roger F5LKW. I parked at the Starveall car park and walked the 3/4 mile along the easy and mostly level woodland track to the summit. Well, near to the summit. As I would be setting up the SOTABEAMS Bandhopper 4 linked dipole, I stopped just short of the summit and set up on a large expanse of grass with a fantastic view - and hopefully take-off - to the south. With everything set up, I checked the spots and noticed Roger was already QRV on 40m FT8. I was receiving his CQ calls really well, so tried to go back to him. Initially, my system played up and I needed to reconnect some cables and restart the Windows 10 tablet. I tried again, and worked Roger first time. 40m FT8 - 7.074MHz - M1EYP/P on G/SE-002 to F5LKW/P on F/AM-362
I donít know if this was an all-time first FT8 S2S in SOTA. I suspect not, but you never know! Anyway, I was delighted to have made the S2S QSO. I couldnít then raise any further FT8 QSOs for love nor money, but the shine was not taken off the satisfaction. I complete the activation with 6 QSOs on CW. They took me a total of 4 minutes, compared to the half-an-hour Iíd spent getting one QSO on FT8! I then allowed my satnav to direct me to the parking spot for Chanctonbury Ring G/SE-009 on the South Downs near Worthing.
| | | | | |
| --- | --- | --- | --- | --- |
| Time | Call | Band | Mode | S2S |
| 13:42z | F5LKW/P | 7MHz | FT8 | F/AM-362 |
| 13:57z | EA2IF | 7MHz | CW | |
| 13:58z | EA2DT | 7MHz | CW | |
| 13:59z | HB9AFI | 7MHz | CW | |
| 14:00z | OK2PDT | 7MHz | CW | |
| 14:01z | DL1FU | 7MHz | CW | |
| 14:01z | OZ6ABZ | 7MHz | CW | |