Chanctonbury Ring, G/SE-009 - 240m ASL - TQ 139 120 - OS Explorer 121 - 1 SOTA point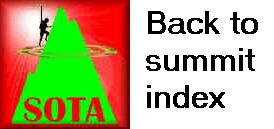 Friday 18th January 2019 - Leith Hill G/SE-002 & Chanctonbury Ring G/SE-009
Gig: Ragdolls
Venue: Inglenook Hotel, Bognor Regis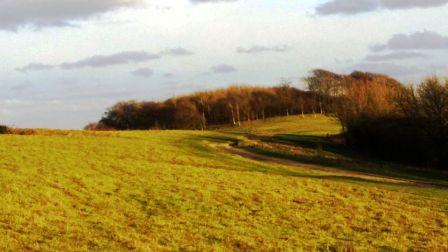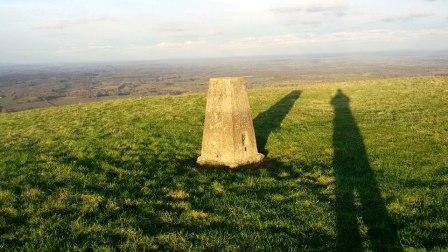 From Leith Hill G/SE-002, I allowed my satnav to direct me to the parking spot for Chanctonbury Ring G/SE-009 on the South Downs near Worthing. After driving up a ramp track to the small car park, the walk to the summit took around 20 minutes. I was now keeping my eye on the time, bearing in mind the soundcheck time for the gig. As I completed setting up the Bandhopper 4, I overtensed the back-guy and caused one of the radials to snap away from the centrepiece - doh! I tried to raise some interest on 2m FM with the handie to save time, but it is a bit of a VHF desert down there, and I got no response.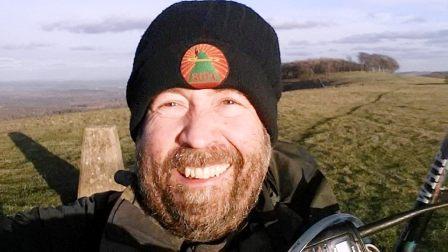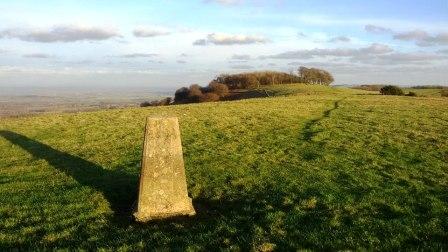 Fortunately, I did have the 20m GP with me, so I quickly set that up and got going on CW. Inside three minutes, I had four QSOs - all from North American SOTA chasers. Many grateful thanks to Phillip VE1WT, Larry K0RS, Bob AC1Z and Walt NE4TN. I packed up quickly and raced back down to my car. I made soundcheck on time and had a great gig with the guys, the rest of whom are from Worksop. The venue supplied a complimentary fish supper for us all, and one of the happy ticket holders bought all the band a very welcome pint of Peroni lager after the show - which went down a treat.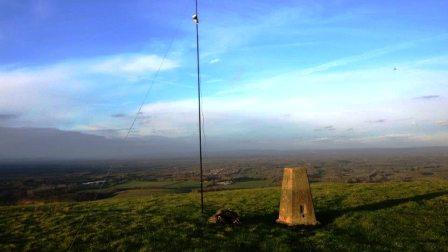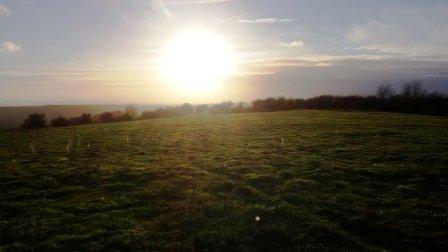 When I reached my sister-in-law Charmaine's in Chandlers Ford, she'd left me a note saying "Tom - turkey sandwich and beer for you in the fridge". Sometimes, you just have to wonder if life can ever get better! After a good night's sleep, I drove back to Macclesfield without any SOTA stops. This meant I made kick-off at the Moss Rose for Macclesfield Town v Oldham Athletic in the football, ahead of going out to see Francis Dunnery (remember him from 'It Bites'?) and his amazing band at Manchester Academy with Liam. Liam had received two "guest pass" tickets as a result of his radio show 'Late Night Liam'.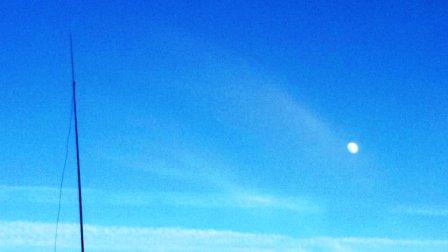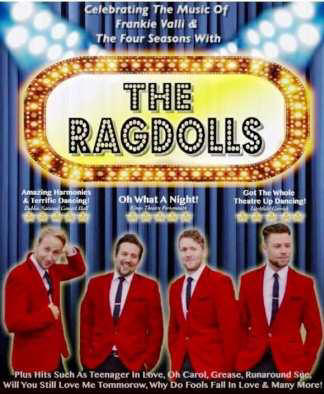 | | | | |
| --- | --- | --- | --- |
| Time | Call | Band | Mode |
| 16:10z | VE1WT | 14MHz | CW |
| 16:10z | K0RS | 14MHz | CW |
| 16:12z | AC1Z | 14MHz | CW |
| 16:13z | NE4TN | 14MHz | CW |