Linton Hill, GM/SS-263 - 282m ASL - NT 787 279 - OS Explorer OL16 - 1 SOTA point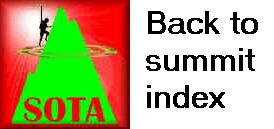 Saturday 3rd November 2018 - Housedon Hill G/SB-010 & Linton Hill GM/SS-263
Gig: Joe Longthorne
Venue: Pavilion Theatre, Glasgow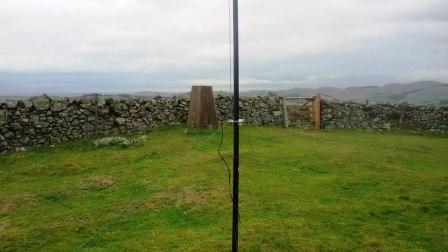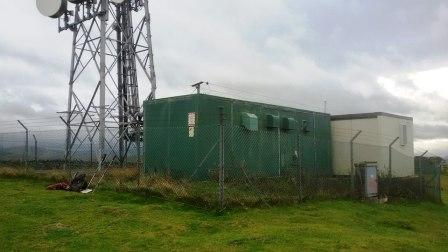 From Housedon Hill G/SB-010, I set the satnav to direct me to Linton Hill. The route began along a muddy farm track, becoming a walled track as it ascended. It then opened out into large fields and it was just a matter of continuing straight ahead. I was glad I didnít attempt this in the dark the previous night - it was much further to walk then Iíd recalled!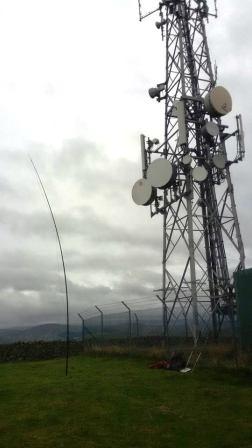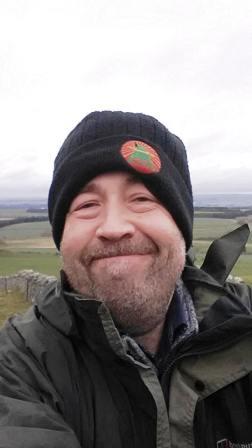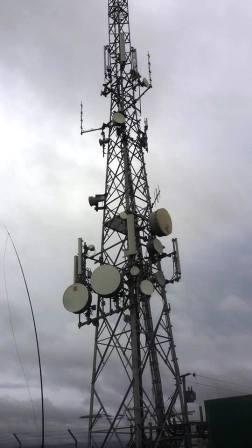 The summit was extremely windy, but I set up using one of the transmitter complex buildings as shelter. I made 13 QSOs on 20m CW, then one on 70cm FM. I now had a 100 mile journey to Glasgow for work. The journey was accompanied by BBC Radio 5 Live on DAB, and the England-South Africa rugby commentary and news of all the goals in the football.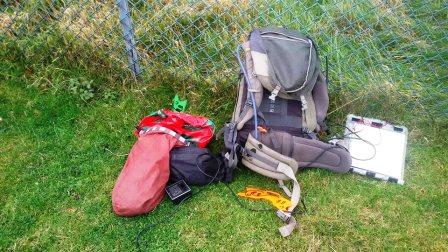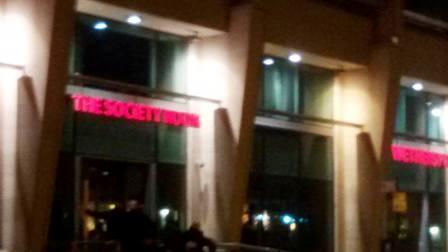 Work was a particular pleasure on this evening. A capacity audience of 1400+ was in the theatre to see Joe, and they made it a great night. Joe asked me in the show what hills Iíd been up again!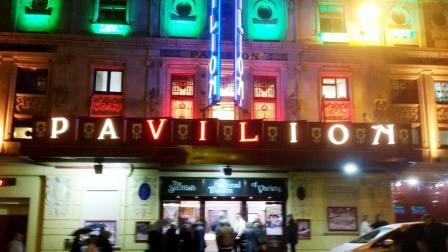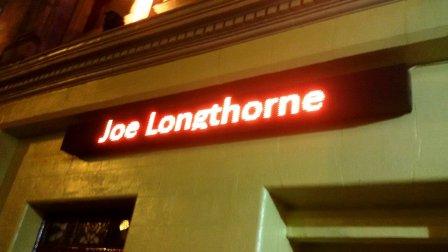 The other band and crew were heading back to Blackpool after the show, the location of Sundayís gig, and where several of them live. I'd booked some digs in Glasgow though, and planned a couple of G/LD activations on the way down, starting with Hallin Fell G/LD-043.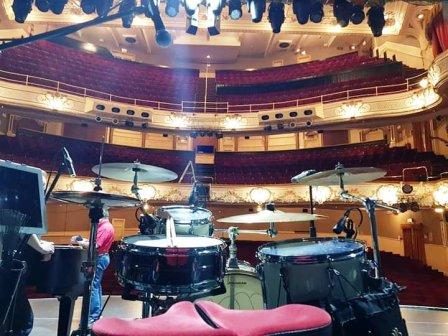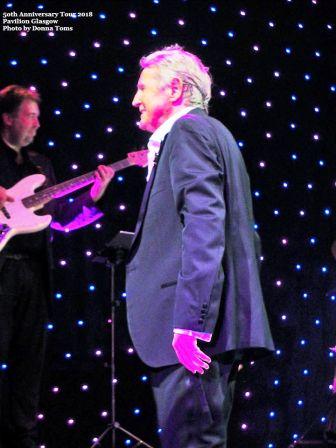 | | | | |
| --- | --- | --- | --- |
| Time | Call | Band | Mode |
| 13:00z | EA2DT | 14MHz | CW |
| 13:01z | VE2JCW | 14MHz | CW |
| 13:02z | OE6GND | 14MHz | CW |
| 13:02z | IK2LEY | 14MHz | CW |
| 13:03z | K3TCU | 14MHz | CW |
| 13:03z | S57D | 14MHz | CW |
| 13:04z | F5JKK | 14MHz | CW |
| 13:06z | OK2QX | 14MHz | CW |
| 13:06z | N4EX | 14MHz | CW |
| 13:07z | NE4TN | 14MHz | CW |
| 13:07z | OK2PDT | 14MHz | CW |
| 13:08z | EA2IF | 14MHz | CW |
| 13:09z | K8LJG | 14MHz | CW |
| 13:23z | MM6KFE | 433MHz | FM |