Moel y Golfa, GW/MW-027 - 404m ASL - SJ 290 125 - OS Explorer 240 - 1 SOTA point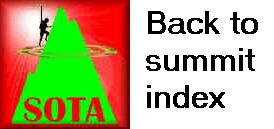 This was one that definitely required some exorcism! Our previous visit, Halloween 2003, had seen us starting out too late, taking far too long on the ascent (and descent) and getting home very late. However, Sunday 1st October 2006 looked to be a pleasant day weather wise, and we made a good early start.
It seemed that the otherwise colder and wetter weather, the shorter days and the widening spiral of still-to-do summits in the year, were contributing to the annual reduction in SOTA activity for most that occurs around this time. However, Jimmy had got the bit between his teeth, and we had now done more activations after the Pennine Way than what we had done prior to it. The usual cue to go SOTAing is my XYL Marianne working a night-shift. Whether we are considerately leaving her an empty quiet house to sleep in, or clearing off out before she can stop us is open to debate! This time, the circumstances were slightly different, although the principle similar. Marianne went to a party, one from where I knew she would be returning (a) late and (b) intoxicated. I kindly offered to take the boys out for a walk so she could recover in peace on the Sunday...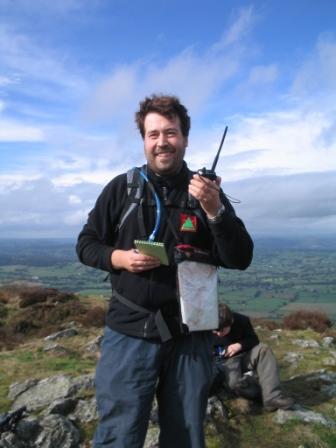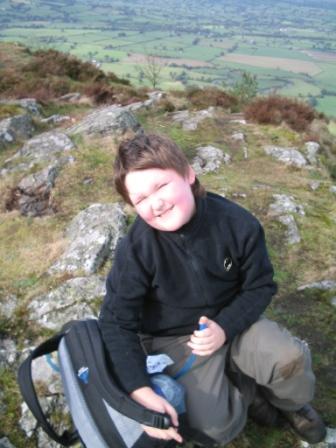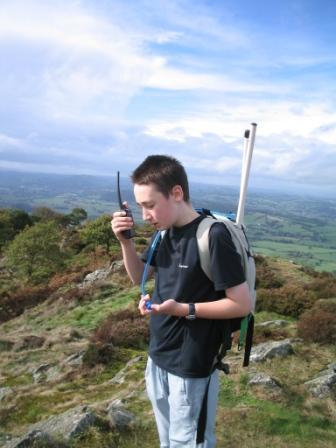 The first target was Moel y Golfa GW/MW-027. We last did this one in October 2003, and must now hold the record for the time gap between the dates of any summits I have repeated. This time we tried it from the opposite end, parking by the quarry, just up from the pub in Middletown. The walk up through the wood was steep and slippery, and required quite a climb just like the other side. It amazed me that the hill still existed, for it appears to be nothing more than a very tall and unstable pile of loose soil and stones that probably would be unlikely to survive the neaby quarry blasting. With each footstep, I wondered whether the ground would crumble and collapse beneath me. It did not, although Jimmy and Liam both collapsed and crumbled a couple of times each on the steep greasy slopes. Soon we were stepping out onto the rather lofty and splendid summit, bathed in warm sunshine. Jimmy had been at the summit for ten minutes already and had two contacts in the log from his handheld, so in the interests of maintaining the chances of a four activation day, we continued on handhelds without "bedding in". Even so, I was still able to work Graham G4JZF when he called. That was the main walk of the day over and done with, and the next three activations were shameless summit bags for Jimmy's uniques, even though had had climbed them all at least twice before!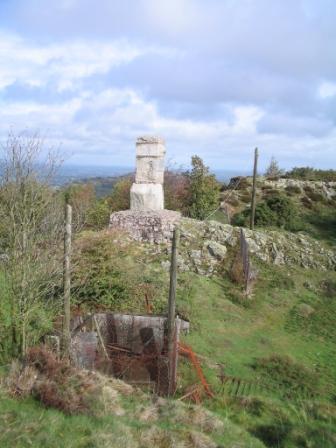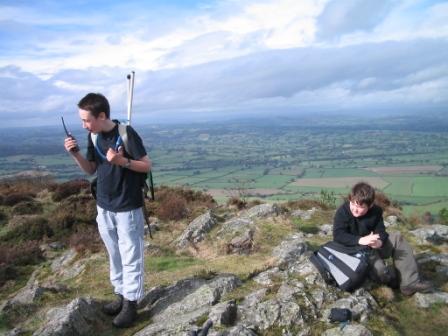 The descent seemed fairly straightforward despite the steep and slippery nature of the terrain, and we were soon driving the short distance across to Long Mountain-Beacon Ring GW/MW-026. Many thanks to the following stations, all worked on 2m FM:
| | | | | |
| --- | --- | --- | --- | --- |
| MW1EYP/M | Moel y Golfa Wood | Tom | 0.5 watts | J |
| G6DSA | Winsford | Roland | 5 watts | J |
| M0DFA/P | The Wrekin WB-010 | Dave | 5 watts | T, J |
| G4ERP/P | Loton Park | Richard | 5 watts | T, J |
| 2E0GYO | Orton | Alan | 2.5 watts | T |
| GW4BVE | Pool Quay | John | 0.5 watts | T |
| G4JZF | Walsall | Graham | 2.5 watts | T |