Long Mountain - Beacon Ring, GW/MW-026 - 408m ASL - SJ 264 058 - OS Explorer 216 - 1 SOTA point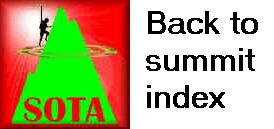 Friday 17th January 2020 - Gun G/SP-013, The Cloud G/SP-015 & Long Mountain-Beacon Ring GW/MW-026
Gig: Open Mic
Venue: Montpellier Hotel, Llandrindod Wells
This didn't really feel like a three-summit day since the first two were activated just after midnight, and before I went to bed! Liam and I were off for a few days away for a change of scenery and a change of pattern to our daily lives. I knew exactly where to head - Newbridge-on-Wye - although we couldn't get accommodation there on this first night, so we booked instead in nearby Llandrindod Wells.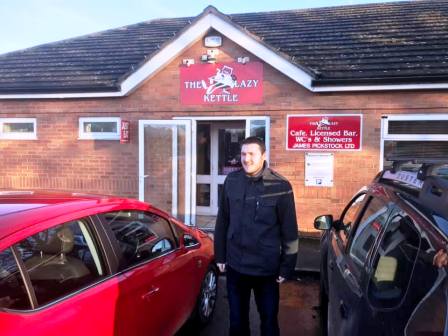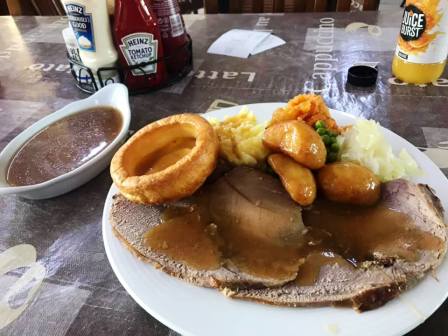 An agreed theme for this trip was "gourmet" - or in other words, I would introduce Liam to several of the fine eating establishments discover by Jimmy M0HGY and myself on our SOTA travels the previous 12 months. First stop therefore, was The Lazy Kettle transport cafe near Oswestry. I was hoping for their spectacular huge homemade pancakes, with bacon and eggs, but we were too late for the breakfast menu. However, the chef there did successfully tempt us both with roast Welsh black beef, with all the trimmings. A fine feast!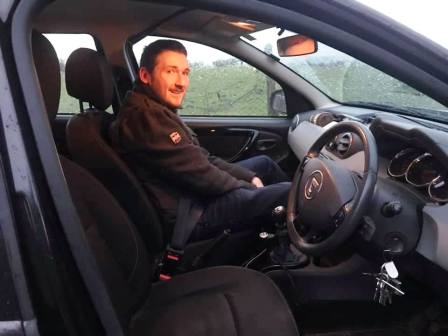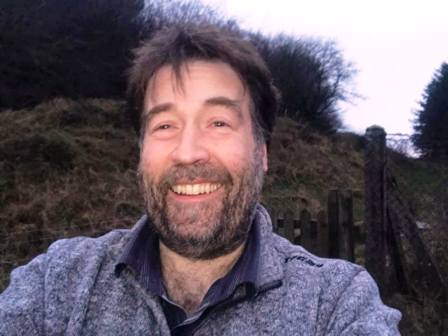 After lunch, we continued on towards Welshpool and our first summit of the outing. The weather wasn't particularly pleasant with squally drizzle, cold temperatures and blustery wind. This is a very easy summit with a short, almost flat walk-in, so Liam decided to wait in the warmth and comfort of the car while I went to activate!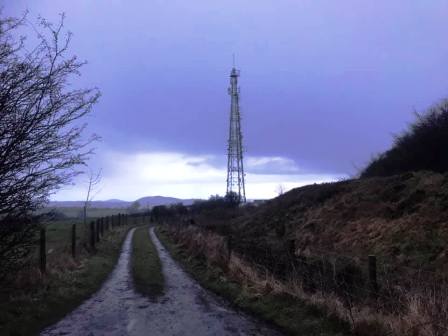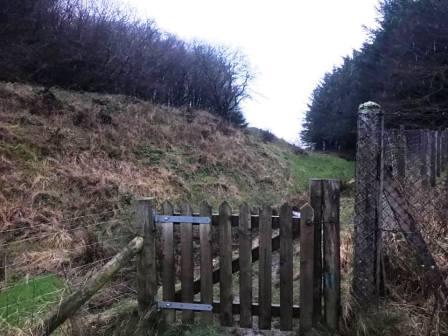 As such, I just took the handheld. A bit of a gamble, but the car wasn't far away if I would be forced to retreat and collect the HF equipment! The first QSO came fairly quickly and easily, but after that it was a struggle - for a while anyway. I walked to-and-fro around the ramparts of the iron-age hillfort, in order to try different take-off directions. I was aware that the small but dense wood that covered the summit itself would block certain directions from wherever I positioned myself operating with a hand-portable.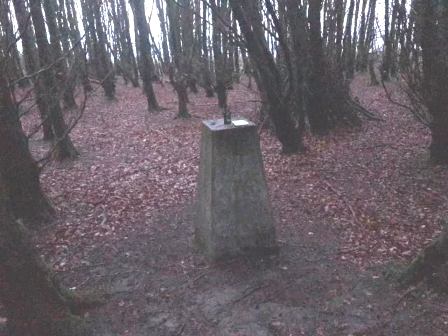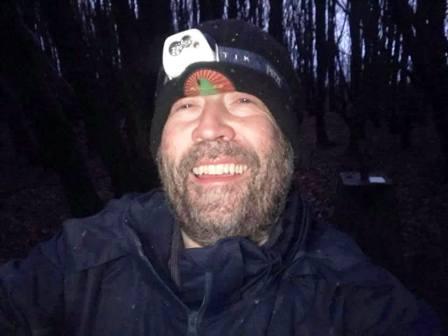 Once the second contact was logged, the third and all-important fourth followed quickly. As did the fifth and sixth! I got back in the car and continued the drive in the generally south-westerly direction. At Newtown, I parked up at the big superstore and got Liam a new pair of wellies for any walking we would be doing. I also got on my smartphone and searched for accommodation that night. Unfortunately Sian at the New Inn, Newbridge-on-Wye had no availability that night, but did for the following couple of evenings, so we booked those. For this first night, I managed to get a twin room with breakfast at the Montpellier Hotel, Llandrindod Wells.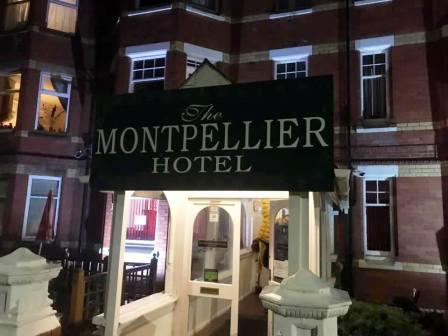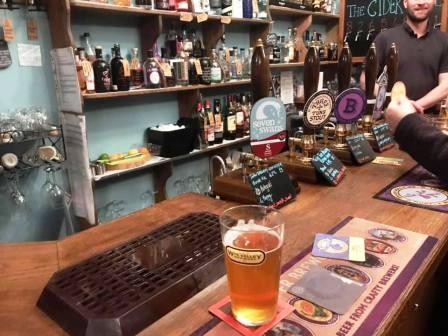 Arrival at the hotel was very unusual. The door was open. Two musicians - Martin and Steph - were playing and singing. There was a sign advertising an Open Mic night tonight. Martin and Steph were hosting - but no-one else had turned up. The bars were closed, and there was no sign of any staff! I phoned the reception number and got through to a staff member who was in the flat upstairs. She hadn't realised a reservation had come through on Booking.com! It was no problem though, she came down, checked us in and showed us to our room - which was a suite, very nice too. Before heading back out into the town, Liam and I performed a song so that Martin and Steph had at least one visiting contributor to their open mic night!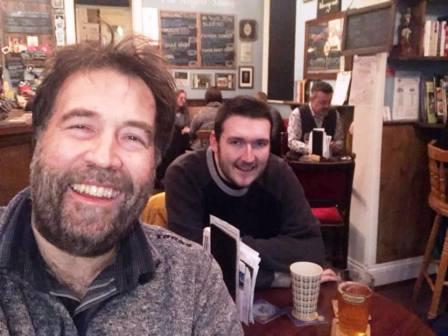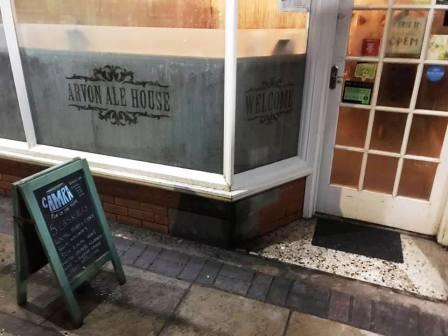 Martin recommended Arvon Ales in the town centre, which we went to for a beer - and what a fabulous recommendation it was! A superb selection of real ales, plus interesting sausage-based bar snacks - kind of like Pepperami, but bigger, fresher, tastier and in a few flavour varieties. After our big, and rather late Welsh black beef dinner, that was sufficient and we didn't really need to seek out a main evening meal. Furthermore, this venue would be hosting a Llandrindod Guitar Group meet on the Sunday afternoon, and Martin was keen for us to come along a do a few more songs. We walked back down to the Montpellier and got our heads down for some sleep. The following day would kick off with a revisit of Pegwn Mawr GW/MW-006.
| | | | |
| --- | --- | --- | --- |
| Time | Callsign | Band | Mode |
| 16:36 | G0OOQ | 144MHz | FM |
| 16:52 | M7REV | 144MHz | FM |
| 16:54 | M0JZH/M | 144MHz | FM |
| 16:58 | M3STG | 144MHz | FM |
| 16:58 | G4AZS | 144MHz | FM |
| 17:00 | 2E0HKA | 144MHz | FM |