Gun, G/SP-013 - 385m ASL - SJ 970 615 - OS Explorer OL24 - 1 SOTA point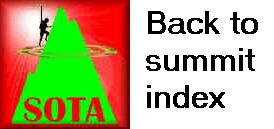 Friday 3rd January 2020 - The Cloud G/SP-015 & Gun G/SP-013
After my audacious attempt to be QRV portable on Top Band from The Cloud G/SP-015, simply by approximately doubling the legs of my 80m dipole, I met up with my mate Sean M0GIA to try a different approach using an end-fed aerial with an ATU. We walked up Gun and continued beyond the trig point, to a bit of a clearing between the public footpath and a small wood.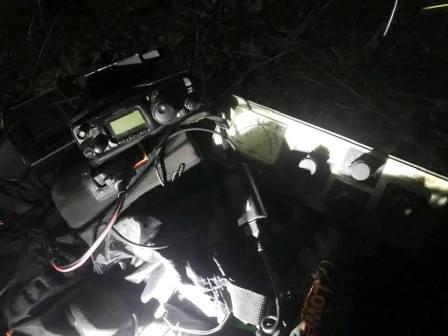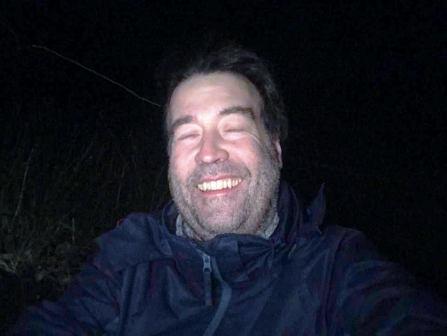 Sean hoisted the end-fed longwire on the 10m Travelmast while I walked out the counterpoise in the opposite direction. Unfortunately, whatever we tried only resulted in a similar mediocre VSWR indication to what had been experienced with the full half-wave dipole attempt earlier. A contact was made - with David G3RDQ - but that was all, and it was clear something was not quite right; the system was not working as hoped.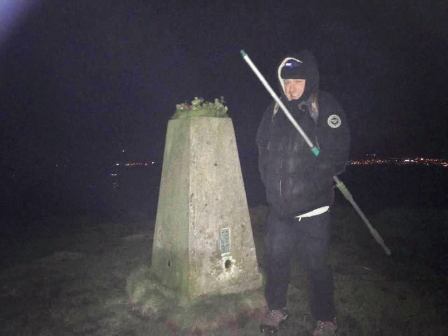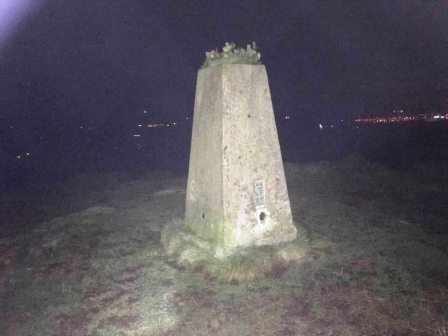 Four QSOs on 2m FM with the handheld completed the activation, and qualified me for my annual point from Gun.