Normanby Top, G/TW-005 - 168m ASL - TF 121 964 - OS Explorer 282 - 1 SOTA point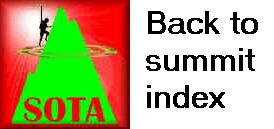 Saturday 20th April 2019 - Normanby Top G/TW-005
Gig: Joe Longthorne
Venue: Hull Comedy Lounge
I deliberated for a while about what summit to combine with this gig. Nothing was really obviously en route or convenient. What made me settle on the Lincolnshire Wolds was that the timing would coincide with the EU-NA S2S event. I set off from Macclesfield and drove via Buxton, Chesterfield, Brigg and Caistor. I chased David 2E0IXM/P on Shining Tor G/SP-004 when I was near Bakewell. My satnav was programmed to land me on High Street, east of the summit and beside a bridle way leading towards it - but not actually to it.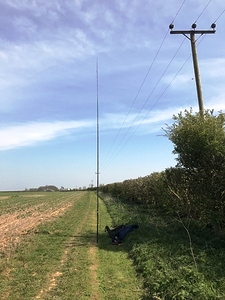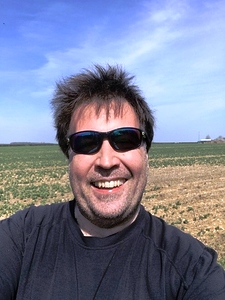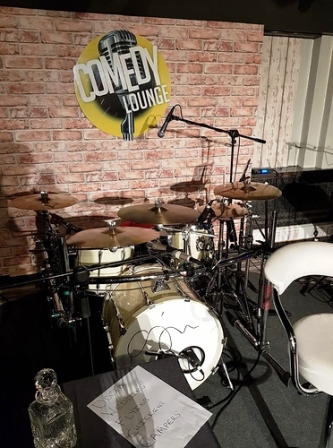 The whole area is pretty flat though and comfortably within the AZ. I walked about 500m towards the end of the first large field and set up the 20m GP there. Conditions were pretty poor, and no DX S2S occurred for me during my limited time window. 20 QSOs were made:
20m CW: 15
20m SSB: 5
S2S: 7 G6PJZ/P on G/TW-001, HA2PP/P on HA/KD-006, G4OOE/P on G/TW-004, LZ1GJ/P on LZ/RO-144, M0OAT/P on G/NP-024, S56KVJ/P on S5/BI-065 & S57MS/P on S5/RG-045
SWL: 1 CT2HOV/P on CT/BL-024
DX: 3 AC1Z on CW & KG3W on SSB and CW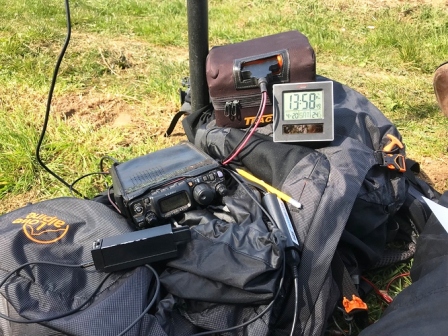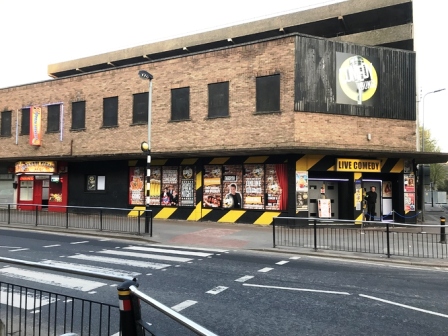 After set up and soundcheck, the band adjourned to a favourite pub of ours when we work in Hull - The Old English Gentleman, in the theatre quarter. This pub does a superb steak and ale pie and Wainwright ale. We had a very good show. Some of the musicians then drove home, but it made little sense for me to do that. So I took a room back at The Old English Gentleman and started to consider potential summits for the following day's journey across to Blackpool.
| | | | | |
| --- | --- | --- | --- | --- |
| Time | Call | Band | Mode | S2S |
| 13:21z | R2ARW | 14MHz | CW | |
| 13:26z | AC1Z | 14MHz | CW | |
| 13:27z | F5JKK | 14MHz | CW | |
| 13:33z | G6PJZ/P | 14MHz | SSB | G/TW-001 |
| 13:34z | HA2PP/P | 14MHz | CW | HA/KD-006 |
| 13:36z | G4OOE/P | 14MHz | CW | G/TW-004 |
| 13:42z | OE3KAB | 14MHz | CW | |
| 13:47z | YO6CFB | 14MHz | CW | |
| 13:47z | RW3XZ | 14MHz | CW | |
| 13:48z | OK2PDT | 14MHz | CW | |
| 13:49z | LZ2AF/P | 14MHz | CW | |
| 13:50z | 9A1AA | 14MHz | CW | |
| 13:51z | EA2IF | 14MHz | CW | |
| 13:53z | F6EWB | 14MHz | CW | |
| 14:07z | LZ1GJ/P | 14MHz | CW | LZ/RO-144 |
| 14:11z | M0OAT/P | 14MHz | SSB | G/NP-024 |
| 14:16z | KG3W | 14MHz | SSB | |
| 14:17z | S56KVJ/P | 14MHz | SSB | S5/BI-065 |
| 14:19z | S57MS/P | 14MHz | SSB | S5/RG-045 |
| 14:30z | KG3W | 14MHz | CW | |
Friday 6th December 2019 - Normanby Top G/TW-005
Gig: Christmas Live!
Venue: Doncaster Racecourse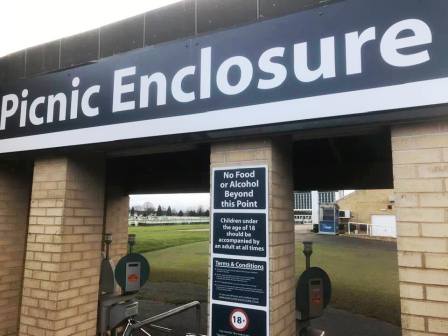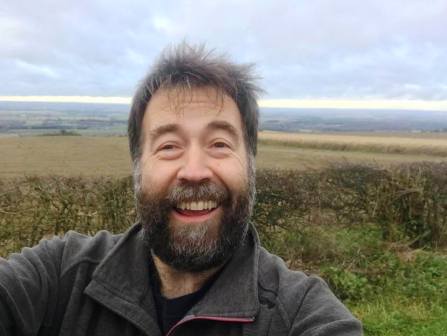 I'd been working at Doncaster Racecourse since Thursday morning. A very long day of rehearsals for the imminent Christmas production left no opportunity for SOTA. On the plus side, all food, drinks and accommodation was provided. That did mean I could get up the following morning and go for a drive out to the Lincolnshire Wolds.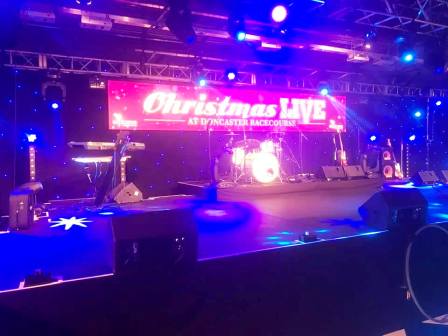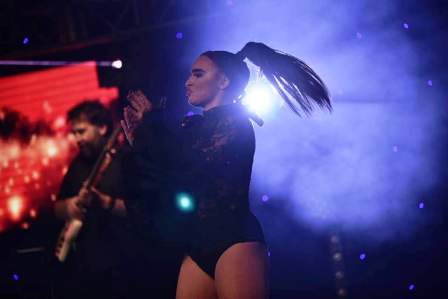 Just 2 QSOs on the handheld. But I had to get back to Doncaster for rehearsals at 1200 so very limited time - plus I had already collected the point for this one in 2019, so the number of QSOs was irrelevant. But if I'd had stayed longer I'd have got more I'm sure.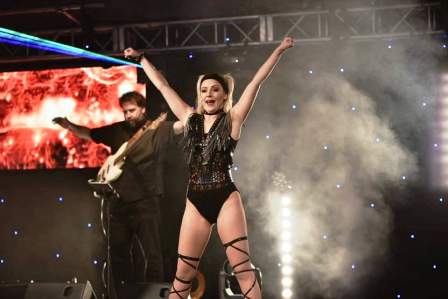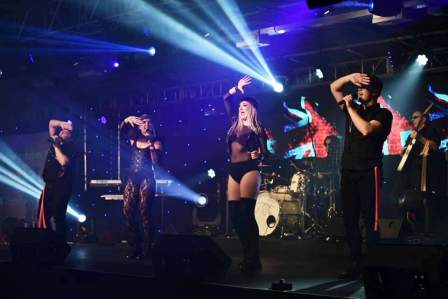 That evening was the opening night of the Christmas Live show - a full production show with vocalists, dancers and live band. Some great tracks with great basslines in the set, with my favourite probably being Cece Peniston's "Finally".
The cast would reconvene in the Jockeys' Lounge after the show finished each night, for a couple of bottles of beer and a bacon sandwich - which were served to revellers and cast at midnight! I didn't stay too long, already with one eye on getting out for a more invigorating SOTA trip on the Saturday morning. I fancied a run up to Cracoe Fell G/NP-032.
| | | | |
| --- | --- | --- | --- |
| Time | Call | Band | Mode |
| 10:44z | M3PQX | 144MHz | FM |
| 10:50z | G0CVP | 144MHz | FM |
Friday 20th December 2019 - Normanby Top G/TW-005
Gig: Christmas Live!
Venue: Doncaster Racecourse
On the Saturday, we had plans for the entire cast to spend the afternoon socialising over a game of ten-pin bowling, so I needed to be up reasonably early to squeeze in an activation. I was - and so I set off on a drive across Lincolnshire to the Wolds.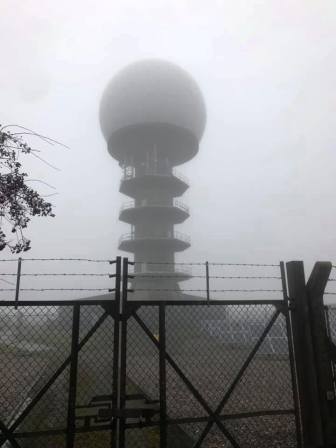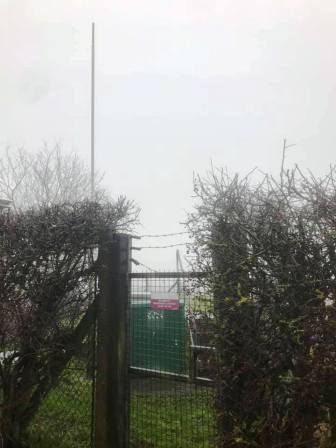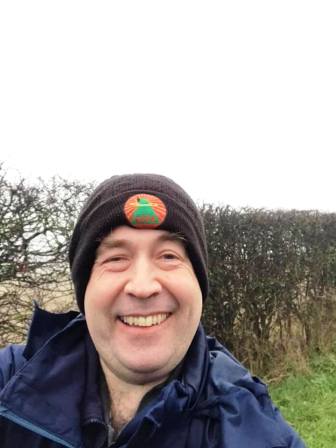 Having already claimed the point for this summit in 2019, and with a deadline to be back in Doncaster for the social event, I figured that all I needed to do to record an activation was make a single contact on my handheld! The summit is a "drive-to-the-top", so I just needed to park up and wander along the lanes calling CQ SOTA until I got a response!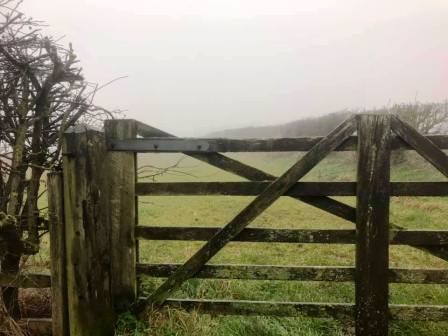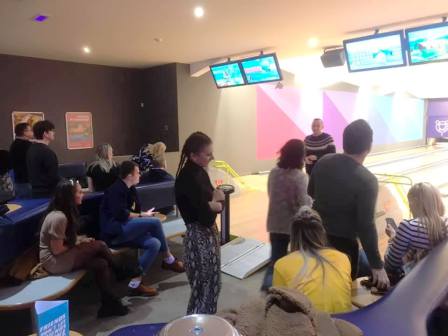 This was trickier than anticipated! Activity seemed very quiet, and the wide flat shape of this hill makes it less than optimal for VHF take-off. Eventually I did get a call - then a second, and then a third! The fourth didn't come though - but like I say, it didn't really mater.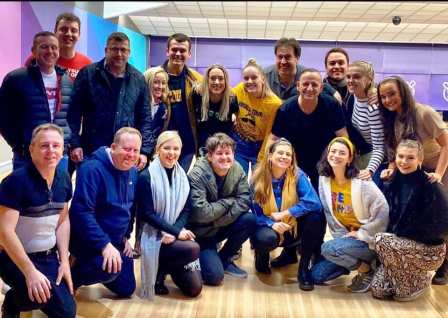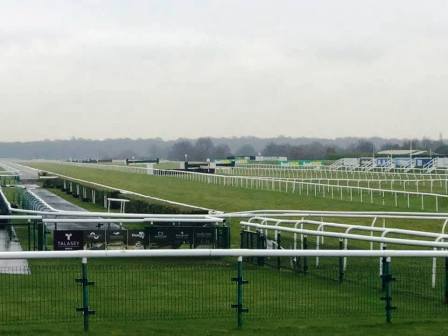 I drove back to Doncaster and met up with all the team for the afternoon of ten-pin bowling. This was great fun, and a really good laugh. I declined the offer of a lift back to the lodge on the racecourse afterwards, taking the opportunity to walk, despite the unpleasant weather.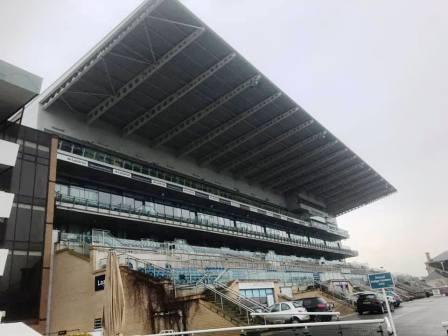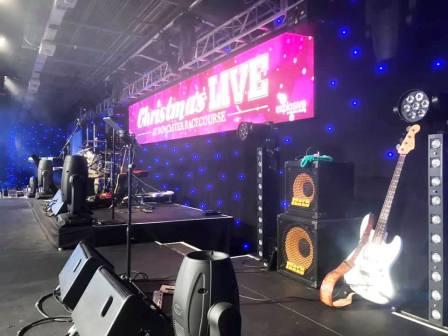 It was another good show on that Friday night - the penultimate show of the season - and the team reconvened in the jockeys' lounge afterwards for more drinks and laughs! The next morning I was up and out again, this time on the road up to Sharp Haw G/NP-029 and Rombalds Moor G/NP-028.
| | | | |
| --- | --- | --- | --- |
| Time | Call | Band | Mode |
| 10:35z | G0FLI | 144MHz | FM |
| 10:36z | G4OIP | 144MHz | FM |
| 10:43z | 2E0FAM | 144MHz | FM |