Bishop Wilton Wold, G/TW-004 - 246m ASL - SE 821 569 - OS Explorer 294 - 1 SOTA point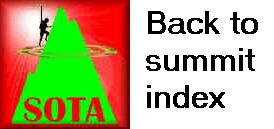 Thursday 3rd January 2018 - Bishop Wilton Wold G/TW-004
Gig: Joe Longthorne
Venue: Hull New Theatre
I was very last minute choosing my summit to put ahead of this gig. I couldn't decide between Bishop Wilton Wold G/TW-004 (the highest point of the Yorkshire Wolds), Normanby Top G/TW-005 (the highest point of the Lincolnshire Wolds) or whether to just bag The Cloud G/SP-015 or Gun G/SP-013 at the start of the journey. In the end I was a bit last minute setting off, and that made the decision for me - this dismal roadside summit it would have to be! But I wasn't prepared for just how dismal the experience would prove to be.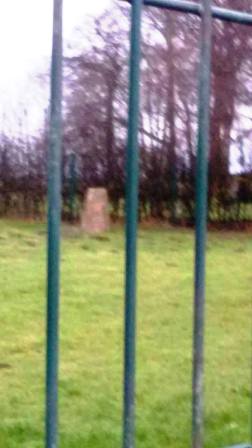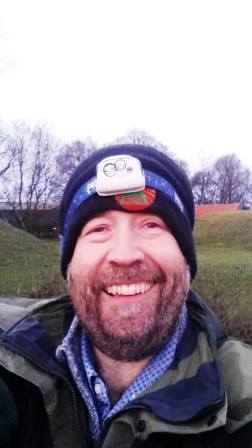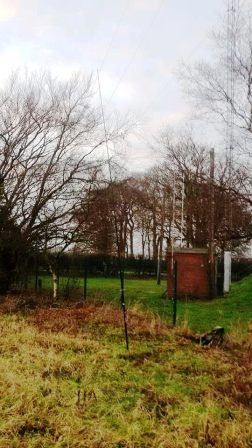 I set up the 20m GP antenna, and connected my FT-817 and tablet - which this time had held its full charge. I was soon decoding lots of mainly North American FT8 traffic on WSJT-X, with some South American DX. I tried three approaches: I tried self-spotting and calling on 14.074MHz. I tried self-spotting and calling on 14.092MHz. I tried searching & pouncing on 14.074MHz. None of the above resulted in me getting any contacts. For a final throw of the dice, I tried working on 14.018MHz CW, but no joy there either. Time was now marching on, and I reluctantly made the decision to pack up, contactless, and head for soundcheck in Hull.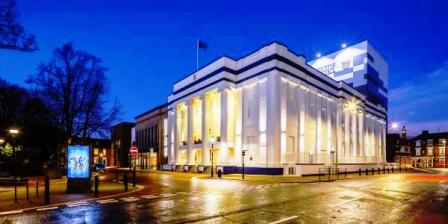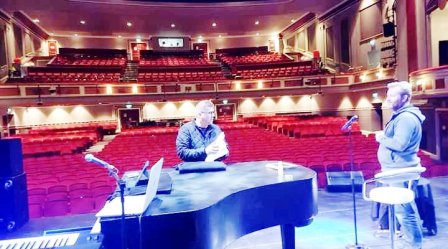 The Hull New Theatre was lovely, and offered great backstage facilities following a significant investment. After soundcheck, we found a fantastic pub around the back of the theatre. The Old English Gentleman was a proper old fashioned back street boozer, but served delicious Hobgoblin Gold ale, and a superb homemade steak & ale pie and chips. Just the job for the six hungry musicians/soundcrew that had just turned up. The box office was good for this one, and the theatre was nearly full for Joe's show in his hometown.
After a cracking 90 minute show, I felt wide-awake and full of energy. I knew I shouldn't, but I couldn't resist and started thinking about Bishop Wilton Wold again! I dismissed the idea as daft, knowing that I would be back this way for work several times during 2019. But then I found myself flicking around the 2m FM frequencies. Finding several lively nets all in full flow, I gave in to temptation and added G/TW-004 as a waypoint in my satnav! I guess I had this in the back of my mind all day since the earlier "failure" - I never have been one to take defeat lying down.
By the time I reached the layby on summit, only one net was still in progress - on 145.450MHz FM - but it included a good number of stations, many of them pretty strong on Bishop Wilton Wold. It was a calm and pleasant night, and felt quite mild to me. I was expecting the temperature to be a lot colder with all the gritters I had seen out earlier on. I wandered up and down the opposite side of the road to the layby, trying to determine the best spot for peak signals. I felt this was by the roadsign opposite the junction of the road that goes off at an angle beside the compound for the covered reservoir.
Not all of the stations in the net could hear me well enough to work me. I was stranded on three QSOs - Alan M7AGB, Sid M3CNU and Ken G3SPX. Ken was asking me about my handie, and when I said "Yaesu FT70D", he followed up with "Oh is that the one with C4FM?". So Ken and I QSY'd down to 144.6125MHz C4FM for a QSO, but I would still need one more. To my utter surprise, immediately that QSO was complete, another station broke in on C4FM. Steve M6KIZ therefore qualified the summit for me, and at last, at 2334 UTC, and over 8 hours after first calling CQ on this summit, I had my activator point for 2019! It was now so close to midnight that I decided to hang around and record a further activation.
| | | | |
| --- | --- | --- | --- |
| Time | Call | Band | Mode |
| 23:21z | M7AGB | 144MHz | FM |
| 23:23z | M3CNU | 144MHz | FM |
| 23:30z | G3SPX | 144MHz | FM |
| 23:34z | G3SPX | 144MHz | C4FM |
| 23:34z | M6KIZ | 144MHz | C4FM |
Friday 4th January 2019 - Bishop Wilton Wold G/TW-004
I kept myself warm waiting for the UTC rollover by walking briskly along the pavement beside the A166 York to Bridlington road. By the time I'd finished, I'd recorded 3000 steps on my Fitbit watch, more than I would for an activation of The Cloud G/SP-015! At 0013z I invited myself back onto S18 and worked Ken G3SPX and Alan M7AGB again. Of course, this time there were no activator points available, so there was no compulsion to achieve four distinct QSOs. However, I did put a few calls out on S20 before walking back to my car and resuming the long drive home.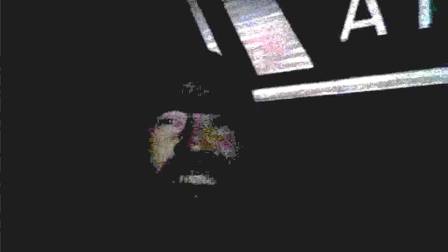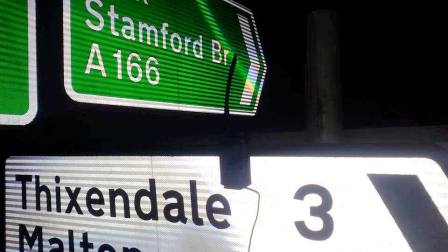 Shortly after setting off on the Thursday morning, I had delivered Liam's radio show to Canalside Radio ahead of the next Monday evening's broadcast slot. This was via memory-stick, which was still in the car. I started the journey operating as M1EYP/M and chatting on the S18 net, but as I passed Leeds, and all stations became unworkable, I switched the audio source to USB and relistened to the Late Night Liam Christmas broadcast! This was very enjoyable and kept me alert for the remainder of the journey.

| | | | |
| --- | --- | --- | --- |
| Time | Call | Band | Mode |
| 00:13z | G3SPX | 144MHz | FM |
| 00:15z | M7AGB | 144MHz | FM |