Home Band Musicians Gigs Media Contact
Garry 'The Hat' White [Vocals]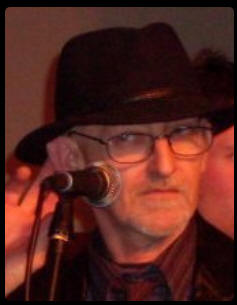 Born when dinosaurs walked the earth, e.g. Lightning Hopkins, Leadbelly, Muddy Waters, Howlin Wolf etc, at a time when music was valued as an important human resource, not as wallpaper. Received musical influences in the greatest period for contemporary music in the modern era and considers it an obligation to pass that legacy on to the youth of today. A few of them actually listen.
Grew up in Manchester. Continues to grow up in Macclesfield.
Favourite place: The Blues Club, Bluefunk in Poynton.
Likes: Talented people, virtuosity, sunshine, the company of friends and/or musicians (preferably in an ace British pub of which Macclesfield has several). Besotted with his two beautiful grandchildren.
Dislikes: Flaky people. Abusive authority.
First stage appearance: Solo boy soprano, aged 10, in 'The Yule Log' at juniors.
First band he ever promoted: Lindisfarne.
Musical Hero: John Peel, taught me how to listen with an open mind.
Ambition: To stay alive a while longer.
Motto: Ne tentes aut perfice.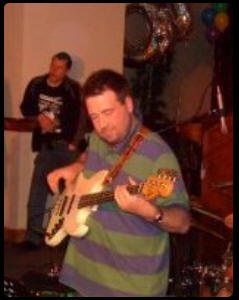 Tom 'The Teacher' Read [Bass]
Born Macclesfield Lives: Macclesfield – like it here too much.
School: Still at school.
Inspired to play bass by my dad (Roger Read)'s offer of £10 per gig at Sharston Labour Club, Wythenshawe in 1986. Only ever used 3 basses in over 25 years of gigging – Fender Jazz, Yamaha fretless, Westone Spectrum DX, Still trying to learn how to work the controls on my Trace Elliot amp. Communicates mainly in morse code when not playing bass.
Day job: See above.

Favourite book:
Pop Went The Pirates – Keith Skues
Favourite artist:
Marianne Read (yes, the wife, she's brilliant).

Ambition:
Reach the summits of hundreds of hills in Scotland.

High spots of music career:
Magic of the Musicals Orchestra, South Pier, Blackpool. Ray Lewis (Drifters), Batley Variety/Frontier Club. And a summer season at Pontins, Jersey – because I met my wife there. (I said "Blimey, what are you doing here?").
Favourite colour:
Totally colourblind, so don't really know what any of them look like.
Favourite chord:
Diameter.
Likes:
Family, meals out with the family, meals in with the family, hillwalking, amateur radio, mathematics, sport, real ale.
Dislikes:
Backing tracks on telly, reality telly, telly generally, racism.
Favourite phrase:
"I'll bear that in mind".
Nick 'Dog Bite' Davis [Guitar]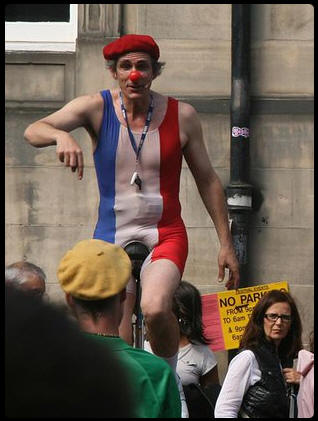 Born:
Poole Dorset, last century.
Lived:
All points north.
Inspired to play guitar: By Keith Potger's twelve-string in the Seekers.
Day job
:
Professional unicyclist (see right).
First guitar:
Eleventh birthday present. Still buying 'em in search of perfect sound. Still thinks SRV is some kind of Land Rover.
Favourite book:
Play in a Day, oh alright then, Brighton Rock.
Favourite amp:
The one that's not in bits.
Pedals: Not likely.
Favourite artist: Spike Jones.
Ambition: Play like Les Dawson.
High spot of music career: Backing PJ Proby.
Favourite colour: Tobacco (sunburst).
Favourite chord: Any major seventh, my friend.
Likes: Liver and onions, fishing, book shops.
Dislikes: Busybodies, loud, German food.
Best thing to do: Be in a team.
Worst thing to do: Not get picked.
Favourite phrase: "Why would I do that?"

2nd Favourite phrase:
"
I'm not stopping
".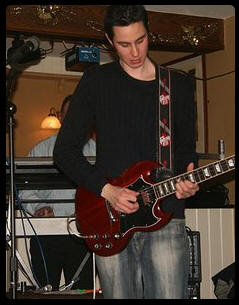 Tim 'Chip Off The Old Block' Davis [Guitar]
Too young to have a proper biog. Done nowt yet. Hasn't even stopped growing.
Plays: Gibson SG which his dad bought for him "to keep him the hell away from my guitars".
Unsurprisingly given his genetic make-up Tim is technically an extremely able guitarist (which is why Manatees let him hang around). When he eventually develops his Dad's 'feel' as well (which he most certainly will) ole 'Dog Bite' will be really miffed.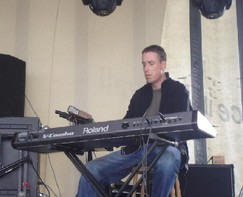 Mark 'Where Have You' Breen [Keys]
Mystery man. Says he is from Biddulph but talks with a cockney accent. Nobody knows who he is or where he came from. Rumours abound. Some say Mark Breen is the alter ego for the super hero 'Pianoman', others murmur something about MI6. Known that he played with Box Groove Coolers and Got Funk but that's about it. Time will tell... Pretty good keyboard player though.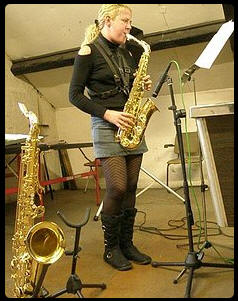 Debs 'Saxy' Doorbar [Tenor & Alto Saxes]
Joined the Territorial Army at 26 (mid 20's crisis). Got the name Scary Spice. Won a couple of wars then swapped the SA80 rifle with a drug dealer for a saxophone and, at the age of 30, became Debbie D AKA Kenny G - not because I played like him, but because I have hair like his...
Taught
by the late Roger Read (bass player's dad) classical and jazz, one of the most amazing guys I have ever known (until I met Garry of course - hmm...).
Roger always said to me "learn to play on your own, that way you will make more money", now I have joined this lot in a 8/9 piece band and earning nowt.
If
I ever get as fast on saxophone keys as I was on till whilst doing at Aldi, Manatees couldn't afford me. Until that day I will hang around I suppose.
Worked
with kids most of my career but none as maladjusted as Manatees. Loving every minute of it but I'm sure it will wear off? Yes, yes....it has.
Judy 'Jude' Lakeland
[Alto & Tenor Saxes]
First sat down at the piano
aged seven (before I could reach the pedals) and after studying it for a couple of years someone told me that if I lifted the lid I would find the black and white things that make a nice noise. Eureka, I was off. Played until teens when sport, boys, horses and other fun stuff distracted me.
Following marriage and babies
I returned to music being taught to play clarinet by the late Roger Read. Later I was encouraged to try saxophone by Debs, my friend and co-band member.
Loved it and still do. Managing to find time to continue with all three instruments in a big band, a swing band and Manatees respectively, even though I am full-time employed with the NHS.
Playing with Manatees is great, but you know what they say about 'all good things…'.
I like to keep fit
by walking my musical dog Luke who is prone to singing along with my sax playing. He is improving and may yet make a bid for Garry's job.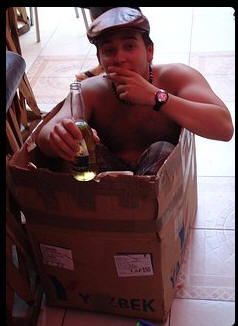 Elliot 'Tiny Tempo' White [Drums]
Born:
Same year as ET.
Home:
01260...
Why drums? T
ried a few others and couldn't do 'em. Didn't realise how much of a pain in the arse they were to shift though.
Short term goal:
Get a lighter kit.
Long term goal:
Get a real job.
Most memorable gig:
A 19 week-er aboard the Disney Wonder cruise ship.
Most enjoyable gig:
Ursynalia 2012 Warsaw, alongside AWOLnation, Limp Bizcuit, Slayer, Mastadon and Modstep. Big fish!
Favourite food:
Yes.
Favourite phrase
:
I'm busy.
Nigel 'have I mentioned Martha Reeves yet?' Kirkham [trumpet]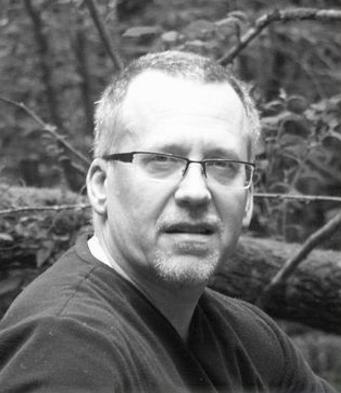 An octave higher than written
is one of Nigel's trademarks. Then again, aren't all trumpet players the same?
Home:
Shaw, Oldham - sometimes. And a cottage in France at the other times.
Short term goal:
Live in France.
Long term goal:
Live in France.
Most memorable gig:
Providing the horn section for Martha Reeves UK gigs.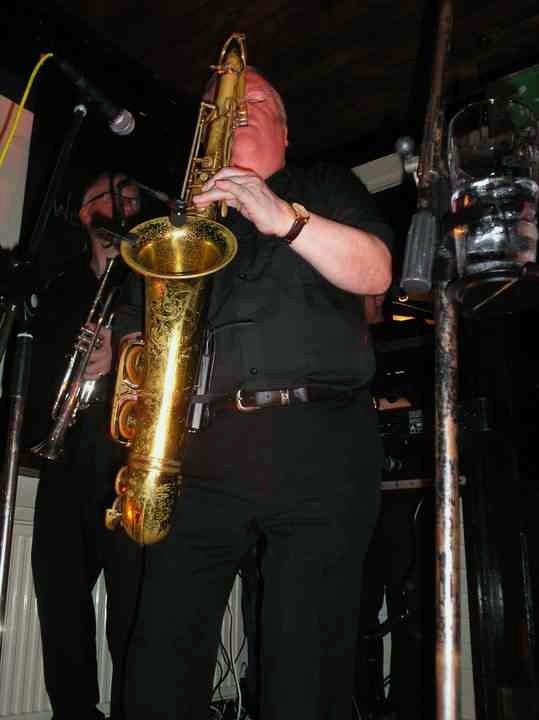 Tony 'Sax' Kelly [Tenor & Soprano Saxes, Flute, Clarinet]
Veteran saxophonist
of many bands in the North West of England, including Lip Service, Brass Routes, Grapevine and Martha Reeves & The Vandellas as well as being one of the better "club turns" on the Manchester circuit in years gone by.
Most memorable gig:
Needed some money so went to the Dyers & Polishers Social Club in Middleton for the Sunday night talent contest. The resident backing band there was none other than Roger Read, Tom Read and Will Read. Banker!
Adam
Kelly [Alto Sax]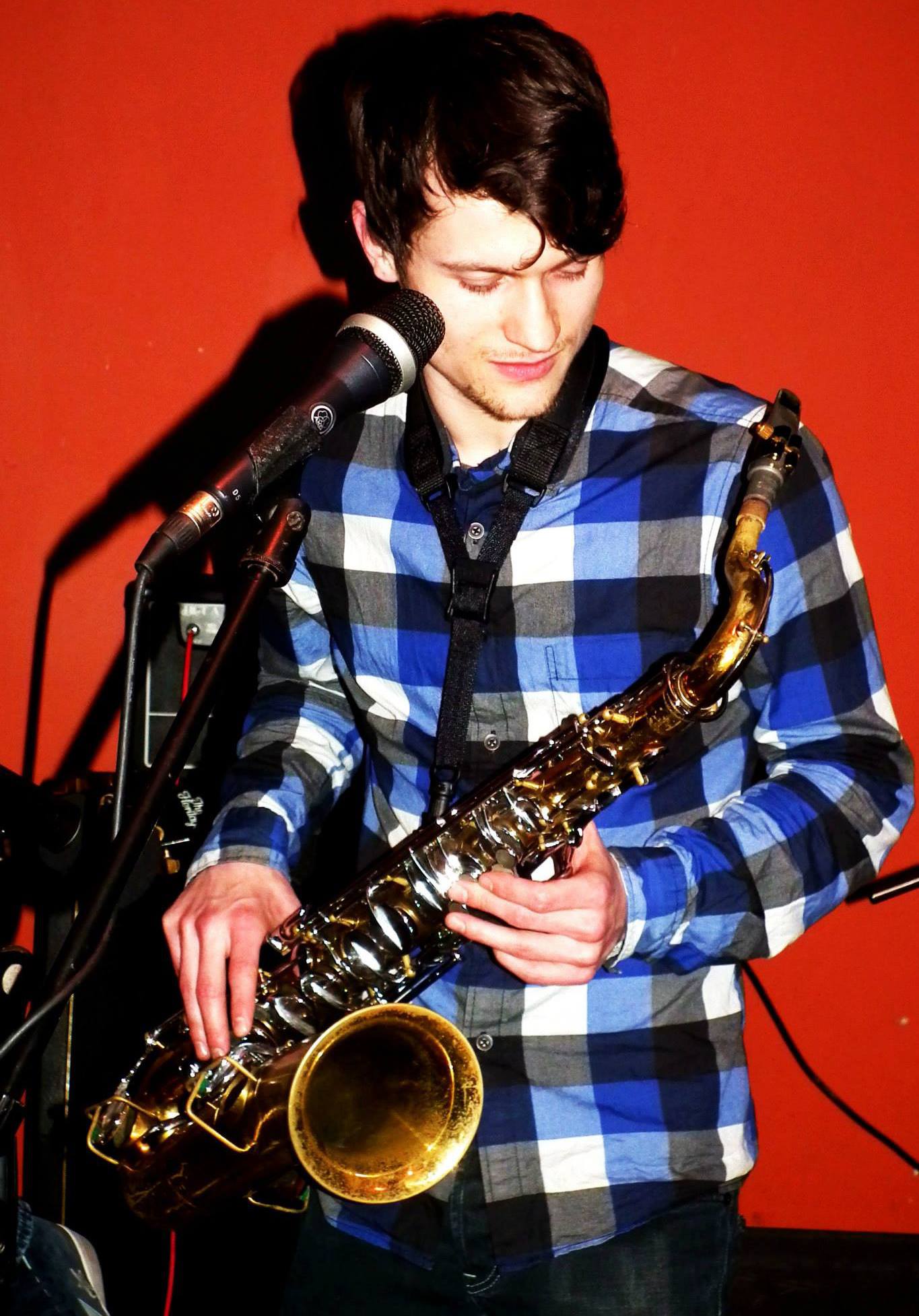 Only the fifth out of six
current band members that ended up in the band as a result of being related to an existing band member! Nepotism is alive and well in the Manatees - and why wouldn't it be with musicians of Adam's (and Elliot's, Tim's, Liam's, Will's and Lesley's) quality?
Rosewood
is just one of the other bands demanding Adam's services at the present time.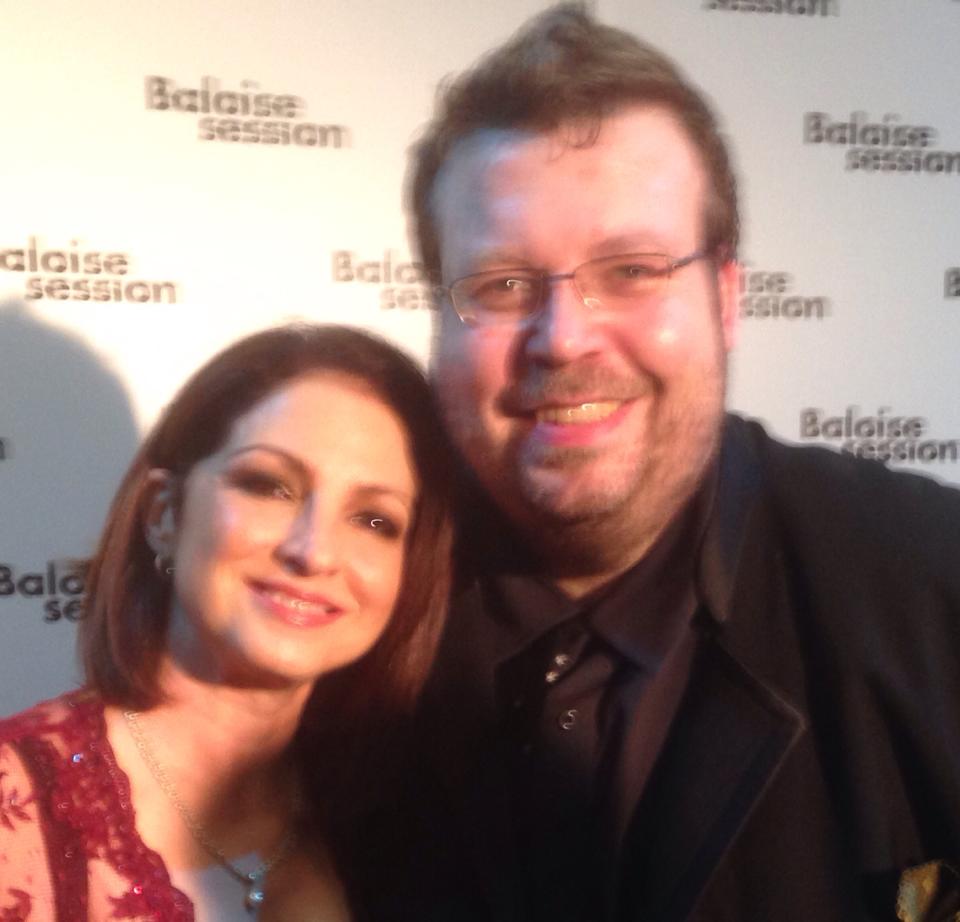 Will 'Miami Showbear Machine' Read
[Backing Vocals]
Born:
1973.
Home:
Macclesfield
Why drums?
Daddy's orders.
Why b/v's?: Got offered quite a nice gig.
Most memorable gig:
Take a wild guess...
Lesley Kirkham
[Backing Vocals]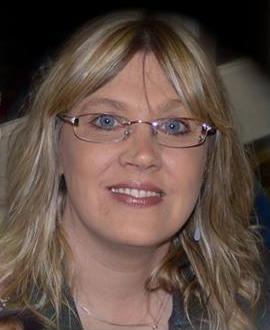 First worked with Tom
with Roger Read's function band The New Astorians (later Grapevine) in 1986. Highly experienced "club singer" in the heyday of the Manchester "working men's clubs" circuit, and lead vocalist of Galerie through the nineties and noughties.
Following husband Nigel joining the band as lead trumpet player, Garry couldn't believe his luck when a vocalist of Lesley's quality offered to provide b/v's on the Steely Dan material!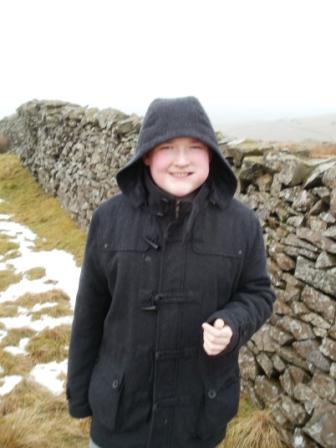 Liam "Trooper" Read - [self-styled "co-band member" vocalist]
Born:
Macclesfield – like most people called 'Read'.

Education
:
Formerly Wilmslow High School, now at Macclesfield College
Started singing: As a baby and still not stopped.

Favourite book:
What Car magazine.
Favourite band: George Borowski & the Fabulous Wonderfuls.

Ambition:
Work in a garage.

High spots of music career:
Winning school karaoke singing "Hard To Say I'm Sorry" by Chicago. Debut gig at Old Kings Head with Manatees. Singing with Manatees at The Wharf when George Borowski was watching.

Favourite colour:
Red.

Favourite chord:
The one that sounds with Windows error messages.

Likes:
Cars, games consoles, TV idents, using music editing software, creating homemade spoof TV idents for YouTube, playing football.

Dislikes:
XTC, Olly Murs, watching football.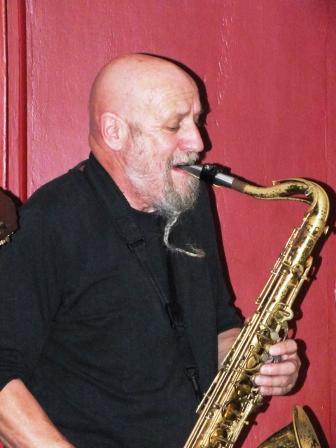 Stewart "Stally" Butler - [Baritone Sax]
Lives: Hebdon Bridge
Originally drafted into the band to dep for Debs on tenor sax, but became a permanent fixture as soon as it was revealed he also owned, and played a baritone sax. Garry was too excited to speak, and Tom went into overdrive creating four-part horn arrangements!