Mynydd Rhiw, GW/NW-064 - 304m ASL - SH 228 294 - OS Explorer 253 - 1 SOTA point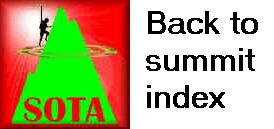 So summit number three on Friday 9th August 2013 was Mynydd Rhiw GW/NW-064. This was not a new unique having been activated several times previously by us both. However, it did afford a very easy extra multiplier in the 12m Challenge, with little extra investment in effort or time. The driving route took us through Aberdaron and Rhiw to the first transmitter at SH224285. A short easy walk took us to the little mound on which the trig point stands, and we quickly set up our antennas. I was pleasantly surprised that 12m was still open, but also relieved that the pile-ups were not too demanding, for it was nearly 8.30pm and we had not yet secured accommodation for the night. Five QSOs on 12m CW were followed by two on 12m SSB, and I chose not to conduct any PSK31.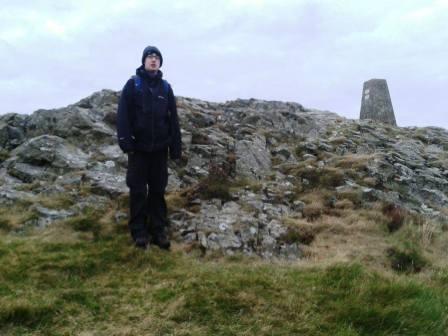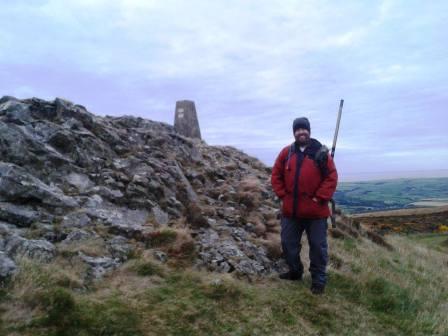 Jimmy's activation took a little more work to qualify, but he managed to scrape together four QSOs in 16 minutes. Some lift conditions were still kicking around, as evidenced when a QSO involving Neil 2E0TDX and Karen 2E0XYL and others local to Chester, faded in and came up strongly on the frequency Jimmy was already working on. Unfortunately, Jimmy couldn't make himself heard despite trying to break in several times. Nonetheless, we were pleased that the Duracell rechargeable NiMH AA batteries had held out in Jimmy's FT-817, and had completed three activations and 40 FM QSOs in the day. The charger for them was packed, and would be utilised overnight - but we had to find somewhere to stay first!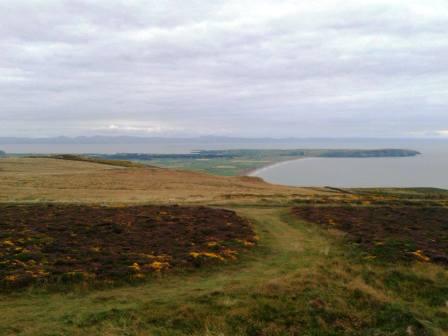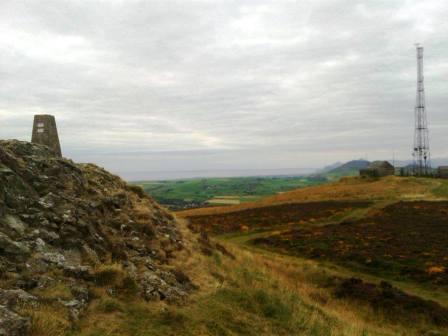 Now we faced an uphill battle to find a bed. We cruised around all the B&B venues in Pwllheli and Criccieth, and there were loads of them. Most had the "No Vacancies" sign in the window. Those that didn't offered their apologies for the sign being the wrong way round! Ultimately, we headed in Porthmadog and got a very plush, large (and expensive) room at the Royal Sportsman Hotel. It was nearly 11pm and we still hadn't eaten. I deferred even taking the bags to the room let alone having a shower, and drove up the road in search of curry. This was delayed when I got stopped by the police who wondered what I was doing crawling along at 20mph looking at shops! We found somewhere quickly and enjoyed a delicious meal and a couple of pints of Cobra.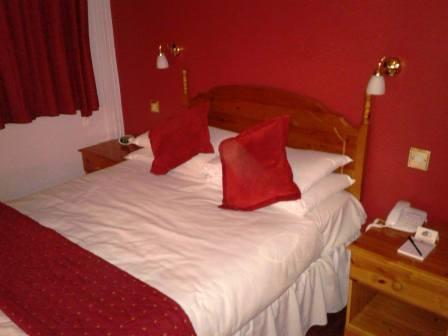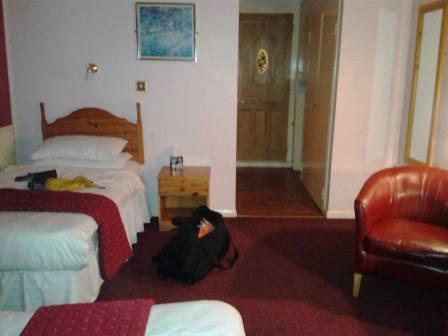 By the time we had returned to the hotel, showered, put batteries on charge and went to bed, it was around 1.30am. I set the alarm for 7.30am to allow a solid six hours of sleep before breakfast, and the next summit - Manod Mawr GW/NW-035.
| | | | |
| --- | --- | --- | --- |
| DL9MDI | 12m | CW | T |
| 9A2N | 12m | CW | T |
| HB9ZY | 12m | CW | T |
| S52CU | 12m | CW | T |
| GW3KDB | 12m | CW | T |
| GM0GOV | 2m | FM | J |
| MW3PZO | 2m | FM | J |
| DL5AWI | 12m | SSB | T |
| OM1AX | 12m | SSB | T |
| MW3DLA | 2m | FM | J |
| GW6DGU | 2m | FM | J |