Mynydd Sylen, GW/SW-036 - 284m ASL - SN 515 080 - OS Explorer 178 - 1 SOTA point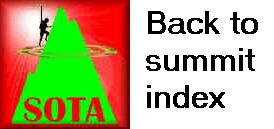 South Wales SOTA Trip - Day 6 (part 3) - Friday 27th May 2015
From Mynydd Llangynderyn GW/SW-039, it was a short drive to this very easy summit. The parking spot beside the road would be easily within the activation zone, but we walked into the field with the right of way, and up to the closest point to the trig point in the adjacent field.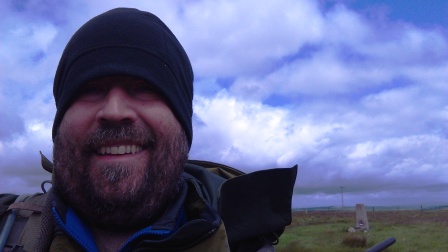 Don G0RQL responded to my self-spot on 6m SSB, so that was the multiplier out of the way. I then went onto the WAB net to offer my square of SN50 and trigpoint of TP5038. Jimmy managed to get the four contacts he needed all on 2m FM, in the space of nine minutes.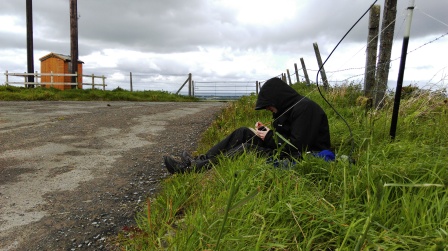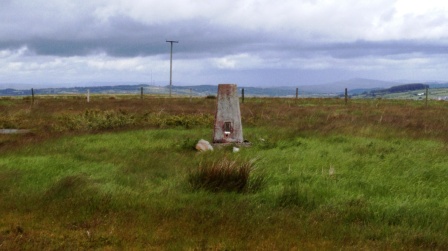 Three down, four to go. Straight to the car, and onto Brandy Hill GW/MW-037.
| | | | | |
| --- | --- | --- | --- | --- |
| Time | Call | Band | Mode | Op |
| 11:44z | G0RQL | 50MHz | SSB | T |
| 11:45z | G0RQL | 144MHz | FM | J |
| 11:48z | 2W0DSP | 144MHz | FM | J |
| 11:50z | G0FEX | 7MHz | SSB | T |
| 11:50z | G7BGA | 7MHz | SSB | T |
| 11:51z | G1PIE | 7MHz | SSB | T |
| 11:51z | MW3DLA | 144MHz | FM | J |
| 11:52z | M6KVJ | 7MHz | SSB | T |
| 11:52z | 2W0XOT | 7MHz | SSB | T |
| 11:53z | G4ZRP | 7MHz | SSB | T |
| 11:54z | MW1FJK/M | 144MHz | FM | J |