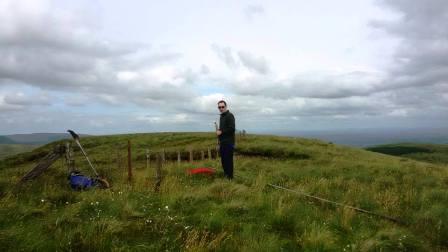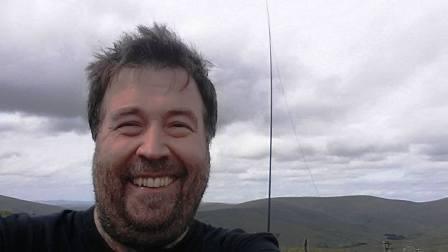 Every so often, Jimmy would disappear beyond the horizon above me, then reappear again, so I had an idea which way I was heading! The summit was as featureless as most of the walk to get there, so we just got on with the radio stuff. Again, contacts were not coming in great numbers, but enough for us both to qualify without major stress. Time to get on with the squelchy descent!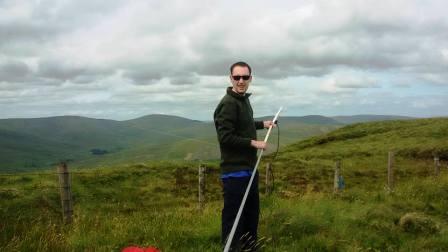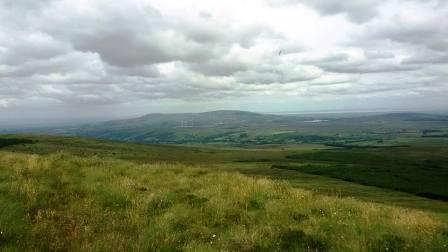 We got back to the cottage for a shower - we each had our own en suite bathroom, which was fantastic. In search of food, we headed first to the most local pub - Eddie's Crossroad. The landlady there explained that she didn't do food - as such - but offered us a plate of Ulster Fry! We love Ulster Fries (a cooked breakfast but done the Northern Irish way with soda bread, potato bread and pancakes) and so readily accepted. Served with a big pot of tea and a mountain of bread & butter, it was a steal at £5 each.
We also indulged ourselves with several Guinness and a few games of pool. I was absolutely shattered, so I told Jimmy we would just get up the next morning when we felt like it rather than set an alarm for one of our customary early starts. The next day was scheduled to be lousy weather through the first part of the day anyway. We kicked off around lunchtime with Mullaghaneany GI/SM-003.
| | | | | |
| --- | --- | --- | --- | --- |
| Time | Call | Band | Mode | Op |
| 15:19z | MI0GDO | 144MHz | FM | MI0HGY/P |
| 15:19z | MI3CXM | 144MHz | FM | MI0HGY/P |
| 15:21z | G4WSB | 5MHz | CW | MI1EYP/P |
| 15:21z | MI0WWB | 144MHz | FM | MI0HGY/P |
| 15:22z | MI5UTC | 144MHz | FM | MI0HGY/P |
| 15:27z | G0RQL | 5MHz | SSB | MI1EYP/P |
| 15:29z | GI4SJQ/M | 144MHz | FM | MI0HGY/P |
| 15:30z | EI3GYB | 5MHz | SSB | MI1EYP/P |
| 15:35z | GM4OAS | 5MHz | SSB | MI1EYP/P |