Trum y Ddysgl, GW/NW-024 - 709m ASL - SH 544 516 - OS Explorer OL17 - 6 SOTA points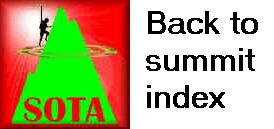 We awoke to a gloomy grey morning at Snowdon Ranger YHA on Monday 23rd July 2018. We drove to a parking place below Craig Cwm Silyn GW/NW-020 where we met our good friend Aled MW0UPH. Aled had kindly agreed to meet us in order to transport us around to the path for Trum y Ddysgl in order that we could do the two summits on the Nantlle Ridge as a linear walk.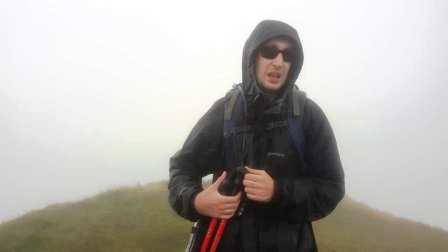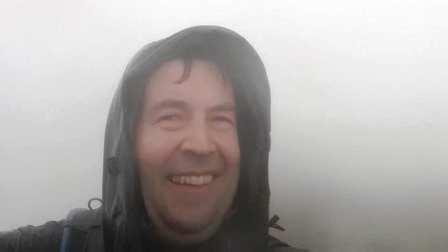 So we began from the sharp road corner on the B4418 Nantlle road just out of Rhyd-Ddu, following the bridleway up around the hillside and into the forest, in increasing light drizzle and poor visibility The gradient increased towards the top end of the forest and even moreso once beyond the treeline. Eventually the land levelled off to a tiny narrow plateau - this was the summit! The rain was now quite hard and the wind buffeting. We had planned for the day's radio to be restricted to 2m FM handheld operation anyway, but in this weather it was the only realistic option.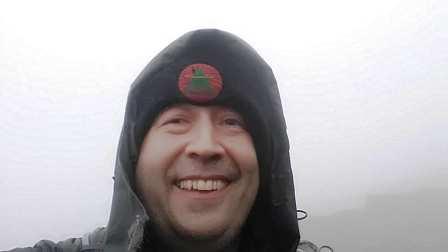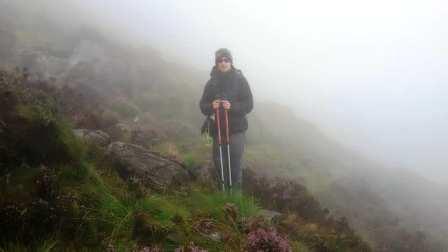 In just over ten minutes, we'd both qualified, and eagerly cracking on with the traverse to Craig Cwm Silyn GW/NW-020.
| | | | | |
| --- | --- | --- | --- | --- |
| Time | Call | Band | Mode | S2S |
| 10:30z | MW0UPH/M | 144MHz | FM | MW0HGY/P, MW1EYP/P |
| 10:31z | GW0PLP | 144MHz | FM | MW0HGY/P, MW1EYP/P |
| 10:28z | GW6TKK | 144MHz | FM | MW1EYP/P |
| 10:38z | MW6OTT | 144MHz | FM | MW0HGY/P, MW1EYP/P |
| 10:39z | MW3WSC | 144MHz | FM | MW0HGY/P |
| 10:41z | GW4VPX | 144MHz | FM | MW0HGY/P |