Pen y Garn, GW/MW-004 - 611m ASL - SN 798 771 - OS Explorer 213 - 4 SOTA points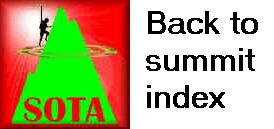 Sunday 30th August 2020 - Llan Ddu Fawr GW/MW-005 & Pen y Garn GW/MW-004
After Llan Ddu Fawr GW/MW-005, Jimmy directed me the short drive to the start point for Pen y Garn. This was a triangular piece of rough ground with long grass, in a fence croner beside the single track road. This would be the one and only parking spot close to this start point, so we were pleased to find it vacant! Before backing my car into the area, I got out and checked the ground beneath the long grass in case of hidden obstacles or soft ground.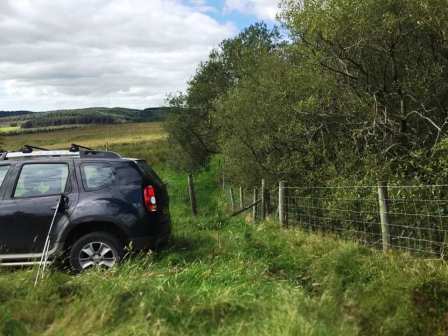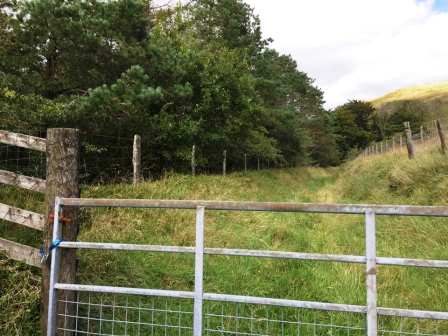 The walk started up a grassy track through a gate. This led to an abandoned farm and onto some tricky ground. Slow progress was made until we reached a track, following which it was straightforward walking the rest of the way to the summit.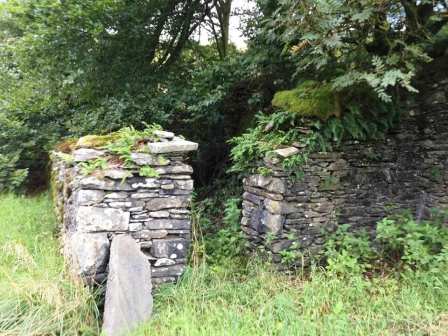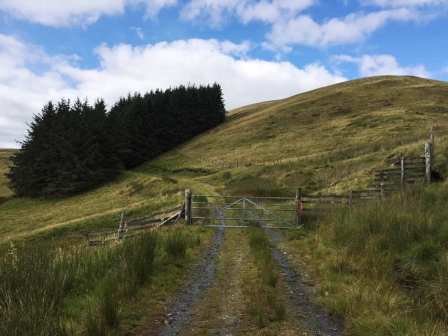 Jimmy had walked off ahead of me, and as I approached the summit myself, I could see a mast. I assumed that Jimmy had cracked on with his set up, but as I got nearer I could see that this was actually some kind of repeater installation.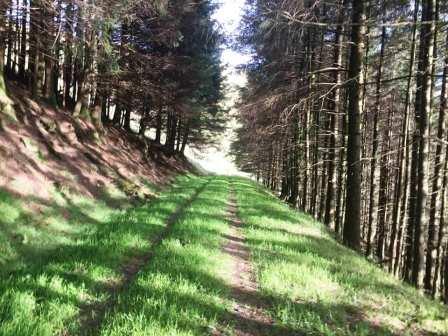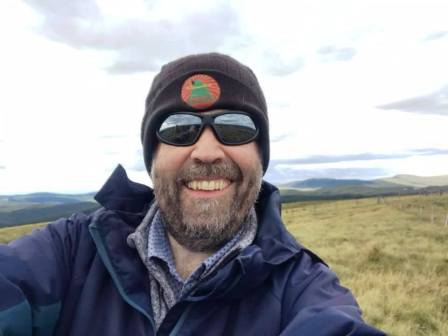 With my 20m groundplane and Jimmy's 2m MFD, there were soon three masts and antennas on the summit.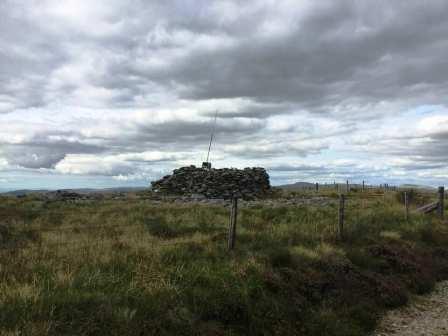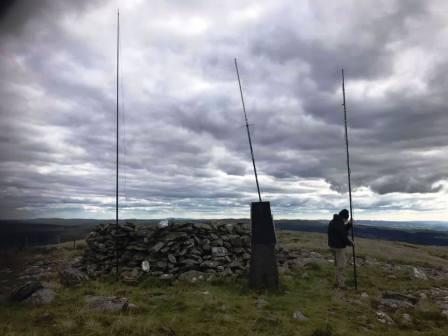 Jimmy operated on 2m FM, qualifying the summit no problem. I activated on 20m using FT4 and CW modes. I did briefly switch to 2m FM using Jimmy's equipment in order to work our friend Jordan MW3TMX/P summit-to-summit.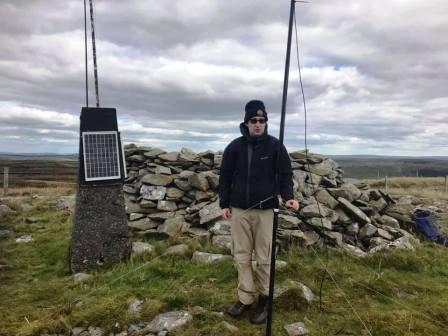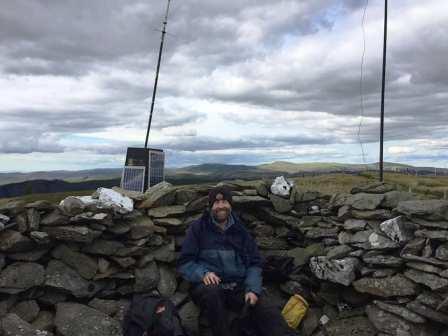 Shortly before 6pm local time, we packed up and began our descent. It was another long drive back to Macclesfield, but two more summits were ticked off, and the prospect of completing Wales edged that little bit closer.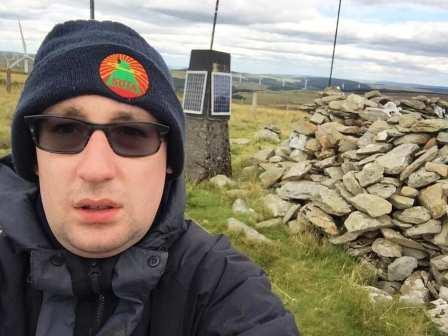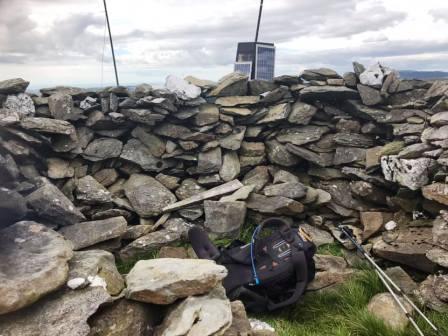 We drove back home, stopping for supper in Newtown. The fish, chips and peas from Silverfish in Newtown was superb and highly recommended.
| | | | | | |
| --- | --- | --- | --- | --- | --- |
| Time | Callsign | Band | Mode | S2S | Op |
| 15:38 | MW0OFA | 144MHz | FM | | MW0HGY/P |
| 15:39 | GW4VPX | 144MHz | FM | | MW0HGY/P |
| 15:44 | GW8SFT/M | 144MHz | FM | | MW0HGY/P |
| 15:48 | DL2MHM | 14MHz | FT4 | | MW1EYP/P |
| 15:49 | HA5KY | 14MHz | FT4 | | MW1EYP/P |
| 15:50 | MW3TMX/P | 144MHz | FM | GW/MW-021 | MW1EYP/P, MW0HGY/P |
| 15:52 | 9A4ZM | 14MHz | FT4 | | MW1EYP/P |
| 15:53 | IK2LEY | 14MHz | FT4 | | MW1EYP/P |
| 15:58 | MW7ROY | 144MHz | FM | | MW0HGY/P |
| 16:01 | GW4XXF | 144MHz | FM | | MW0HGY/P |
| 16:04 | EA5D | 14MHz | FT4 | | MW1EYP/P |
| 16:07 | CT1GYD | 14MHz | FT4 | | MW1EYP/P |
| 16:21 | F5LKW | 14MHz | CW | | MW1EYP/P |
| 16:27 | DJ5AV | 14MHz | CW | | MW1EYP/P |
| 16:30 | F8DGF | 14MHz | CW | | MW1EYP/P |
| 16:31 | EA5K | 14MHz | CW | | MW1EYP/P |
| 16:32 | EA6EJ | 14MHz | CW | | MW1EYP/P |
| 16:33 | EA7GV | 14MHz | CW | | MW1EYP/P |
| 16:34 | N1AW | 14MHz | CW | | MW1EYP/P |
| 16:44 | MW3WSC | 144MHz | FM | | MW0HGY/P |