Day 9 - Monday 2nd August 2010 - Back on the beach, and a summers evening SOTA

It was time again to acknowledge Liam's participation in the expedition and give way to more 'traditional' activities like beach and arcades! A hot sunny day in Minehead gave us this opportunity, and I goaded Marianne by text as I sunned myself on the beach. She was suffering yet another wet gloomy day up in Macclesfield!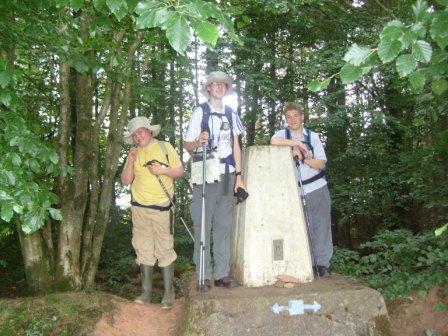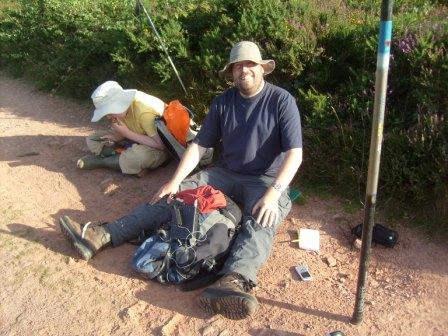 There were moments of stress though. My brakes has started to scrape the night before, and at least the Minehead beach day coincided usefully with an attempt to find a garage to fit new pads and discs on the Monday morning. A chap called Kenny Case at C&C Motors in Minehead was brilliant and got my car sorted out for a very reasonable price.

The other stressful situation (and all dads of teenage sons out there will empathise here) was when Jimmy came from 5-2 down to me to draw level at 6-6 at air hockey. The adrenaline was pumping like never before now. He had never beaten me, and I couldn't bear the thought that it might be about to happen. I played with skill, focus and aggression for the final and deciding puck, eventually smashing home an unstoppable winner beyond my despairing 17 year old son. I leapt into the air, pumping my fist and yelling "yes" at great volume, before noticing the disdainful stares of the parents of the young kiddies in the arcade. One day, in the future, they will understand.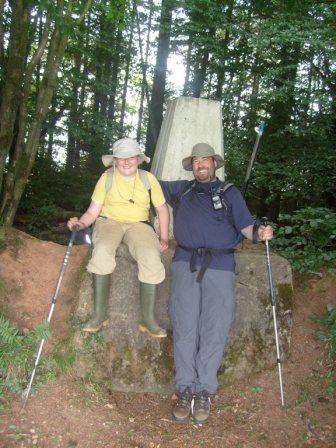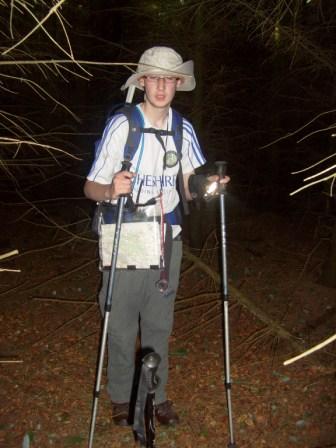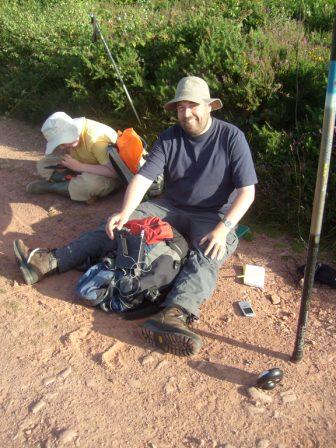 Anyway, with a successful day of sunbathing, sea swimming and arcading completed, and a roadworthy car collected and paid for by 4pm, it was time for an ice cream - and a walk up the nearby Periton Hill G/SC-006. Here was the perfect opportunity to enjoy the second of the four summits that are very close to Minehead. Again, I simply told Jimmy what summit I wanted to do, and he reeled off the directions allowing me to drive with the relaxation of having the best SatNav on the market - but also one that researches parking spots and ascent options!

We parked in the car park at the end of the public road at SS963446. Here we followed the bridleway along good tracks across Hopcott Common and onto the Macmillan Way West, another good track along the north edge of the long summit ridge. This is all comfortably within the AZ and commands super views over the Bristol Channel, especially on a fine late afternoon like this. We continued along to the trig point at 295m ASL for photos. Jimmy and Craig then went in search of the true summit at 297m - difficult, because it's all pretty flat and there isn't any form of marker or cairn for the summit.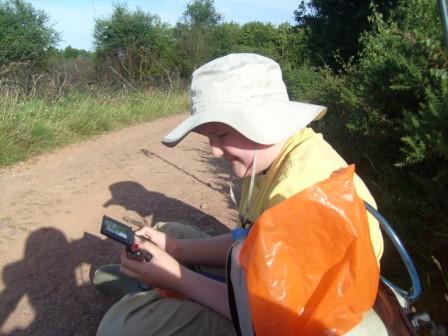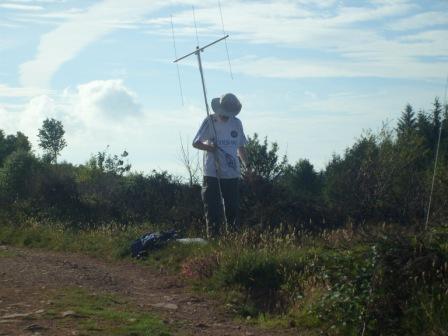 Liam and I didn't bother, preferring to retreat along the Macmillan Way West path until the best spot for activating - ie that gave the widest view of the Bristol Channel that wasn't impeded by trees or bushes. Liam soon resumed his Nintendo DS campaign while I set up for 30m CW. This was a good activation of 30 QSOs, and I hoped I wouldn't have to set 40m up for Jimmy as a back up.

I didn't - he made two contacts into South Wales and two into the West Country, and another hill, another point and another new unique could be crossed off the list. We were now very much in sight of the finishing line for our main targets. Only two more new summits remained, and we still had two nights of paid for camping ahead of us.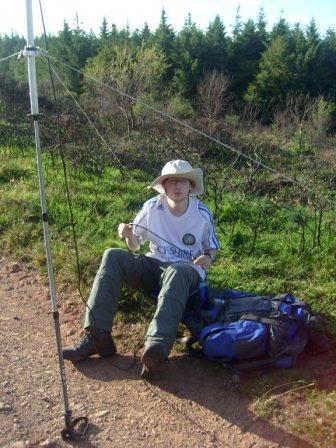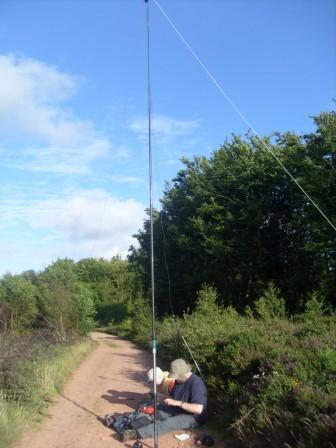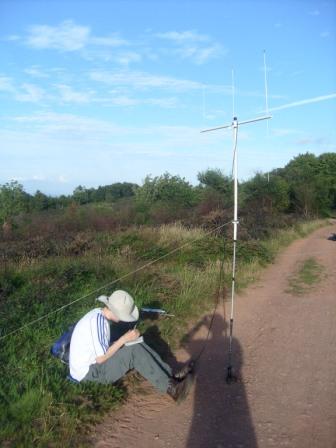 We drove back down to Minehead and went for a simple meal in the Mambo bar on the front. In my case it was scampi, chips and peas, with a pint of export Heineken. Not posh or sophisticated, but sufficiently tasty and filling. It turned out to be an early night on the campsite, with all four of us in our sleeping bags well before 10pm. I knew this would mean an early get-up for me, so I prewarned Jimmy that I might nip out and do a repeat activation in the morning if I did.
| | | | |
| --- | --- | --- | --- |
| LA8BCA | 30m | CW | T |
| LA1ENA | 30m | CW | T |
| DJ5AV | 30m | CW | T |
| DL3JPN | 30m | CW | T |
| DF5WA | 30m | CW | T |
| DL4FDM | 30m | CW | T |
| SM0GNS | 30m | CW | T |
| SM0AIG | 30m | CW | T |
| HB9CMI | 30m | CW | T |
| OM3TDD | 30m | CW | T |
| HA1AG | 30m | CW | T |
| OE5EEP | 30m | CW | T |
| OE2ASL | 30m | CW | T |
| LA5FH | 30m | CW | T |
| DL1DVE | 30m | CW | T |
| DK5WL | 30m | CW | T |
| DJ5HB | 30m | CW | T |
| DL6KVA | 30m | CW | T |
| HA7UG | 30m | CW | T |
| GC0EZQ | 2m | FM | J |
| SM5APS | 30m | CW | T |
| SK5PZ | 30m | CW | T |
| DL3HXX | 30m | CW | T |
| GW0IRT | 2m | FM | J |
| UR0VQ | 30m | CW | T |
| G4SSH | 30m | CW | T |
| M0HUE | 2m | FM | J |
| SP3GVX | 30m | CW | T |
| SM5BTX | 30m | CW | T |
| S51ZG | 30m | CW | T |
| HA6NF | 30m | CW | T |
| OE6WIG | 30m | CW | T |
| RN1CW | 30m | CW | T |
| G0BUS | 2m | FM | J |