Selworthy Beacon, G/SC-005 - 308m ASL - SS 918 479 - OS Explorer OL9 - 1 SOTA point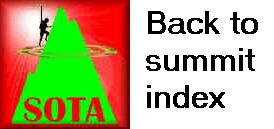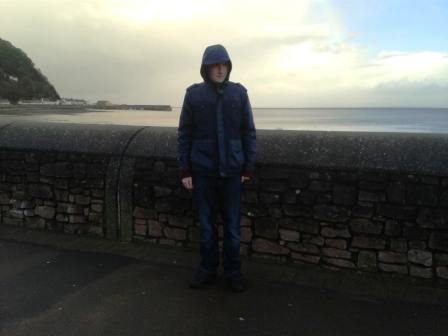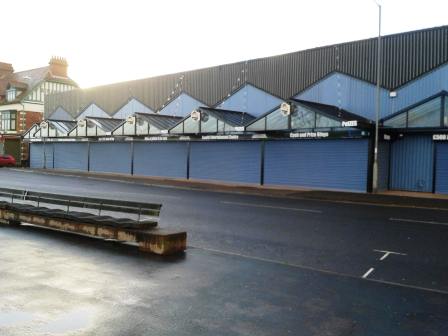 Thursday 2nd January 2014 commenced with a full cooked English breakfast at the Butchers Arms, Carhampton, Somerset. Then it was the short drive into Minehead, one of Liam's all-time favourite places. And disaster! All the amusement arcades were closed for winter! Liam was not amused. I did nip into a car accessories shop though and pick up a 3-pin 3.5mm jack patch lead, intended for portable MP3 players in cars, but just the job for my Palm Cube and FT-817.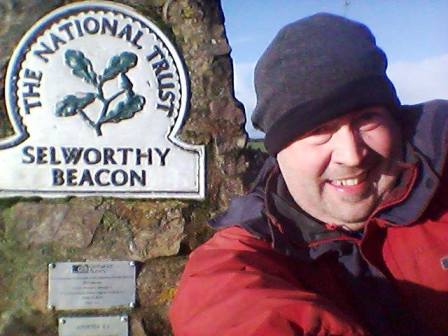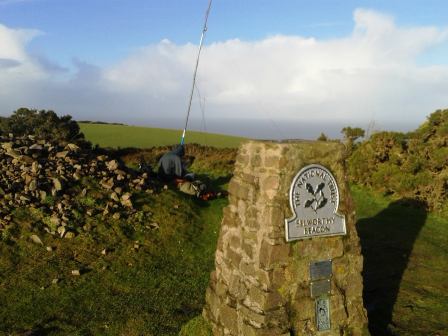 As a kind of meagre consolation, we found and had a look round a local car dealership, but it was only a small one and didn't have a great selection of vehicles. I started to think about what to do instead of seaside amusements. The Butlins holiday camp in the town was closing this day, so that wasn't an option, but a ten-pin bowling centre in Taunton was a possibility. In the meantime, it would have been rude not to go up and activate the very nearby Selworthy Beacon G/SC-005. At least it was a nice day, and the North Somerset coast was enjoying the dry sunny break from the stormy weather as forecast. After the very short walk up the easy track, we were at the cairn and trig point, and getting on with what we do. Radio for me, Nintendo 3DS gaming for Liam.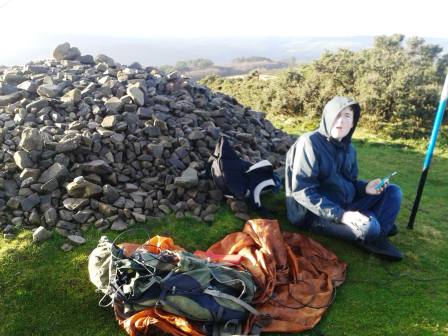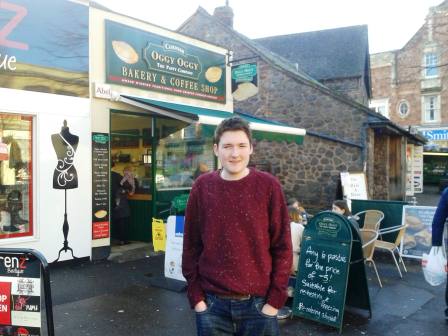 I was surprised that this activation proved tricky on 12m. There didn't seem to be any response from the chasers to my self-spots and RBN spots, and a very sluggish 23 minutes was required to get the four contacts - three on CW and one on SSB.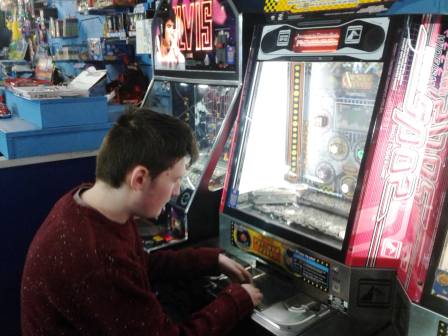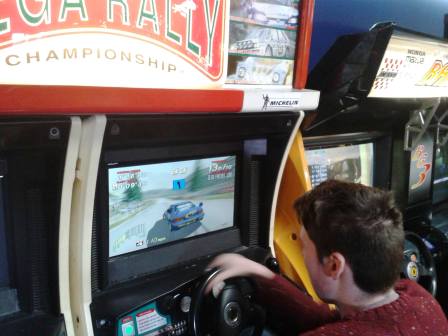 We drove back down to Minehead and treated ourselves to large steak pasties from the Oggy Oggy shop for lunch. We discussed more about the possibility of going to Taunton that evening for some entertainment and started to drive out of Minehead via the promenade. That's when we noticed that the amusement arcades were all open! It turned out that they weren't closed for winter after all - they just didn't open until after 10am! That took care of the next couple of hours, and Liam was pleased. This put me in a much stronger position to suggest that we round the afternoon off on Dunkery Beacon G/SC-001.

| | | |
| --- | --- | --- |
| OH3T | 12m | SSB |
| ES4OJ | 12m | CW |
| CT3AS | 12m | CW |
| RN1CW | 12m | CW |