Pollnalaght, GI/SW-008 - 298m ASL - H 370 708 - OSNI Discoverer 12 - 1 SOTA point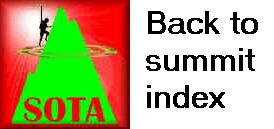 GI SOTA Trip - Activation #4 - Pollnalaght GI/SW-008 - Monday 30th May 2016
From Brougher Mountain GI/SW-007, it was a short drive north via Dromore. Pollnalaght, also known as Pigeon Top was a potential "drive to the top". The road runs right through the activation zone at just 8m lower than the summit height. However, rather than activate roadside, we walked onto the moorland and tried to make our way to the summit itself.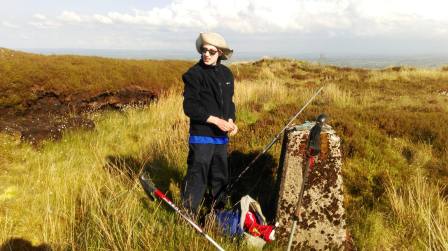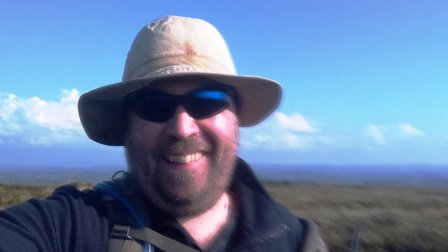 This was tedious and tricky, working our way around large peat hags and bogs. We chose to activate in the vicinity of the trig point. Jimmy enjoyed the "teatime" effect, easily qualifying on 2m FM. I struggled to squeeze any life at all out of 40m, but when I went onto 30m CW, I made the requisite four contacts within minutes.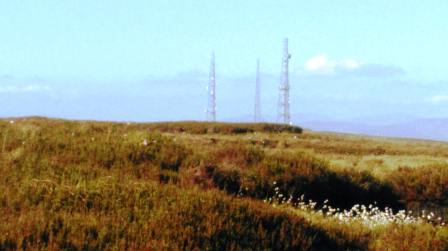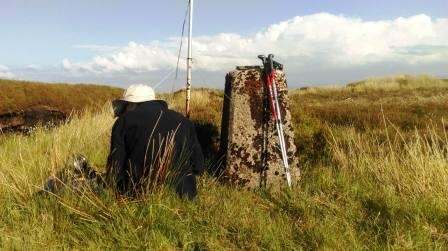 The bed & breakfast we had been rebooked into was the Mountjoy, around the corner from the Sperrin Restaurant, 3 miles north of Omagh. It was lovely. Immaculately clean, excellent facilities and a lovely couple living there and running the place, who couldn't do enough for us.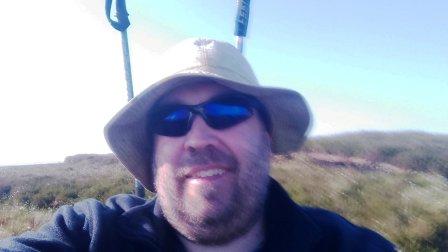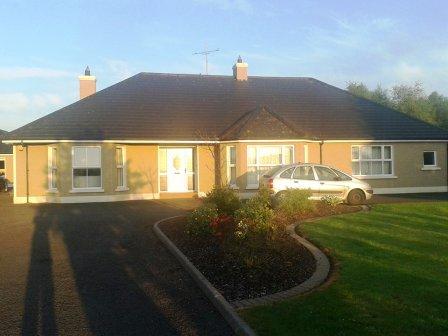 We were also told we could use the kitchen whenever we liked which was really handy for flask and bladder preparation. Also at the B&B was a very placid and friendly 10 year old dog called Jack, who greeted us with an furiously wagging tail every time we pulled into the driveway.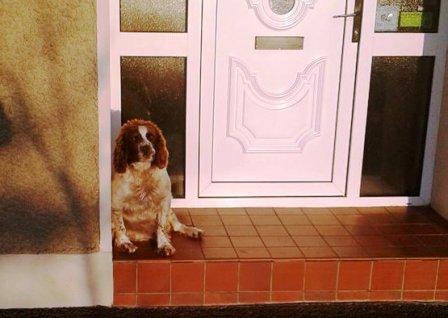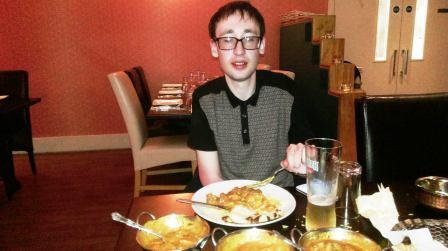 That night we went into Omagh for a curry and a couple of beers, before getting back for a much needed sleep ahead of Bessy Bell GW/SW-001 the following morning.
| | | | | |
| --- | --- | --- | --- | --- |
| Time | Call | Band | Mode | Notes |
| 17:34z | MI0HYB | 144MHz | FM | MI0HGY/P |
| 17:38z | MI3CXM | 144MHz | FM | MI0HGY/P |
| 17:41z | MI0GDO | 144MHz | FM | MI0HGY/P |
| 17:42z | EA2LU | 10MHz | CW | MI1EYP/P |
| 17:42z | GI7FHZ | 144MHz | FM | MI0HGY/P |
| 17:43z | PA7RA | 10MHz | CW | MI1EYP/P |
| 17:45z | EA2IF | 10MHz | CW | MI1EYP/P |
| 17:46z | EA2DT | 10MHz | CW | MI1EYP/P |