Rhinog Fach, GW/NW-078 - 712m ASL - SH 664 270 - OS Explorer OL18 - 6 SOTA points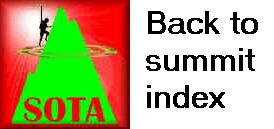 Tuesday 21st December 2021
What an absolutely stunning winter's day to get out to the far side of Snowdonia and complete activating all GW (again).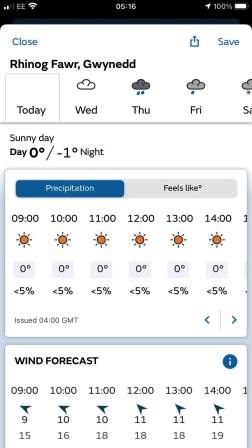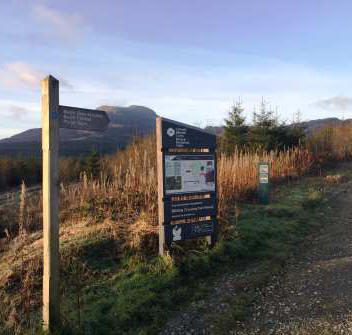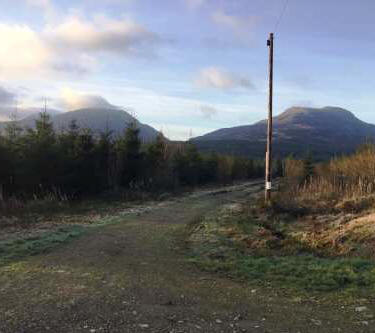 Of course we thought we'd finally completed GW back in May with an activation of Disgwylfa Fawr GW/MW-038 - but then the RHB surveyors promoted Rhinog Fach from HEMA to SOTA.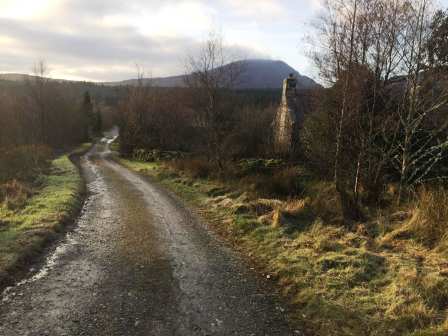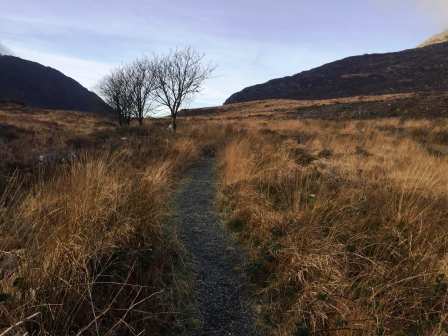 This actually turned out to be a good thing for us (well me really). Because now I could claim to be the first to have activated every SOTA in Wales (GW)! (With Jimmy 2nd, five minutes later). Of course my tongue is in my cheek; John GW4BVE was the first to activate all GW. But I'll take whatever spurious accolade I can - which could be temporary until if/when they discover another one!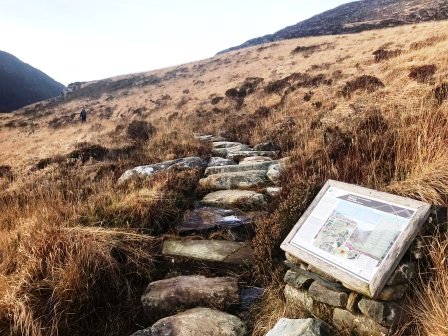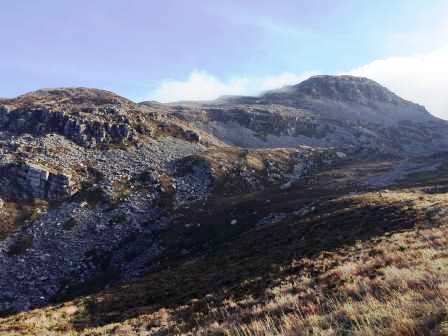 The route started from the end of the public road at SH684301. There is parking here for several cars. A very good driveable track continues a further mile or so without gates, but it is clearly signed as "no motor vehicles" at the car park. So that mile of easy, mainly flat road/track walking was the first part of our approach.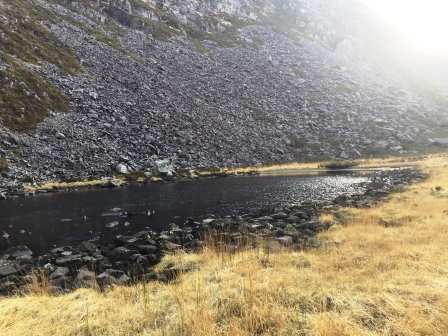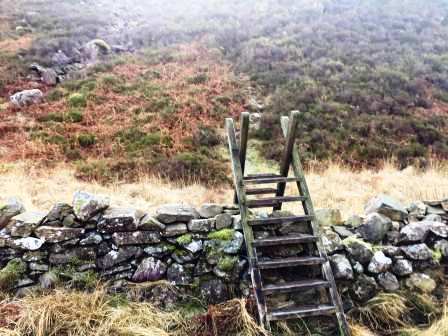 We left the track and continued onto a good gravel path. Through the next gate, this then became a stone path, but some things become a lot rougher underfoot. We missed a right fork to remain on better terrain and ended up scrambling though boulders down beside the wall. This was shortly after ignoring (deliberately) the left turn to ascend directly and steeply up the north ridge.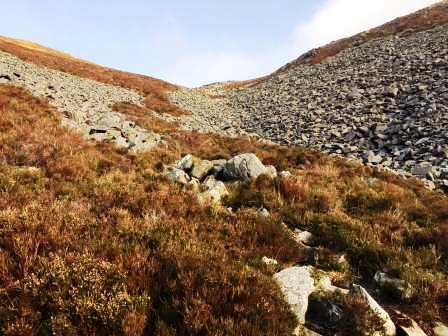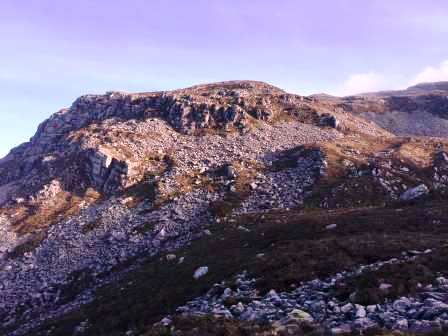 After rejoining the main path, we veered left to walk in a southerly direction below the western slopes of Rhinog Fach. Following some descent, we again missed a turning - this one to the left - and pressed straight on up a very steep slope. We soon saw the main path again and made a mental note to follow that on our descent later. There were no further navigational errors and we were soon ascending more steeply up a shallow gulley to pick up the north end of the summit ridge.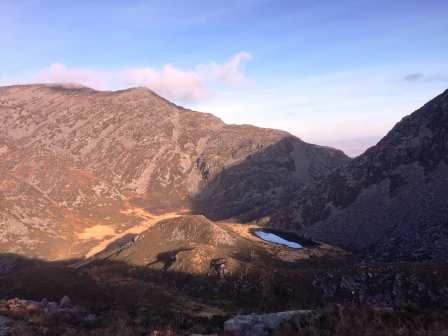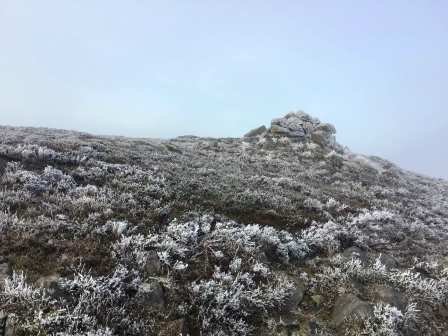 The terrain around us suddenly appeared more wintry, with ice encrusting the heather. From here it was a short and relatively easy progression to the summit cairn. The views in all directions were magnificent, and the weather was exactly as forecast - beautiful.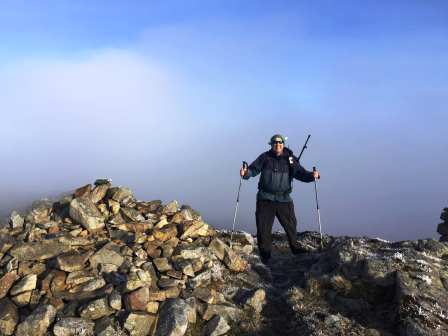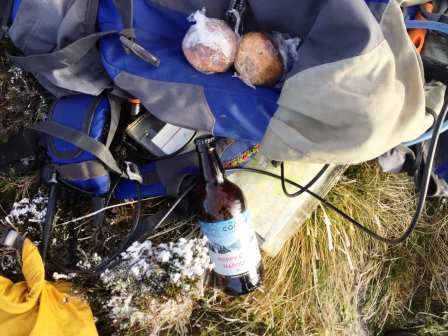 As has become customary for "special" activations (like region or association completions), we brought our own homemade Scotch eggs with us, plus a flask of soup (spicy chicken and pepper) and a celebratory bottle of local ale each. This was the seasonal "Hoppy Christmas" ale from Conway Brewery - excellent.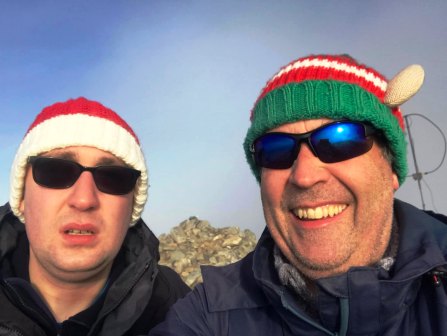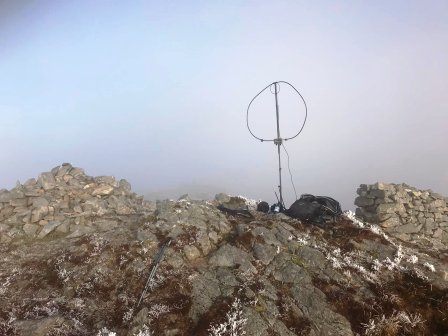 Jimmy set up his MFD for 2m, and I used the Alexloop. We both made plenty of contacts to qualify our activations, and included some summit-to-summit QSOs.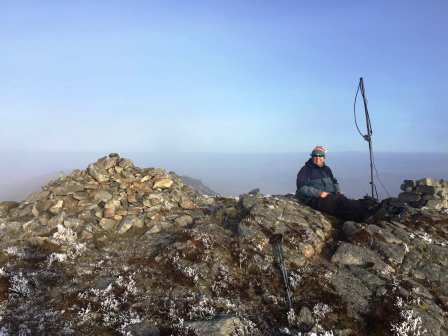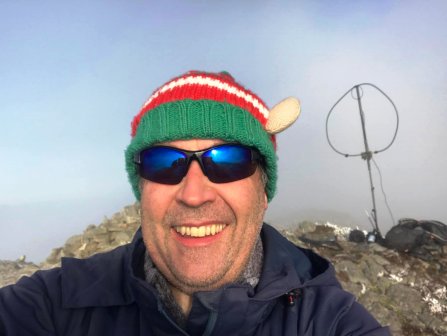 It was very pleasant on summit albeit very cold, and it was so tempting to linger longer. However, we had agreed that we needed to start winding down and packing up no later than 2pm in order to be down and past the trickier parts of the descent before running out of daylight.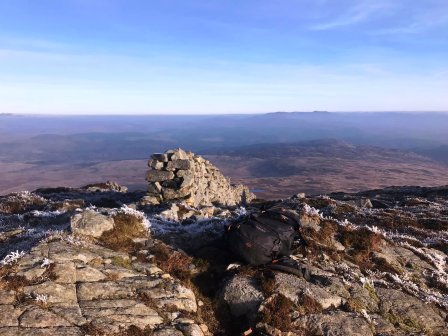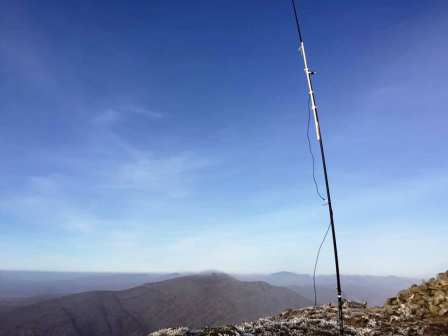 We knew that we would have to walk some portion of our return route in darkness, so we had our headtorches with us - but wanted to be on good easy paths by then if possible.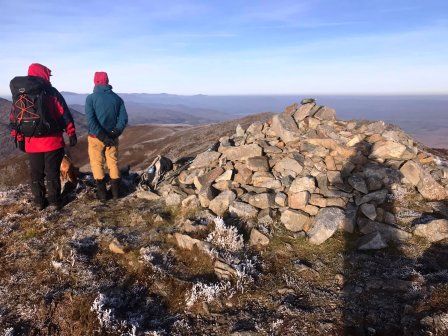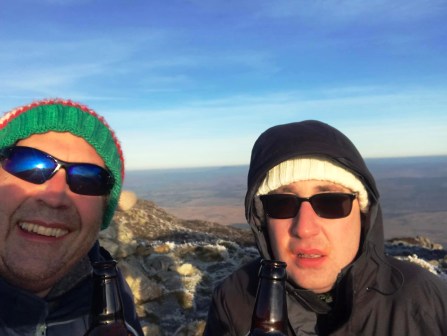 The timing was almost perfect. The headtorches were required as we reached the stone and gravel paths, and for the remainder of the walk along the good tracks. The next stop was Bala for a large fish, chips, mushy peas and curry sauce each, washed down with dandelion & burdock. I had to pull in for a timed 20 minute sleep in a lay-by on the way back. We got home just after 11pm. Super day's walking.
| | | | | | |
| --- | --- | --- | --- | --- | --- |
| Time | Callsign | Band | Mode | S2S | Op |
| 13:12 | GM4ZMK | 10MHz | CW | | MW1EYP/P |
| 13:12 | F4WBN | 10MHz | CW | | MW1EYP/P |
| 13:13 | ON7GO | 10MHz | CW | | MW1EYP/P |
| 13:14 | SA4BLM | 10MHz | CW | | MW1EYP/P |
| 13:15 | DK1HKU | 10MHz | CW | | MW1EYP/P |
| 13:16 | EA2DT | 10MHz | CW | | MW1EYP/P |
| 13:16 | UR5IRM | 10MHz | CW | | MW1EYP/P |
| 13:17 | SM5LNE | 10MHz | CW | | MW1EYP/P |
| 13:18 | GW4ZPL | 144MHz | FM | | MW0HGY/P |
| 13:18 | GW4XXF | 144MHz | FM | | MW0HGY/P |
| 13:20 | EI5IN | 144MHz | FM | | MW0HGY/P |
| 13:21 | 2W0IMX | 144MHz | FM | | MW0HGY/P |
| 13:22 | GW4VPX | 144MHz | FM | | MW0HGY/P |
| 13:22 | ON4APU | 10MHz | CW | | MW1EYP/P |
| 13:23 | MW0AEV | 144MHz | FM | | MW0HGY/P |
| 13:24 | MW0OFA | 144MHz | FM | | MW0HGY/P |
| 13:25 | M1FHM | 144MHz | FM | | MW0HGY/P |
| 13:28 | G0LGS | 144MHz | FM | | MW0HGY/P |
| 13:29 | GM1VLA | 144MHz | FM | | MW0HGY/P |
| 13:32 | F5LKW/P | 7MHz | CW | F/CR-243 | MW1EYP/P |
| 13:36 | GW8NZN/P | 144MHz | FM | GW/NW-054 | MW0HGY/P, MW1EYP/P |
| 13:41 | G4OBK | 7MHz | CW | | MW1EYP/P |
| 13:49 | HA5MA | 14MHz | CW | | MW1EYP/P |
| 13:51 | DL6GCA | 14MHz | CW | | MW1EYP/P |
| 13:52 | OH3GZ | 14MHz | CW | | MW1EYP/P |
| 14:04 | M5RJC/P | 144MHz | FM | G/WB-005 | MW0HGY/P, MW1EYP/P |
| 14:05 | EA1DHB | 14MHz | SSB | | MW1EYP/P |
| 14:06 | EA7GV | 14MHz | SSB | | MW1EYP/P |
| 14:06 | OE6GND | 14MHz | SSB | | MW1EYP/P |