Seatallan, G/LD-025 - 692m ASL - NY 344 115 - OS Explorer OL6 - 4 SOTA points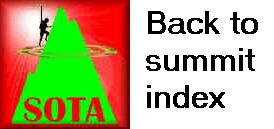 Thursday 26th July 2012 and a 5am get-up at EYP Towers. This was it. What we had been working towards for nearly seven years. A window of opportunity by the end of which Jimmy and I could claim to have activated every summit in the English SOTA association. We were both fairly snappy getting prepared and out of the house, so we were able to make good time up the M6. Taking the A590 to Newby Bridge, the bad news was that the previously used breakfast cafe was no more, as predicted by Jimmy. However, shortly after, we noticed that the Rusland Pool Hotel was offering breakfast to non-residents. In we went!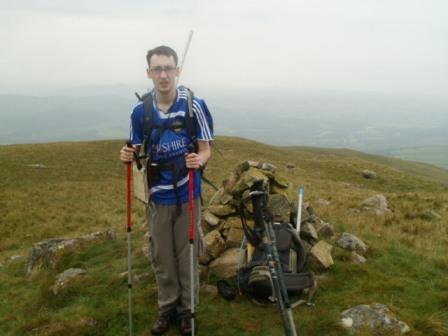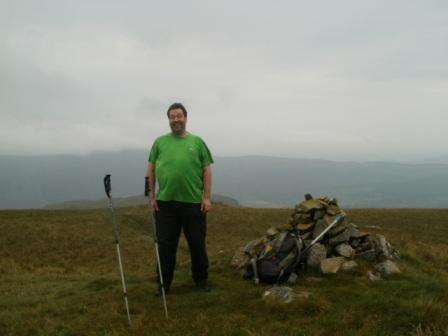 Following a fine feed and a splendid pot of tea, Jimmy was now in charge of directions and prompted me up into Eskdale. As we drew towards the Bower House Inn, I got the urge for a second pot of tea, so we refuelled here. But now it really was SOTA time. I parked in a wide double farm entrance at NY129054, underneath the Wainwright summit of Buckbarrow, which we noted as a possibility for later. But our target right now was Seatallan G/LD-025 (WOTA LDW-093). We walked a little back down the road, and up the track to Windsor Farm from NY127055. Soon, Jimmy had picked out the very vague path directly north up the hillside, so the proper climbing began. This was a bit of a slog until we reached the cairn at Cat Bields where we paused for a rest and an energy bar.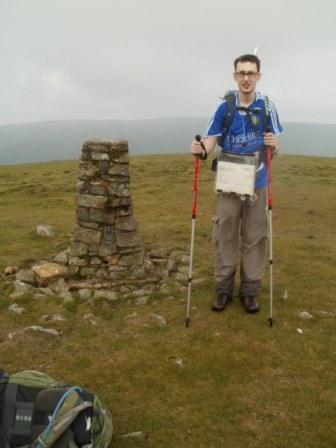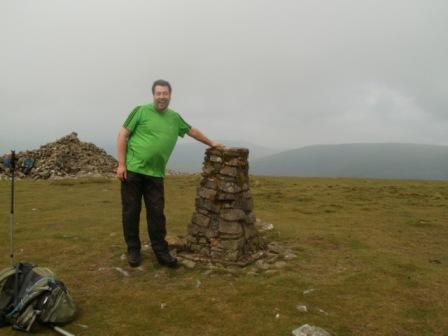 There remained 1.5km to go and nearly 200m of ascent, but the going was now much easier, and the rate of progress to the summit was good. This was a very quiet fell, but three other people were noted on summit during the time we were there. Jimmy, working as 2O0EYP/P made 15 QSOs on 2m FM, attracting both SOTA and WOTA chasers. On 20m CW, I worked SOTA and WFF chasers to the tune of 28 contacts as MO1EYP/P, including two each into USA and Canada. Lunch was taken, and soup of the day was mulligatawny.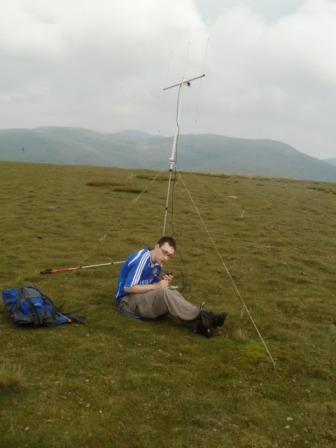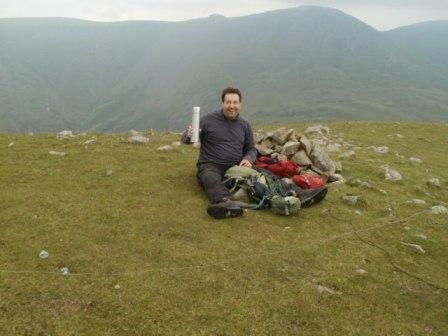 After packing up, we first headed back to Cat Bields, which was our cue to head over to Glade How. This was not a Wainwright, nor were any of the other very nearby cairned summits. However, we were heading for Buckbarrow LDW-197, lower than all its neighbouring tops but selected by Wainwright due to its spectacular view over Wast Water. Jimmy and I both made several contacts on 2m FM with keen WOTA chasers.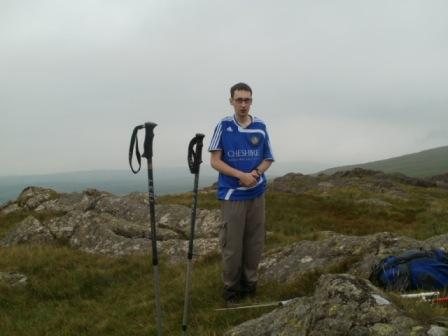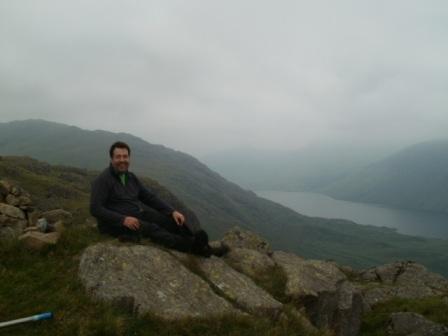 Jimmy reported that Derek 2E0MIX had assured him that a direct unsteep unexposed route existed from Buckbarrow to our parking spot. We placed our faith in this, and were rewarded with a straightforward descent. We had made good time and were now in a position to get to Ennerdale YHA in plenty of time to book in, order meals, make beds and shower. A bonus was that we managed to get bottom bunks - the reason I always try to be at youth hostels by 5pm!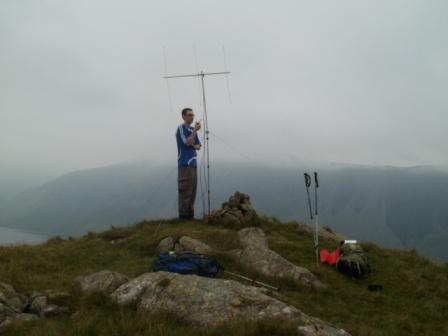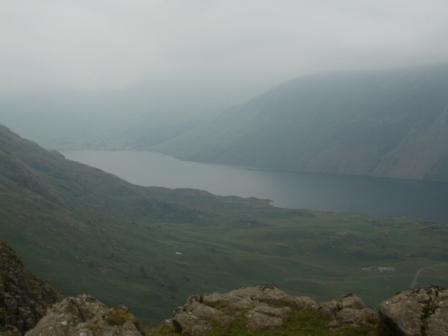 Dinner was vegetable soup, cottage pie and apple crumble & custard. It was all excellent, as were the Jennings Sneck Lifter and Cumberland ales that accompanied it. We got chatting a 70 year old chap who was a keen sunset photographer. He explained that he had taken up youth hostelling to fill his time after his wife passed away. The warden Sue was very friendly and accommodating, as well as being a great cook! It was to prove the start of not just four days of great walking, but three nights of great hostelling. Final preparations were made for the following day's route to Black Sail YHA via High Stile G/LD-012.
| | | | |
| --- | --- | --- | --- |
| GW4ZPL | 2m | FM | J |
| G4RQJ | 2m | FM | J |
| MO0XSD | 2m | FM | J |
| G4NGV/M | 2m | FM | J |
| GW0DXO/P | 2m | FM | J |
| G4ZRP | 2m | FM | J |
| GO6ODU | 2m | FM | J |
| GW8NZN/P on Tal y Fan NW-040 | 2m | FM | J |
| G4UXH | 2m | FM | J |
| 2E0MIX | 2m | FM | J |
| SM7GUY | 20m | CW | T |
| G0TDM | 20m | CW | T |
| MW0IML/P | 2m | FM | J |
| VE2JCW | 20m | CW | T |
| HB9AGH | 20m | CW | T |
| M6ANX | 2m | FM | J |
| EA1DFP | 20m | CW | T |
| OE7PHI | 20m | CW | T |
| M0DNW | 2m | FM | J |
| M0NST | 2m | FM | J |
| OK1DVM | 20m | CW | T |
| M6AUE | 2m | FM | J |
| DL1FU | 20m | CW | T |
| HB9MKV | 20m | CW | T |
| CT2IWW | 20m | CW | T |
| OM7DX | 20m | CW | T |
| I5ECW | 20m | CW | T |
| N4EX | 20m | CW | T |
| DL8UVG | 20m | CW | T |
| DL1DVE | 20m | CW | T |
| LA4XX | 20m | CW | T |
| IK3GER | 20m | CW | T |
| F8AAB | 20m | CW | T |
| DJ5AV | 20m | CW | T |
| E74MM | 20m | CW | T |
| DL3HXX | 20m | CW | T |
| DF5WA | 20m | CW | T |
| DL2DXA | 20m | CW | T |
| LA1ENA | 20m | CW | T |
| OM1AX | 20m | CW | T |
| YU7BCP | 20m | CW | T |
| HB9CGA | 20m | CW | T |
| OH2EV | 20m | CW | T |