It was a fairly late start after shopping for sunglasses (I'd already lost those I had in Lanzarote) and a 20-32 battery (which I thought was the cause of erratic behaviour from my Palm Cube - but seemed it wasn't). It was already the middle of the day when we parked just ahead of the Cat & Fiddle at the start of the main track, and the sun was a demon. It wasn't quite afternoon, nor indeed the last day of June though.
Unsurprisingly, the route to and from Shining Tor, and indeed the summit itself, were pretty busy with plenty of sensible people taking advantage of the most untraditional British bank holiday weather. Jimmy M0HGY used his new clips (found and ordered from some online plumbing supplies merchant) to attach his MFD to his SOTA Pole, and these worked really well - and importantly removed any risk of mangling the elements inside the MFD! He had a busy session on 2m FM, netting 25 QSOs.
It was the good old 20m vertical with elevated groundplane for me, which got me some QSOs, including S2S, but fairly slow going on a fairly dead band. I finished with a spot of 2m C4FM Fusion, connecting my Yaesu FT-70D to Jimmy's MFD. Lunch was Heinz Chicken Noodle soup from the flask, which was still most enjoyable in weather more traditionally associated with cold beer and ice cream. Next - on to Gun G/SP-013 - where else?
| | | | | | |
| --- | --- | --- | --- | --- | --- |
| Time | Call | Band | Mode | S2S | Op |
| 12:12z | 2E0LKC | 144MHz | FM | | M0HGY/P |
| 12:13z | 2E0LMD | 144MHz | FM | | M0HGY/P |
| 12:14z | M1MLM | 144MHz | FM | | M0HGY/P |
| 12:15z | 2E0PKS | 144MHz | FM | | M0HGY/P |
| 12:17z | MW0ISC | 144MHz | FM | | M0HGY/P |
| 12:19z | GB5RSR | 144MHz | FM | | M0HGY/P |
| 12:20z | M5AGI | 144MHz | FM | | M0HGY/P |
| 12:23z | M0NWT/P | 144MHz | FM | | M0HGY/P |
| 12:24z | K4DY | 14MHz | CW | | M1EYP/P |
| 12:24z | MW0TTK | 144MHz | FM | | M0HGY/P |
| 12:25z | G1UUO/P | 144MHz | FM | G/WB-003 | M0HGY/P |
| 12:27z | M6NIW/M | 144MHz | FM | | M0HGY/P |
| 12:29z | N1GB | 14MHz | CW | | M1EYP/P |
| 12:29z | G7SKR | 144MHz | FM | | M0HGY/P |
| 12:30z | HB9BIN/P | 14MHz | CW | HB/BE-102 | M1EYP/P |
| 12:30z | M6NUZ | 144MHz | FM | | M0HGY/P |
| 12:31z | SA4BLM | 14MHz | CW | | M1EYP/P |
| 12:32z | G0WGL | 144MHz | FM | | M0HGY/P |
| 12:32z | G0IBD | 144MHz | FM | | M0HGY/P |
| 12:33z | N4EX | 14MHz | CW | | M1EYP/P |
| 12:34z | IK2LEY | 14MHz | CW | | M1EYP/P |
| 12:40z | MW0XAD | 144MHz | FM | | M0HGY/P |
| 12:41z | OK/M0PYG/P | 14MHz | SSB | OK/KR-060 | M1EYP/P |
| 12:42z | M1VIP/M | 144MHz | FM | | M0HGY/P |
| 12:44z | M0OGG | 144MHz | FM | | M0HGY/P |
| 12:45z | S52AU/P | 14MHz | CW | S5/BI-023 | M1EYP/P |
| 12:46z | 2E0IVM/P | 144MHz | FM | | M0HGY/P |
| 12:51z | GW3ATZ | 144MHz | FM | | M0HGY/P |
| 12:53z | M6URD | 144MHz | FM | | M0HGY/P |
| 12:56z | M0RNW | 144MHz | FM | | M0HGY/P |
| 12:57z | G0RXA | 144MHz | FM | | M0HGY/P |
| 12:57z | G4PGJ | 144MHz | FM | | M0HGY/P |
| 12:58z | G0HRT | 144MHz | FM | | M0HGY/P |
| 13:06z | G0MIT | 144MHz | C4FM | | M1EYP/P |
| 13:09z | G6GVI | 144MHz | C4FM | | M1EYP/P |
I had a choice. Either go and trudge up a hill in persistent drizzle and mist, or stay in to watch the Eurovision Song Contest on television. Tough decision. Now where's my coat and boots…?
I started the walk about 8.50pm local BST, and reached the summit about 9.25pm. I managed to set up the MFD on the SOTA Pole in the last embers of daylight, but then needed my headtorch while connecting the feeder to the FT70D. I also then needed my bothy bag as the fine drizzle intensified. I connected into SOTA-LINK via WIRES-X on the Shrewsbury node MB6SY, but no-one else was there. This was not the case on C4FM simplex on 144.6125MHz, where my first four QSOs were all made using 2m Fusion.
This was supplemented by eleven contacts on 2m analogue FM, making 15 for the activation in total. The rain persisted throughout the packaway and descent - but it was still better than watching Eurovision!
| | | | |
| --- | --- | --- | --- |
| Time | Call | Band | Mode |
| 20:43z | G8HUA | 144MHz | FM |
| 20:50z | G1HSO | 144MHz | FM |
| 20:59z | M0ORA | 144MHz | FM |
| 21:08z | 2E0LKM | 144MHz | FM |
| 21:20z | M6PGO | 144MHz | FM |
| 21:20z | M6AIF | 144MHz | FM |
| 21:21z | 2E0IXM | 144MHz | FM |
| 21:22z | 2E0MVH | 144MHz | FM |
| 21:23z | G0FVV | 144MHz | FM |
| 21:30z | G1ZIM | 144MHz | FM |
| 21:35z | 2E0LKC | 144MHz | FM |
| 21:36z | 2E0LMD | 144MHz | FM |
| 21:44z | G3ZPU/P | 144MHz | FM |
| 21:47z | 2E1HXT | 144MHz | FM |
| 21:49z | GB2RM | 144MHz | FM |
Shining Tor G/SP-004, Gun G/SP-013 and The Cloud G/SP-015 all activated in a single circular walk from my home QTH in Macclesfield.

The three summits all activated on the same day - 14th August 2018 - with no vehicle support.

Total of 71km walked - 91,000 steps.

Walk completed - home QTH to home QTH, via 3 SOTA summits (5 activations), 2 overnight wild-camps and 3 pub stops - inside 48 hours.

The traverse from Shining Tor G/SP-004 to Gun G/SP-013 is a classic walk.

A full charge on my Yaesu FT70D is (just) enough for five activations.

A full charge on my Petzl Activ headtorch is plenty enough for two nights of backpacking.

A full charge on my Samsung S3 smartphone is wholly insufficient for 48 hours away from home!
And now, the news in detail:
Shining Tor G/SP-004, Gun G/SP-013 and The Cloud G/SP-015 are three of the four most activated SOTA summits in the world. They also happen to be my three local summits to me here in Macclesfield. "Treacle Town", "Silk Town", or plain old "Macc" also has a decent claim to being the centre of the SOTA universe. Aside from being in the vicinity of these three hugely popular summits, it is the home of one of SOTA's founders, two former and one current MT, and the G Association Manager. Since acquiring a decent-enough backpacking tent (Karrimor Ultralite) a few years ago, I kept wondering about an ambitious attempt to activate these three local summits, without use of a vehicle. The idea being to start, and finish at my home QTH on the west side of Macclesfield (near Broken Cross), visit and activate each summit, and wild-camp as necessary.
Monday 13th August 2018 - Shining Tor G/SP-004
I finally got around to putting the plan into action on a Monday afternoon, with a fairly sudden decision to go for it, secure the domestic pass-out and prepare kit. As such, I was a little later setting off than I would have preferred - 6.30pm - but this at least allowed me to enjoy dinner with the family first. The initial walk was down Merebrook Road (where I live) and onto Chester Road to walk into town. Cumberland Street, Hibel Road and onto Hurdsfield Road accounted for the first couple of miles of my trek, and here I went into the Co-op to get some provisions. In the reduced to clear section, everything was marked down to 10% of original price. I was able to get a chicken hoisin noodle box, carrot sticks with humous, sushi and egg butties - for a total price of 74p. I loaded this into the rucksack and resumed my walk up Hurdsfield Road, into Higher Hurdsfield and then Rainow.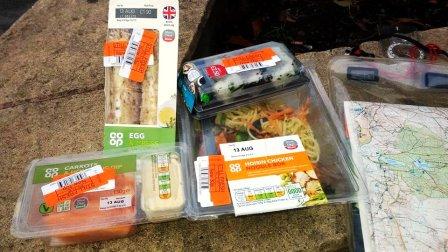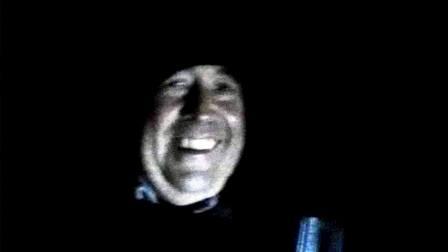 On Tower Hill in Rainow, I turned right on the Gritstone Trail and walked up to the dam at Lamaload Reservoir. Once at the top of the dam, I continued around the back of the wood, and onto a short section of country lane. It was now getting dim, and darkness would not be long. I was mindful that my headtorch needed to last for two nights out, so I switched it onto the lowest setting (I normally use it on the middle setting). I reached the sign saying "Footpath to Burbage via Shining Tor" and struck out again into the moorland. The initial section was easy enough, as the path was clearly defined and followed the edge of a small forested area. After that though, navigation became a lot more challenging. It was now dark, very foggy - 2m visibility in all directions, and the path on the ground was very indistinct.
I concentrated hard on following what appeared to be a very faint line on the ground, while trying to keep the pace up - I wanted to be on summit in time to activate in the current UTC day, and establish camp as soon as possible. I'd only done this route once before, and that was as a descent - in broad daylight and excellent visibility. This couldn't be more different. It was pretty unnerving when the terrain seemed to flatten out, and then gently descend for what seemed like a long time. The path on the ground still seemed to be there though - at times - and the compass was indicating that the direction was correct - although there was no way whatsoever of using it to pinpoint my location. I did not want to consult GPS on my phone as I was keeping it switched off most of the time, trying to conserve its charge for photos.
You can only imagine how delighted I was when the path started to ascend, with the wind picking up accordingly. I don't think I've ever been so pleased to be climbing a steep hill! I must have been euphoric, because I remember this section as being quite a lengthy and relentless slope, but I was soon on the paved section on the ridge to the summit, and it came as a (very welcome) surprise to me. Seemingly seconds later, there was the trig point on the other side of the wall, and the famous wooden bench in the wall corner. Again, this came quicker than I was expecting - though I certainly wasn't complaining. Good grief, I'd just walked from home to Shining Tor summit - in an evening! According to my Fitbit watch, I had covered 18,000 steps and 14km.
I decided to activate first, and then pitch the tent afterwards. The hour was late, but activity was good. Between 2215 and 2227 UTC, I made 7 QSOs on 2m FM with the handheld and rubber duck. (I'd decided to keep the radio side of things as lightweight as possible). Next job was to sort my accommodation for the night. I dropped down the path in the Cat & Fiddle direction, checking areas either side for suitability. Careful prodding with the trekking poles was necessary to identify deep bogs, of which there were several! I found a patch of fairly level grass to the side of the path, just about big enough, and pitched the tent there. It would have been still within the AZ, though I didn't do any operating from that position.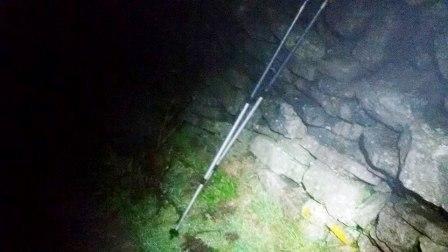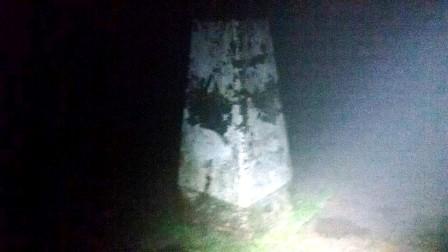 After setting out my rollmat and sleeping bag, I was pretty hungry so went to finish my supper. To my horror, I found the that chicken hoisin noodle box had burst, with the contents all over the bottom of my rucksack. It wasn't going to waste though - I carefully used the supplied plastic fork to eat the good bits not in contact with the dirty wet panels of the rucksack. Well I tried - I did experience a few "gritty" bits in my mouth - and I hoped to be feeling well in the morning, otherwise it would be "Game Over". I ate the rest of the items from the Co-op, except the carrot sticks with humous which I saved for breakfast, together with same Belvita breakfast biscuits I'd brought from home. I didn't manage to get off to sleep too well. I was reasonably sheltered from the westerly wind and comfortable on a very grassy area. I reckon I nodded off around 2am.
| | | | |
| --- | --- | --- | --- |
| Time | Call | Band | Mode |
| 22:15z | 2W0JYN | 144MHz | FM |
| 22:18z | M0JDK | 144MHz | FM |
| 22:20z | MW0ISC | 144MHz | FM |
| 22:22z | MW6ISV | 144MHz | FM |
| 22:23z | G4TGQ | 144MHz | FM |
| 22:25z | MW0UPH/M | 144MHz | FM |
| 22:27z | MW6SHJ | 144MHz | FM |
Tuesday 14th August 2018 - Shining Tor G/SP-004
At 5.30am I was awake. It was just getting light. 3.5 hours sleep is 50% of my usual quota, but I decided to take the positive view that in backpacking terms, 3.5 hours was still "money in the bank", so to speak. What I did notice, to my horror, was that all my clothes were wet. Most of them I had packed into a large drybag and used as a pillow, with other items left out draped over my rucksack, or hanging from a clip in my tent, for more of an airing. Anyway, the stuff in the drybag fared slightly better overnight, and was merely unpleasantly damp in the morning. The stuff left out for airing was unpleasantly wet. The good news was that I didn't have a tummy ache from the noodle disaster!
What to do then? Well, I noticed that inside my sleeping bag, I was feeling very pleasantly warm and dry. So I chucked all my damp and wet clothes inside of the sleeping bag with me, jiggled about a bit and hoped that my body heat might do the trick. This seemed to help and take the edge off the dampness, though it also took the edge off my comfort as one can imagine! After ten minutes of this, I decided to put most of the clothes on, and continue lying in the sleeping bag. Another ten minutes later, things were feeling bearable. Something in my instinctive plan had seemed to work!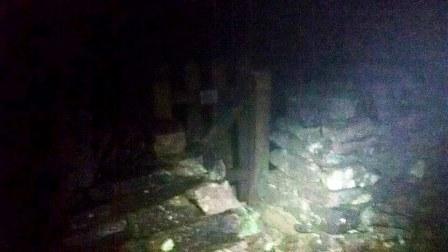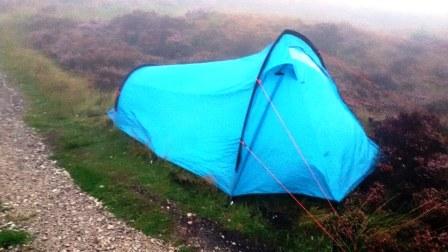 I had some breakfast then put on my boots and coat, grabbed my handheld, pencil and notepad, and wandered back up to the summit. I called CQ SOTA at 0456z, and amazingly, I'd got four contacts by 0504z! How cool is that? I returned to pack up the tent, and set off down to the Cat & Fiddle on the very familiar route. I was hoping to see a "reopening soon" sign at the pub, but alas, no joy.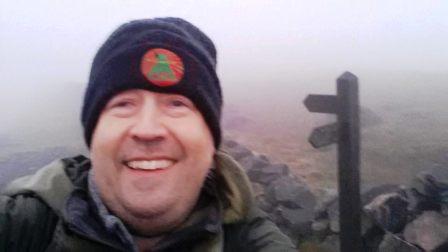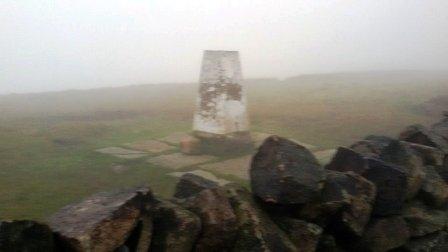 I crossed over the A537 Buxton to Macclesfield road and continued over the moor. I had never walked this path before. It was nothing spectacular, but a good path over moorland, and some very sleepy grouse that only pressed the "ejector seat button" from their heather when I was very close! As I descended towards the A54, I could see several portacabins, diggers, dumper trucks, railings, workmen on radios, workmen with surveying equipment, workmen with flasks etc. Turned out this Buxton to Congleton road was closed due to subsidence, and this was the work to fix it. Not only the road was closed, but also the entire length of FP21 which starts and finishes on the A54 and is just a few hundred yards in length. Of more concern was the notice that the first 30 yards of FP3 was closed - between the road, and where it crosses FP21. I needed that to get to where I was going - but I could see that in reality, on the ground, only the southern half of FP21 was blocked with barriers. I asked one of the workmen if it was OK for me to enter FP3 and continue along it - and he said that was fine - it was just the barriered-off section off FP21 directly beneath the subsidence that was out-of-bounds.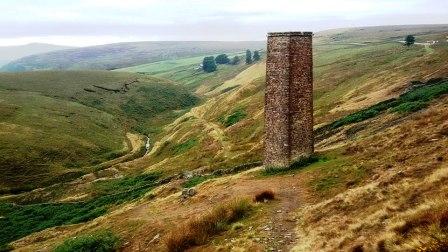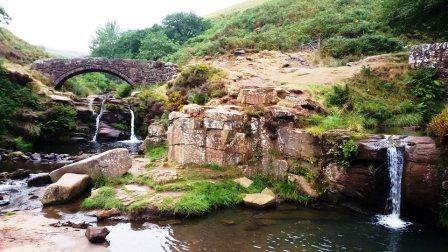 This was a super path, curling around through a narrow valley, and I really enjoyed it. This eventually reached Three Shires Head, so called because it is the point at which Cheshire, Derbyshire and Staffordshire meet. To my shame, I had never been here before, but it is such a beautiful spot, and great walk, that I'd be back soon enough. I was getting a little concerned that I was out of food, and there seemed to be little prospect of shops or pubs en route! The next settlement to pass through would be Gradbach though, and I knew there was a youth hostel there. I had my membership card on me, so perhaps they would sell me some chocolate and crisps from reception?
Turned out that this had not been a YHA for a number of years. However, it was now Gradbach Mill, a restaurant, cafe and accommodation provider. It was now 10am, but it didn't open until 11am. I chatted to the very pleasant staff present, and they kindly said they'd open the cafe half-an-hour early for me at 10.30am. That was fine, I was ready for a break. When the cafe did open, I ordered a Cumberland sausage and cheese baguette, and a bottle of Wincle Rambler ale! Yes, at 10.30am. And it went down an absolute treat. And possibly went straight to my head, for the next part of my walking day, as I tried to continue to Gun G/SP-013 was disastrous!
| | | | |
| --- | --- | --- | --- |
| Time | Call | Band | Mode |
| 04:56z | G0OHY | 144MHz | FM |
| 04:57z | 2E0KHI | 144MHz | FM |
| 05:00z | 2E0YJL/M | 144MHz | FM |
| 05:04z | G4UCT | 144MHz | FM |

Tuesday 11th September 2018 - Shining Tor G/SP-004
No work today, but at least my missing energy was back. So after dropping Liam off at work, I continued on up to the Cat & Fiddle. It looked for all the world like I was in for a soaking, but the dense fog quickly cleared as I started walking. It stayed dry, and the sun kept threatening to make an appearance. I made a last minute decision to leave the rucksack and HF gear in the car - this was due to the strong blustery wind, against which I didn't fancy the chances of my GP antenna up on the summit. So a lightweight walk it was, with just the handheld and logbook. Four contacts were made on the summit, all on 2m FM before I drove across to Gun G/SP-013.
| | | | |
| --- | --- | --- | --- |
| Time | Call | Band | Mode |
| 10:35z | M0NZO | 144MHz | FM |
| 10:43z | G0GWI | 144MHz | FM |
| 10:53z | 2E0LKC | 144MHz | FM |
| 10:56z | G0CER | 144MHz | FM |

Friday 28th September 2018 - Shining Tor G/SP-004, Gun G/SP-013 & The Cloud G/SP-015
No gig - day off. I would be back on the road the next day. I really fancied the exercise more than anything today, so the radio took a low priority. Low rarely gets as far down as zero though with me, and it didn't on this day. The handheld was carried - and used - on all three hills. No takers at all on 2m C4FM (Fusion), but 4, 5 and 4 analogue FM contacts respectively on each summit. Thanks to Anne 2E0LMD, Pete 2E0LKC and Greg M0NZO who all managed to work me on all three hills. Anyway, without the messing around with things like rucksacks, drinks, soup, 817s, SOTA Poles, maps, antennas etc etc, it took me exactly four hours from leaving the house to returning back home, and activating the three local SOTAs in between. It could easily be done faster - I stopped for several natters with other walkers, and wasted some time trying in vain to work on digital voice. Also, interestingly, the three hills clocked up slightly over my daily target of 10,000 steps, according to my Fitbit watch. Home, and steak for tea. Get in!
| | | | |
| --- | --- | --- | --- |
| Time | Call | Band | Mode |
| 14:07z | 2E0LKC | 144MHz | FM |
| 14:07z | 2E0LMD | 144MHz | FM |
| 14:08z | M0NZO | 144MHz | FM |
| 14:12z | M3PQX | 144MHz | FM |

Thursday 18th October 2018 - Shining Tor G/SP-004
Gig: Liam Read
Venue: Swan With Two Necks, Macclesfield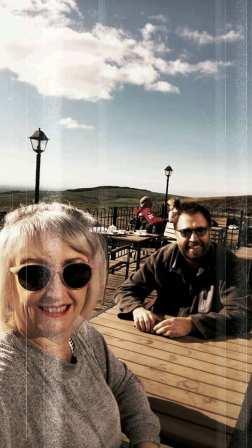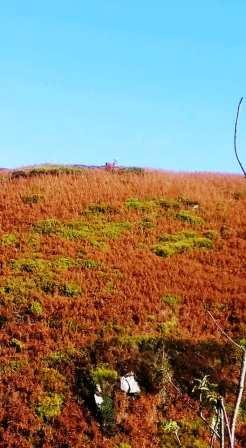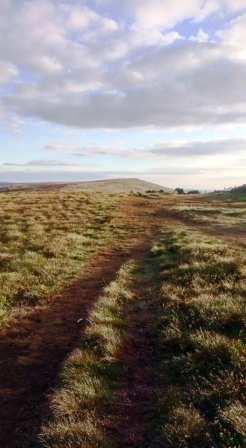 OK, this isn't even a gig really. It's karaoke on a Thursday night, Liam wants to go, and I said I'd go with him. I'm not singing myself though, and the world will be a much better place for that! It was an absolute beauty of a day here in East Cheshire. Marianne and I both fancied going out for a decent walk, and I suggested a circular taking in Shining Tor, which Marianne liked the sound of too. Our first port of call was the Peak View Tea Rooms on the A537, just before the usual parking spot for Shining Tor. We both enjoyed the "Special Cream Tea" - thick cut ham sandwiches with side salad, two homemade fruited scones each with butter, jam and clotted cream, and a big cup of coffee.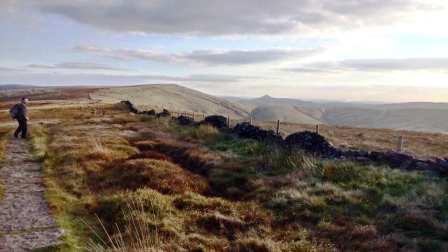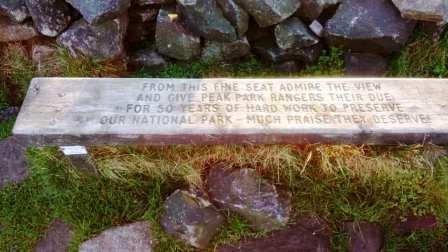 We noticed the usual parking spot was pretty much taken up by an HGV with long container-trailer, so we continued up the road and parked opposite the still-closed Cat & Fiddle pub. From there we walked East down the road to Derbyshire Bridge at the northern end of the Goyt Valley road. We now walked down through the beautiful Goyt Valley, even spotting several deer on the hillside to our right. When we got to the main car parking area, we had the option to turn left and walk up Stakeside, but I've always found that to be a bit of a demoralising slog, so we continued the long way round the roads, all the way round to Pym Chair. From here, we walked along the ridge to Shining Tor summit, where naturally we paused for a SOTA activation.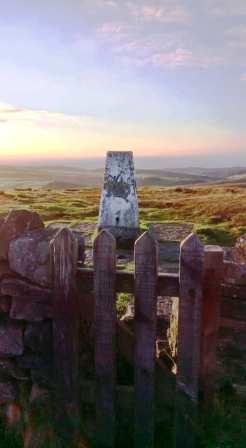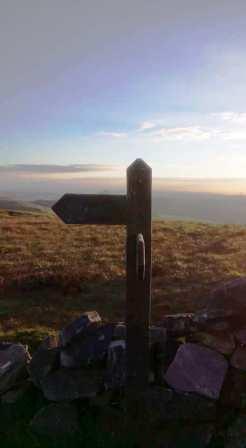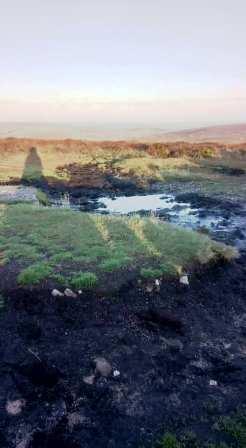 I worked several stations on 2m FM with the FT70D handheld while Marianne rested on the bench and took some photographs. As we completed the circuit to the Cat & Fiddle I pointed out to my wife the spot where I'd wild-camped a few weeks earlier on my 71km pedestrian circuit of my three local summits. "You must be mad" she exclaimed, "You could have been stabbed by a madman". I respectfully suggested that there was statistically more chance of that happening shopping in a town centre on a Saturday afternoon. Oh the delightful conversations I enjoy with my XYL…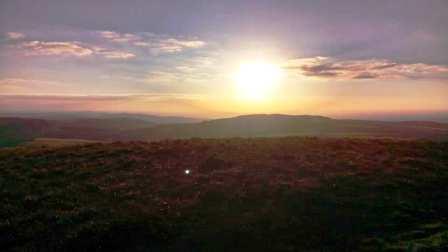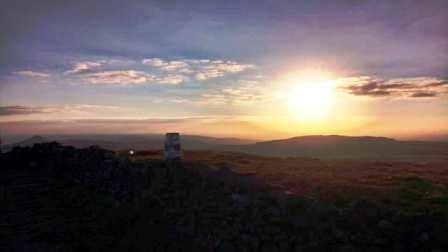 We completed the circuit just as the sun was setting over the Cheshire Plain. Marianne videoed this on her smartphone. My Fitbit watch recorded that I had done 20,000 steps and 16km of walking. A cracking circuit and a lovely day's walking. But now it was time for the unrivalled joy that is karaoke…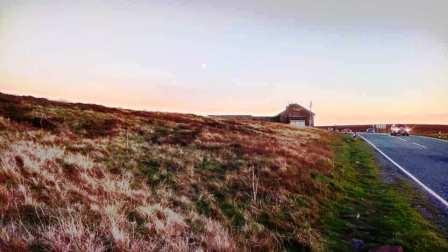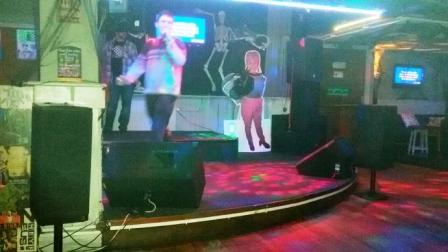 | | | | |
| --- | --- | --- | --- |
| Time | Call | Band | Mode |
| 16:25z | M0NZO | 144MHz | FM |
| 16:25z | 2E0LKC | 144MHz | FM |
| 16:26z | 2E0EZT | 144MHz | FM |
| 16:27z | 2W0JYN | 144MHz | FM |
| 16:29z | M0NNH | 144MHz | FM |
| 16:30z | MW6SHJ | 144MHz | FM |

Saturday 20th October 2018 - Shining Tor G/SP-004
Jimmy M0HGY writes:
This was a very rare SOTA activation by myself without my dad Tom M1EYP and only the 3rd time for this to happen, the first time in over 8 and a half years since the last time this happened and my 3rd ever activation report. It was unusually a mild and sunny day for this time of year and my mum Marianne fancied some lunch at the Peak View Tearooms and a walk up Shining Tor G/SP-004, so me, my mum and my brother Liam decided to do this.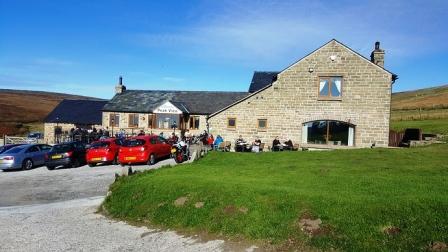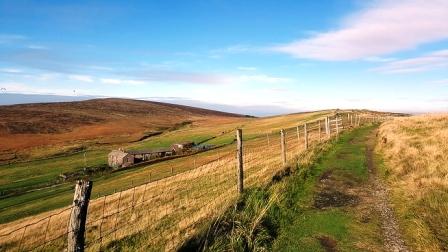 As I already activated and qualified this summit earlier this year and knowing that this is a good VHF summit and with it being a family walk, I just took the hand held and rubber duck and didn't even bother taking the rucksack with me. We were going to have lunch at the Peak View Tearooms first and then walk up Shining Tor G/SP-004. However when we got to these tearooms, it was busy with an hour's wait for food with only sandwiches available.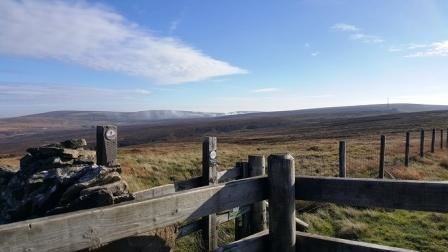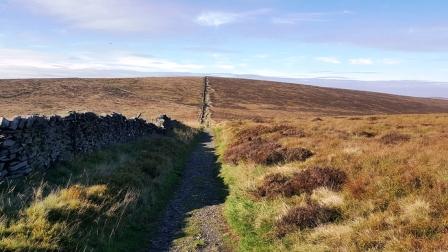 As my brother didn't fancy a sandwich, we decided to reserve a table for an hour later and walk up Shining Tor G/SP-004 in the meantime. We also decided to gamble on leaving the car at the tearooms, as we would be back eating there later it would be unlikely they would put a no parking notice on the car and all was OK when we returned later. While ascending I noticed some smoke in The Cat & Fiddle direction and wondered if it was a moorland fire or just peat burning.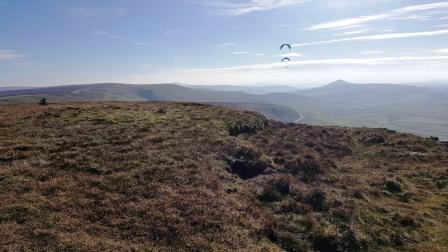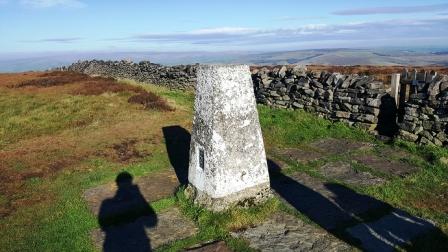 Arrived at the summit and noticed there were 3 hang gliders on there and we all noticed this while driving towards to parking spot as well. I noticed Mike 2E0YYY was spotted earlier on SOTAwatch for Shining Tor G/SP-004 for the UK/EU to VK/ZL S2S event and wondered if he would still be there when I arrived at the summit. I didn't see him and assumed he had already descended earlier.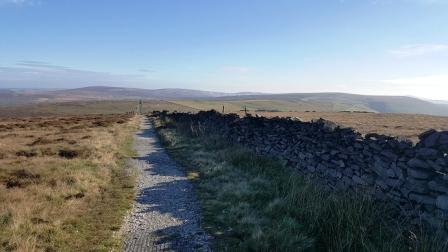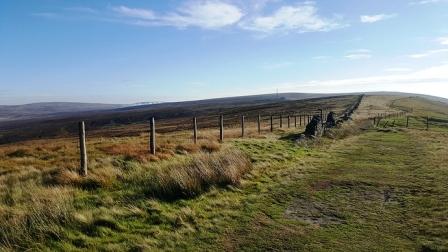 I got 7 QSOs on the handheld and rubber duck including a summit to summit with Simon GW4TJC/P on Manod Mawr GW/NW-035 and a JOTA station GB0WHT who put 4 of his scouts on the radio to pass a greetings message to me, from what I remember one of them needed to work one more radio amateur in order to get the badge and I was happy to be the one in order for this to happen. During my activation, my mum and brother decided to descend in order to get to our booked table at Peak View Tearooms at the time we booked it for. I stayed on the summit to put out a few more calls and said to my mum and my brother that I would catch them up on the descent. 3 of my 7 QSOs were after my mum and my brother had descended, but couldn't hang about on the summit for much longer. There was loads of activity on 2m fm which proves the rumours of not much activity levels on 2m fm in recent years to be false.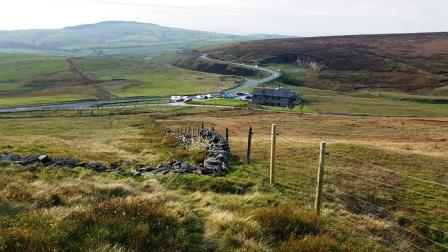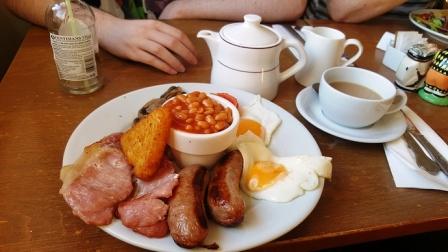 Sorry if there was anyone listening out for me and wanting to work me, but couldn't due to me going QRT. I started making my descent to the Peak View Tearooms. I never did manage to catch up with my mum and my brother, but arrived at the tearooms only 5 minutes after they did. I didn't eat anything at all before a late lunch at the Peak View Tearooms, so the All Day Breakfast there and pot of tea went down a treat. Thank you to the stations that worked me - Jimmy M0HGY
| | | | | |
| --- | --- | --- | --- | --- |
| Time | Call | Band | Mode | S2S |
| 13:53z | GW4TJC/P | 144MHz | FM | GW/NW-035 |
| 13:54z | 2E0VGF/M | 144MHz | FM | |
| 13:56z | 2E0IXM | 144MHz | FM | |
| 13:58z | GB0WHT | 144MHz | FM | |
| 14:05z | 2E0LKC | 144MHz | FM | |
| 14:06z | 2E0LMD | 144MHz | FM | |
| 14:11z | G8ALB | 144MHz | FM | |

Friday 30th November 2018 - Shining Tor G/SP-004
Gig: Ragdolls
Venue: Pastures Lodge, Mexborough
A clear, bright and sunny lunchtime, but with a bitter windchill. It was an enjoyable walk - once the padded gloves were deployed - and several other walkers were on the hill. Only really time for a quick 2m handheld activation, not that I would have wanted to set up any antenna on a SOTA Pole in that wind anyway. Six contacts made, five on FM and one on C4FM. Nice to get G3CWI from his motorhome in Taddington, a village that I would coincidentally drive through later on the way to work. Driving from one side of Chesterfield to the other was tedious and time-consuming, so it was a good job I didn't hang around on the summit. Next it was time for an evening of the music of Jersey Boys / Frankie Valli & Four Seasons.
| | | | |
| --- | --- | --- | --- |
| Time | Call | Band | Mode |
| 14:00z | G3CWI/P | 144MHz | FM |
| 14:02z | G3CWI/P | 144MHz | C4FM |
| 14:05z | 2E0IXM/M | 144MHz | FM |
| 14:06z | 2E0LKC | 144MHz | FM |
| 14:07z | 2E0LMD | 144MHz | FM |
| 14:08z | G4XKC/M | 144MHz | FM |