Slieve Gullion, GI/CA-001 - 573m ASL - J 024 203 - OSNI Discoverer 29 - 4 SOTA points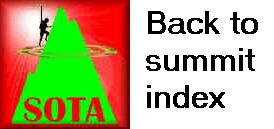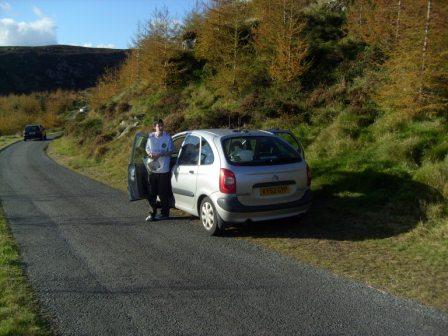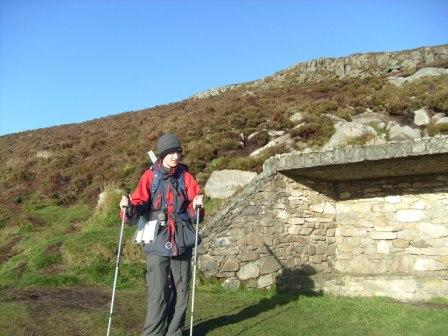 After long deliberations and lots of net-time looking for a favourable end-of-season package deal to Majorca, we decided instead to go over and see Marianne's Dad at October half-term. We set off north on Saturday 23rd October 2010, making good time and arriving at the Cairnryan ferry port, just north of Stranraer, well before our ferry departure. There was a fantastic view of Ailsa Craig GM/SS-246 as the ferry emerged from Loch Ryan and turned to head towards Larne. Marianne's dad Jimmy, himself a retired sea captain, had dinner ready for us, and we stayed the night at his house, but only after Jimmy and I had been out for a couple of pints in Larne!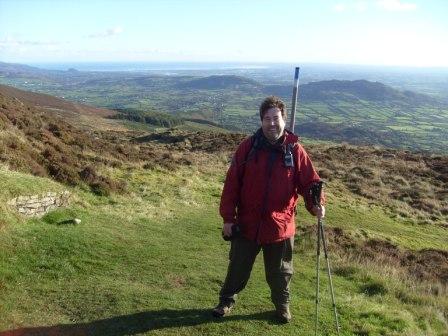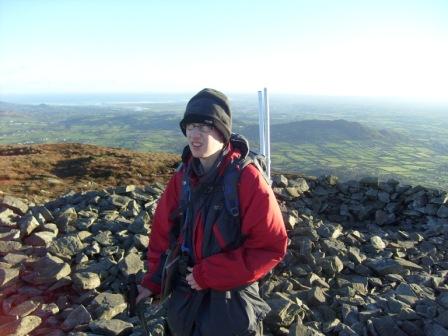 The following day, we set off southwards in two cars, reconvening for Sunday lunch in Warrenpoint, near Newry. This was virtually opposite our holiday accommodation in Omeath, on the side of Carlingford Lough that is in the Republic of Ireland, but we would need to drive back up to Newry and around the other side. Shortly after arrival, Jimmy and I made our excuses and headed back over the border into Northern Ireland for the first walk of the holiday.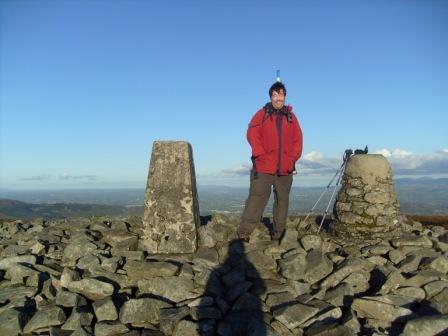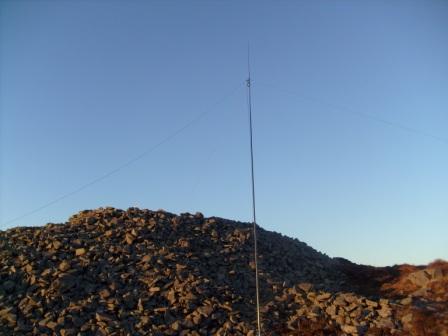 So it was a relatively late start to a SOTA walk on Sunday 24th October 2010, but we needed to grab every opportunity if we were to return home five days later with a decent haul. Jimmy directed me up to Newry and then south-west through the village of Meigh to Slieve Gullion Forest Park. We followed the forest drive through the Courtyard and up onto the higher flanks. This eventually led to a large car park just to the west of the summit, from where we began our ascent up the hill.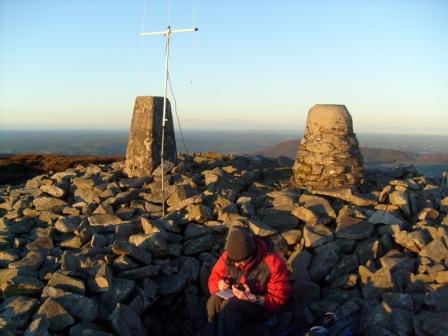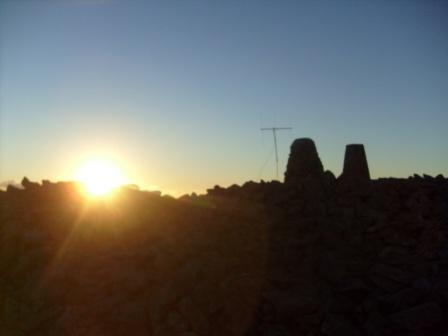 While the path was well defined, it was tough going in places with big steps on loose mud, and deep peat groughs to wind through. The path zigzagged up the western slops of Slieve Gullion before emerging at the massive pile of rocks that was its summit. This in fact was a huge burial cairn that you could actually walk into, but we elected for alternative positions to be QRV! Jimmy set up for 2m FM with the handheld and SOTA Beam right on the summit. I dropped down to a more sheltered spot and put the 40m dipole up. I was a popular station with a GI SOTA reference, and 30 QSOs were made in 26 minutes. In almost exactly the same timeframe, Jimmy made his four on VHF, and we would be packing away and descending together.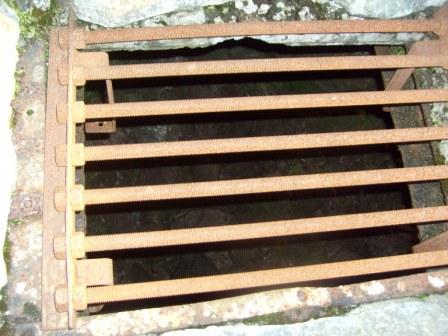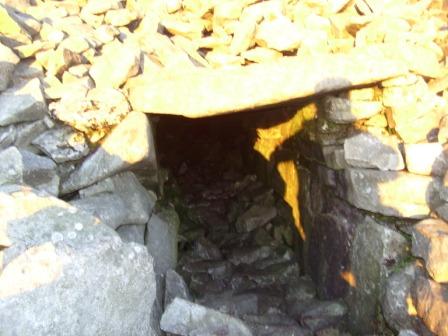 We needed to press on, for we were now descending in fading daylight, and with the knowledge that exit from the forest park would be locked at 7pm! We just about made it, and it was indeed pitch black by the time we were back on a public road at 7 o'clock. Jimmy and I were both pleased to have got the first activation in the logbook, and it had been a nice walk on a fine summit. Furthermore, this also completed the 250th unique SOTA summit activated for both of us. We were already looking forward to Camlough Mountain GI/CA-002 in the morning. Thanks to all the following stations worked:
| | | | |
| --- | --- | --- | --- |
| G3WPF | 40m | CW | T |
| G4WSX | 40m | CW | T |
| OK1LV | 40m | CW | T |
| DL4FDM | 40m | CW | T |
| G3VXJ | 40m | CW | T |
| HB9BIN | 40m | CW | T |
| HA5CW | 40m | CW | T |
| GI7NBB | 2m | FM | J |
| DK5WL | 40m | CW | T |
| DL4OCE | 40m | CW | T |
| DL6KVA | 40m | CW | T |
| DL8YR | 40m | CW | T |
| LA8BCA | 40m | CW | T |
| 2I0IRZ/M | 2m | FM | J |
| OK1CZ | 40m | CW | T |
| DL1DVE | 40m | CW | T |
| 9A7W | 40m | CW | T |
| DL1FU | 40m | CW | T |
| OE6WIG | 40m | CW | T |
| G4WSB | 40m | CW | T |
| IK/OE7PHI | 40m | CW | T |
| DL2EF | 40m | CW | T |
| HB9BHW | 40m | CW | T |
| G4ZIB | 40m | CW | T |
| SP5MBA | 40m | CW | T |
| G0TDM | 40m | CW | T |
| OE50SPW | 40m | CW | T |
| DL3JPN | 40m | CW | T |
| 2I0ROC | 2m | FM | J |
| G0VOF | 40m | CW | T |
| G3OHC | 40m | CW | T |
| G4BLH | 40m | CW | T |
| S57AX | 40m | CW | T |
| MI0RRE | 2m | FM | J |