Slievemartin, GI/MM-011 - 485m ASL - J 201 176 - OSNI Discoverer 29 - 2 SOTA points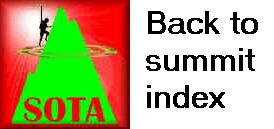 After driving back over the border into Northern Ireland, and passing through Newry, we headed down the A2 through Warrenpoint and Rostrevor. Shortly after the village, we turned left into the forest roads and a further 1km or so to the car park in Cloghmore Glen. Our second summit of Saturday 24th May 2014 would be Slievemartin GI/MM-011, near Rostrevor on the south east corner of County Down.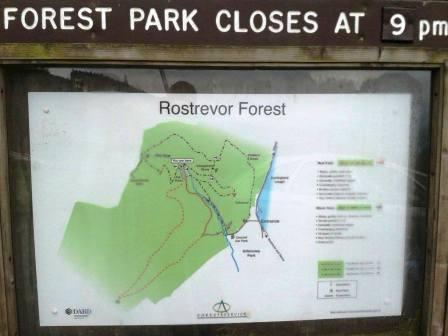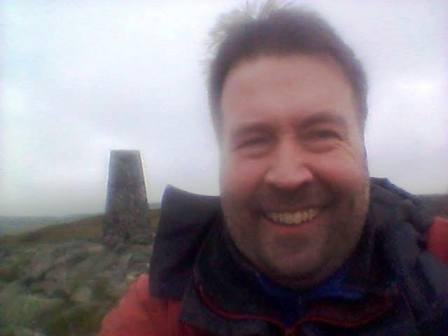 The route from here climbed a steep forested slope, but mercifully, via a series of long sweeping zigzags. It wasn't until leaving the the top boundary of the forest that the route became steeper, but it was only a short and easy walk from here to the trig point.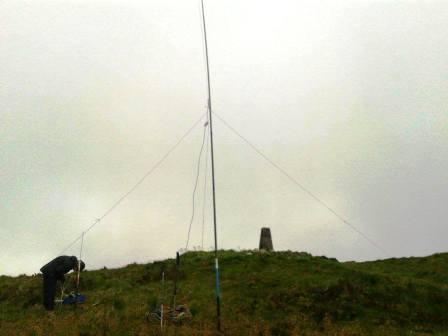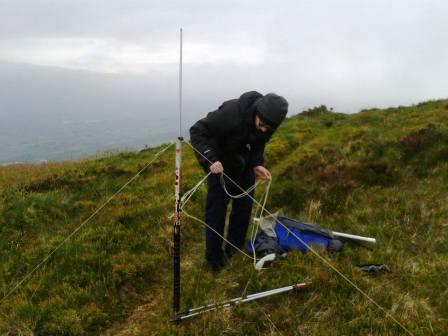 Jimmy actually beat me in terms of QSO numbers on this activation, and it wouldn't be for the last time on this GI expedition! He notched up five on 2m FM, while I kind of limped to four on 12m CW. If the quantity was lacking, the quality wasn't too shabby, with Israel (4Z), French Guiana (FY) and a S2S with EA2CW/P on EA2/VI-043 in there.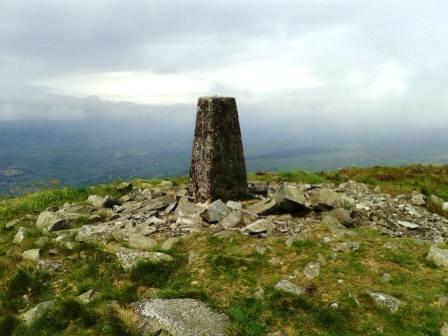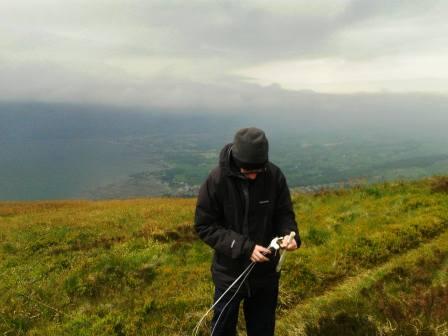 All good so far. We descended back to the car and reasoned that we had time for a third activation on the day. So it was off in the direction of Knockchree GI/MM-014 before meeting up with Marianne, Liam and my father-in-law Jimmy at the holiday cottage.
| | | | |
| --- | --- | --- | --- |
| MI0BWK | 2m | FM | J |
| FY/F5UOW | 12m | CW | T |
| MI6MUC | 2m | FM | J |
| MI6MKI | 2m | FM | J |
| DL1EK | 12m | CW | T |
| 4Z5PF | 12m | CW | T |
| EA2CW/P on Motxotegi EA2/VI-043 | 12m | CW | T |
| MI0RTY | 2m | FM | J |
| EI4IP/M | 2m | FM | J |