Slievemoughanmore, GI/MM-009 - 559m ASL - J 249 240 - OSNI Discoverer 29 - 4 SOTA points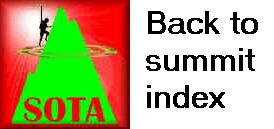 Saturday 31st May 2014. The last day of May. The last day of our holiday. And the last day of the SOTA 12m Challenge. Would we get the last two of the Mourne Mountains activated? Would I be able to add some additional 12m Challenge multipliers? After a 4.30am alarm call, we began by breakfasting on bits and bobs that we had left - soda bread, potato bread and cold sausage. A flask of Baxters potato & leek soup was prepared, and we loaded our final bits of luggage and SOTA kit into the car.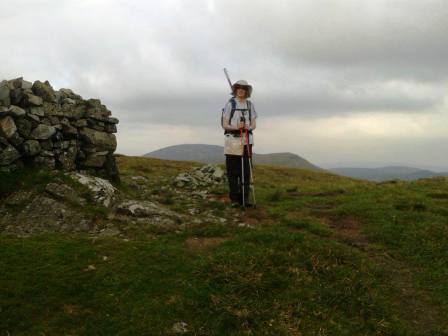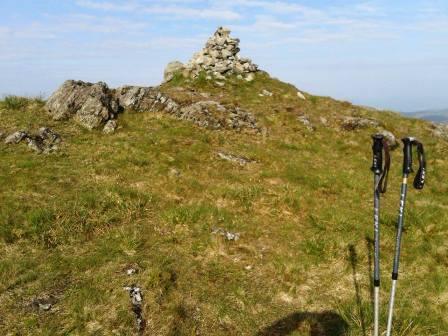 It was again only a short distance to drive from our holiday cottage near Bryansford. We went down the now familiar Slievenaman Road, but past the parking spot for Slieve Muck GI/MM-007. We continued onto the B27 and parked by the road junction at J271252, where there is plenty of space beside the road. This is directly beneath the summit of Slieve Muck, and would have been the start point for my approach to that top before Jimmy did his excellent research to find a better route.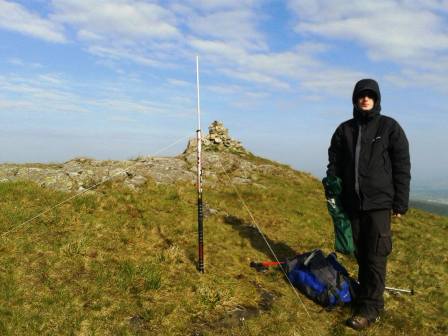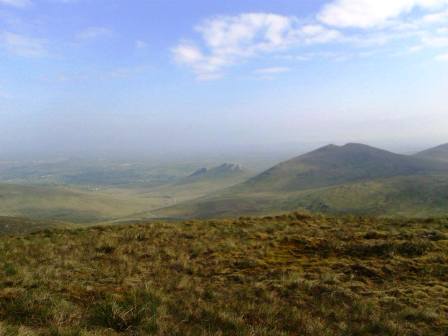 On this occasion though, we were heading off on the opposite side of the road - west, and along the Ulster Way to Slievemoughanmore GI/MM-009. It was necessary to climb that one to get to the next one - Eagle Mountain GI/MM-008, which stands behind it. However, first we had to climb over Pigeon Rock Mountain (not SOTA), which the Ulster Way passes over en route to Slievemoughanmore.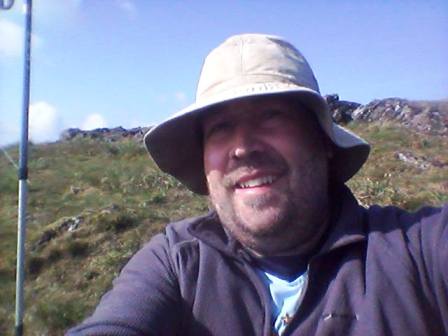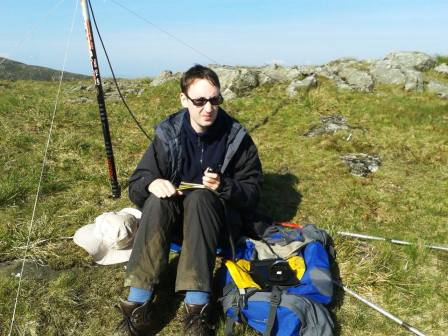 The data underlying this undulating route was not-too-bad in one way, yet soul-destroying in another:
Parking spot: 370m ASL Pigeon Rock Mountain: 534m ASL Saddle: 390m ASL Slievemoughanmore: 559m ASL Saddle: 400m ASL Eagle Mountain: 674m ASL
This would then all have to be done in reverse to get back to the car, although I was already starting to hatch a bit of a plot to change things up. Pigeon Rock Mountain was topped and we were soon ambling down the gentle slope to the saddle ahead of Slievemoughanmore GI/MM-009. There were a couple of damp and boggy bits to negotiate here, but then we were into the steep ascent of our target SOTA hill.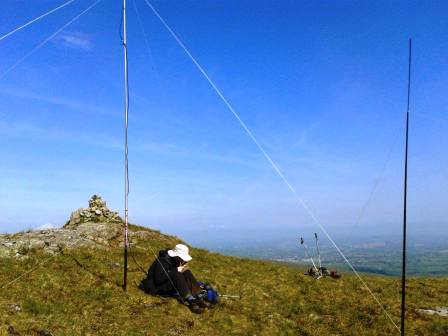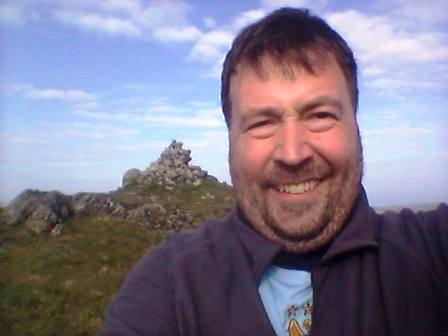 The ascent of Slievemoughanmore was steep and punishing. The path underfoot was not too brilliant either, and I didn't relish the thought of reclimbing and descending this pointy lump for a second time later in the day. As I neared the summit, I was having a good look around the area. It was easy to see that the hill really was not very wide at all, and the contouring around it rather than walking back over it, might be an option for the return.
The summit itself was a short walk north away from the wall and Ulster Way route. We set our stations up looking North West from the hill, hence enjoying a fabulous view over the central Mournes and reservoirs. I only managed five QSOs from this one, but as that included two on 12m CW for the multiplier, and a 40m CW S2S with DL2DXA/P on DM/SX-057, I was more than satisfied. The other two contacts came on 20m CW.
Jimmy MI0HGY/P also finished with five contacts, all on 2m FM. He had qualified his activation long before me, racing to his first four QSOs in just seven minutes. It was around 9.30am local BST when we packed up and set off for the traverse to Eagle Mountain GI/MM-008.
| | | | |
| --- | --- | --- | --- |
| EA2LU | 12m | CW | T |
| MI0GDO | 2m | FM | J |
| DL2DXA/P on Lilienstein DM/SX-057 | 40m | CW | T |
| EI7GEB/P | 2m | FM | J |
| GI1ANG | 2m | FM | J |
| MI0WGM/M | 2m | FM | J |
| 2I0UAD | 2m | FM | J |
| OK1ES | 20m | CW | T |
| EA2DT | 20m | CW | T |
| EA2GM | 12m | CW | T |