Wilmington Hill, G/SE-011 - 214m ASL - TQ 548 034 - OS Explorer 123 - 1 SOTA point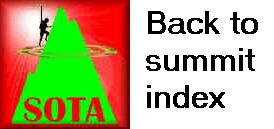 Friday 22nd June 2018
It was going to be tight, but we could just about squeeze in Wilmington Hill before getting to soundcheck at Eastbourne. From Firle Beacon G/SE-010, we found our way to the optimum parking spot - but this was still a fair old walk!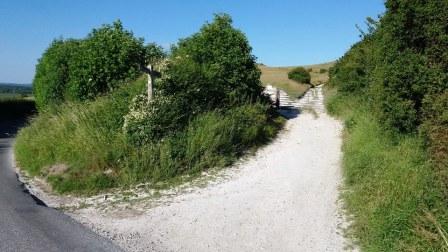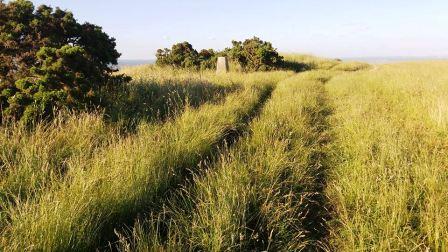 Things started off reasonably well at the summit with us both working a couple of stations each using VHF handhelds. I then managed to work a couple more to qualify, but failed to get either of them to stick around and also work Jimmy!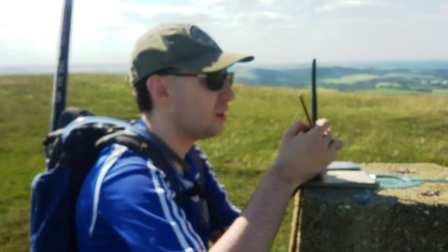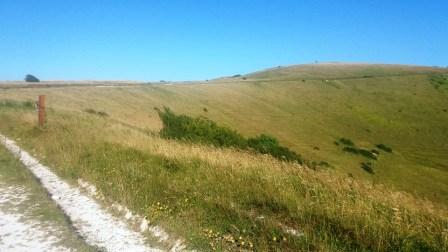 Ultimately, with no other signs of activity on 2m FM, I swiftly set up the 20m GP, and Jimmy managed to work a special event station for the 2018 World Cup. As he continued to look for opportunities to make a fourth contact, I found a strong station on 2m with the handheld. I tipped off Jimmy, and he called in to make the all-important contact. Phew!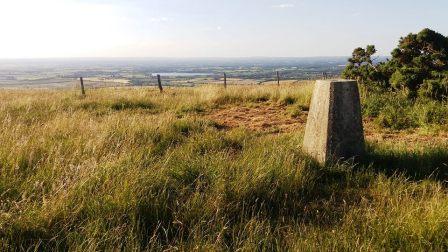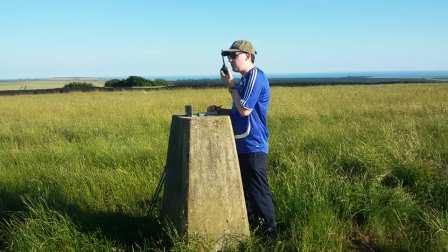 We actually made it to the Bandstand at Eastbourne in time for load-in and soundcheck. It was a good show for a great crowd in this amazing open-air seafront arena. Afterwards, we called in a local kebab house for some supper before making the late night drive over to Portsmouth, where we were booked into the Travelodge for the night, ahead of our sailing to Jersey the next day. The next SOTA summit of the trip would be Les Platons GJ/JE-001 a couple of days later.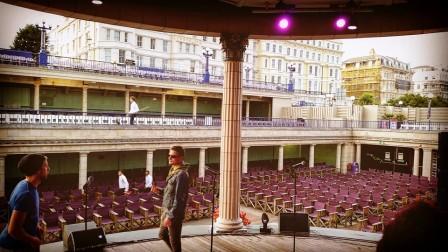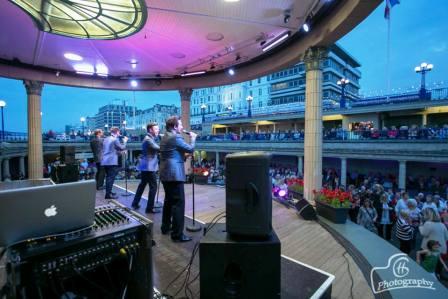 | | | | | |
| --- | --- | --- | --- | --- |
| Time | Call | Band | Mode | Op |
| 17:51z | G7HFS/M | 144MHz | FM | M0HGY/P, M1EYP/P |
| 17:52z | M/PA3IKH/M | 144MHz | FM | M0HGY/P, M1EYP/P |
| 18:01z | M3JWH | 144MHz | FM | M1EYP/P |
| 18:10z | G4ZTQ | 144MHz | FM | M1EYP/P |
| 18:28z | SX18FIFA | 14MHz | SSB | M0HGY/P |
| 18:31z | M6VOY | 144MHz | FM | M0HGY/P |