From Longridge Fell G/SP-014, I returned to the M6 southbound, and then onto the M61. I exited at the Reebok Stadium (Bolton Wanderers FC), and then got back into the day's MO of making several wrong turnings as I tried, unresearched, to recall my routes of years past.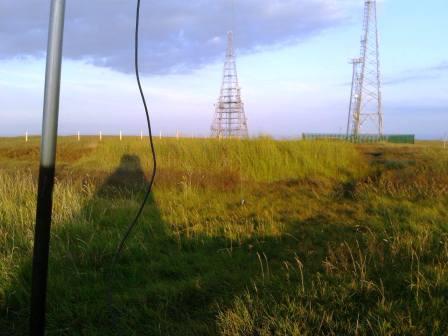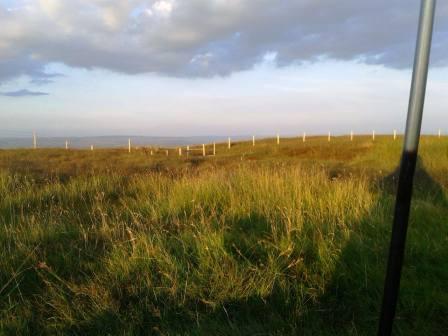 Street names like Claypool Lane, Georges Lane and Matchmoor Lane all rang bells and got me into the right sort of area. The access road with the Arqiva sign was the one I wanted, and this took me up to the transmitter buildings on Winter Hill G/SP-010. Quite a lot of drivers and cyclists were using this access road on this evening to attain the summit for activities from dog walking to paragliding.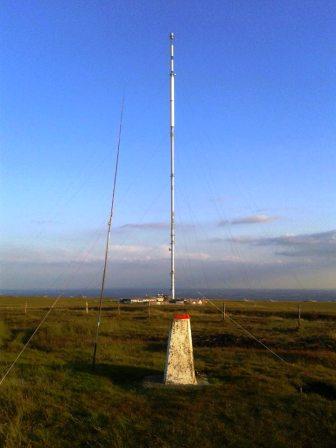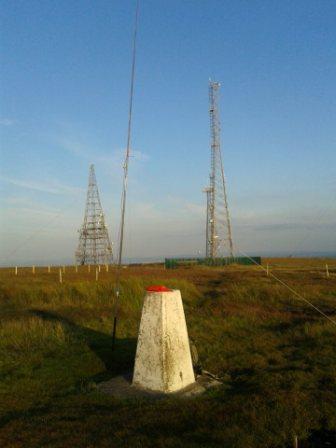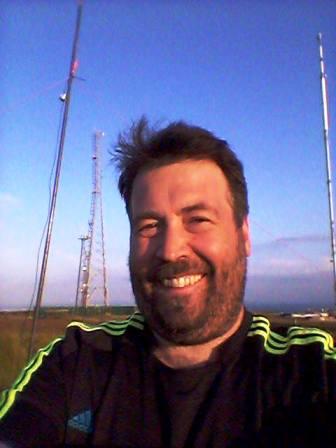 I parked on a rough area by a sharp corner of one of the summit roads. From here it was a short walk of about 500m to the trig point where I set up the 12m gear. Contacts were made on PSK31, CW and SSB from this summit.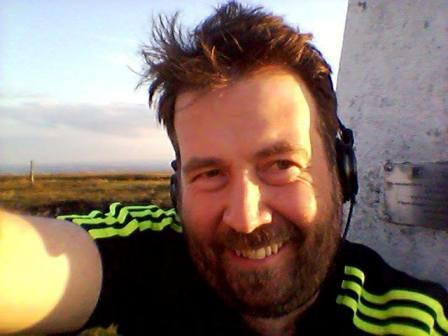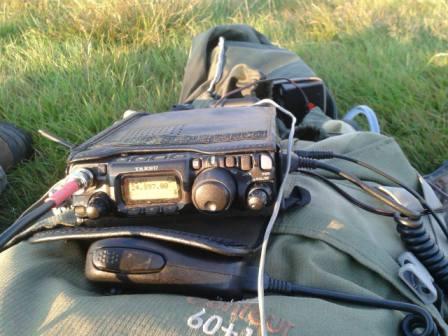 When things went quiet, I happily packed up as I was tired and hungry, and keen to get back home. Many thanks to all the chasers that called in during the day, especially those that worked me on a second different mode within a single activation.
| | | |
| --- | --- | --- |
| EA2DT | 12m | CW |
| F8CZI | 12m | CW |
| DJ5AV | 12m | CW |
| EA1AER | 12m | CW |
| HB9BCB | 12m | CW |
| G6ODU | 12m | SSB |
| G6LUZ | 12m | SSB |
| DJ5AV | 12m | SSB |
| M0MDA | 12m | SSB |
| OE5REO | 12m | SSB |
| EA2DT | 12m | SSB |
| EA8ED | 12m | SSB |
| G6LUZ | 12m | PSK31 |
| OE5REO | 12m | PSK31 |
| M0XOC | 2m | FM |
| M6AIF | 2m | FM |