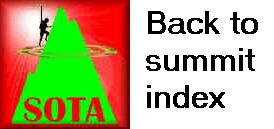 The day was already beginning to brighten up as we drove out through Newent and Ledbury towards Great Malvern. Somehow, we managed to arrive in Great Malvern before getting to the parking area to the south of the hill, which threw me for a brief moment. Nonetheless, we took a left turning to drive up the hillside and around to the car park which sits in the col between the Worcestershire Beacon and Jubilee Hill, which is the next in the line of Malvern Hills to the south.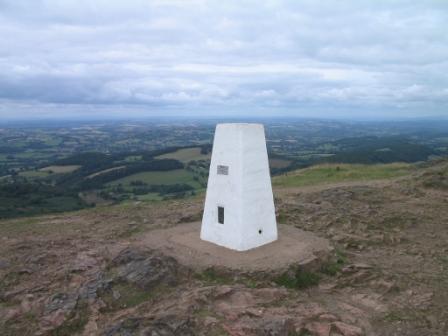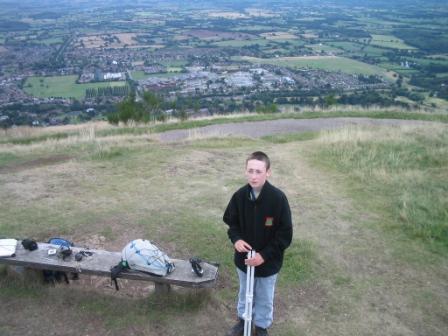 This was another very easy and quick walk for us, along the (prohibited) vehicle access track which steadily winds its way around all the false summits on this ridge. In around twenty minutes, we had summited and were setting up the SOTA Beam and Yaesu FT-817. Soup was boring by our standards today, for we had only the choice from the youth hostel shop. Chicken it had to be!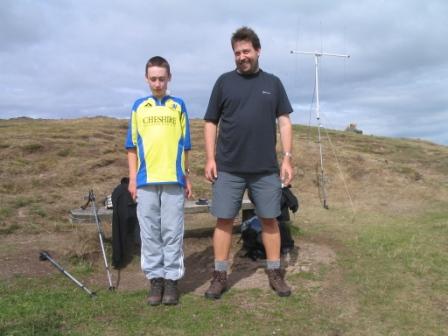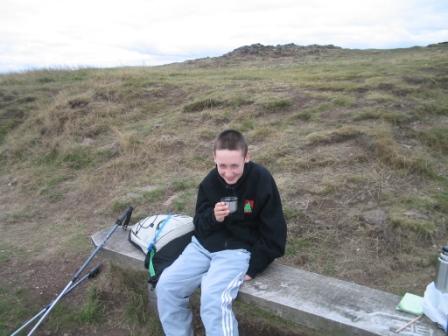 We managed to bags the wooden bench just below the trig point for our operating position. This was particularly beneficial today, affording wide-ranging views of the relatively flat plains of the Midlands out to the east. Many thanks to the following stations, all worked on 2m FM with 2.5 watts:
| | | | |
| --- | --- | --- | --- |
| M3WCK | Pershore | Colin | T, J |
| M3KJD | Wednesfield | Kevin | T, J |
| G4WUH | Newent | Ian | T, J |
| G3CON | Studley | Les | T, J |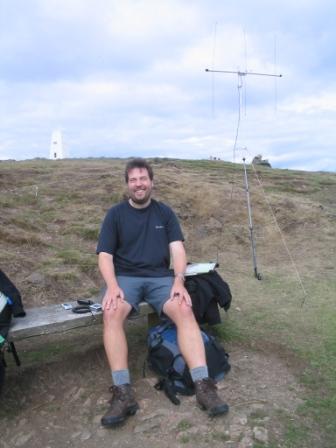 Still morning, and two SOTA activations in the bag. We were on target to achieve our optimal five activations today. So with little fuss, we continued our brisk pace and returned down to the car, for a journey across to Seager Hill G/WB-022.