Wednesday 12th June 2019 - Worcestershire Beacon G/WB-009
Gig: Joe Longthorne
Venue: Artrix Theatre, Bromsgrove
Great Malvern was another 20 miles or so south after Bromsgrove, but this was still an obvious summit to pair with this gig. The timings worked out perfectly. The hour I spent ascending, activating and descending was pretty much the only dry hour in the day! I was anticipating full waterproofs but in fact was in shirt sleeves throughout.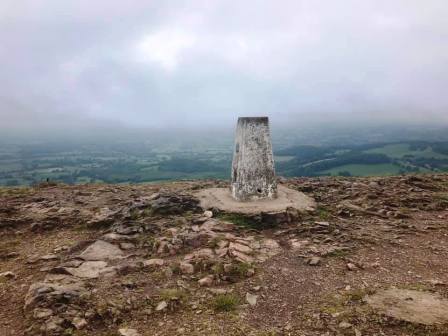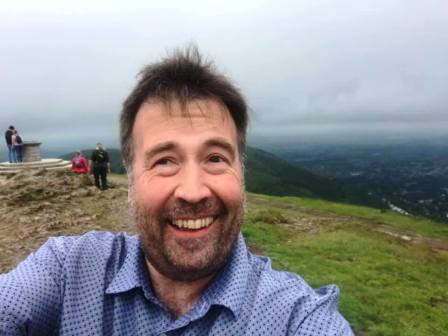 I parked on the Beacon Road car park at the south end of the hill. The price for this is now up to an eye-watering £4.40. Five QSOs were made on 2m FM with the handheld.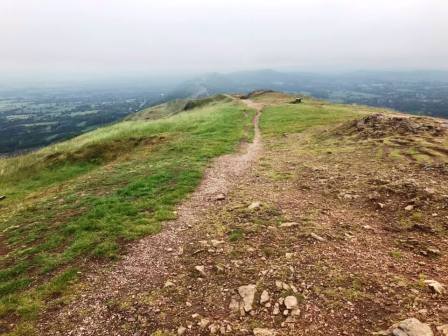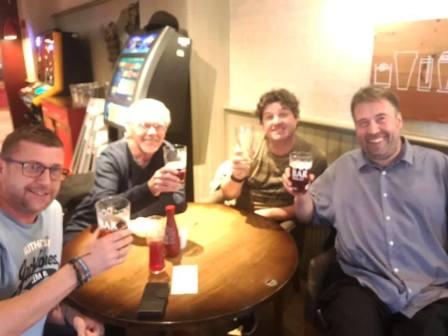 It was a great gig in Bromsgrove that night, and then onto some digs in Oldbury. The photo above is the band wishing my son Liam a happy 22nd birthday via the medium of Facebook! The next morning I would head out for Caer Caradoc G/WB-006.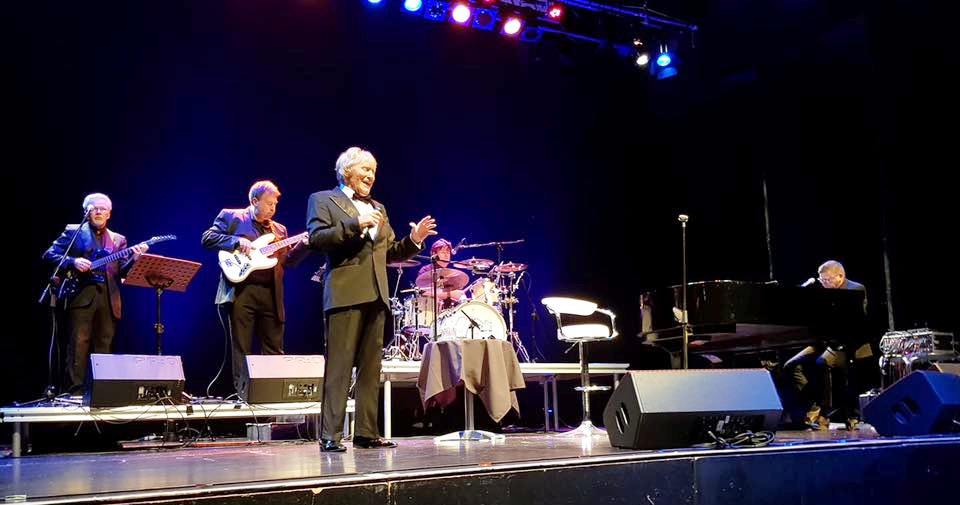 | | | | |
| --- | --- | --- | --- |
| Time | Call | Band | Mode |
| 14:05z | M0WPS | 144MHz | FM |
| 14:07z | M0ZVR | 144MHz | FM |
| 14:08z | G0VNZ | 144MHz | FM |
| 14:10z | M7AEG | 144MHz | FM |
| 14:12z | G4MZI/M | 144MHz | FM |