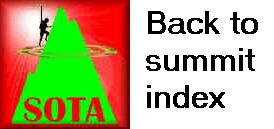 Once upon a time, G3CWI, G7ADF and M1EYP did some cyclic/joint activating in Shropshire/Powys. This culminated in a pub on the A49 just south of the A5, where Richard's son Lewis ordered a sausage sandwich. What arrived had Richard, Ian, Jimmy, Liam and myself drooling in envy (or "groaking" for those who appreciate Olde English) as Lewis devoured his prize snack. I have not been able to put this dish from my mind, and today, there could be only one ultimate destination...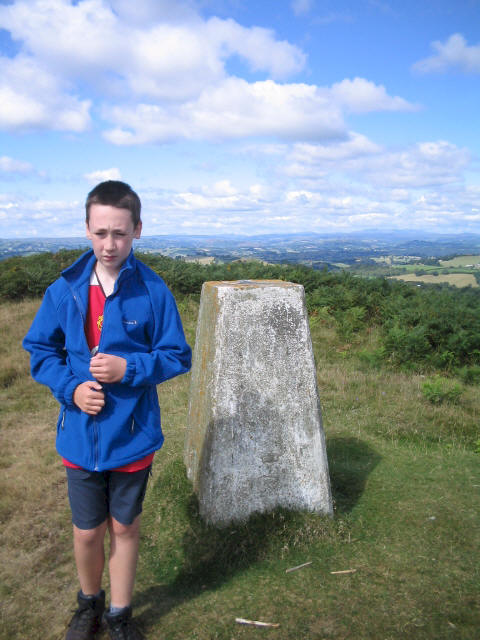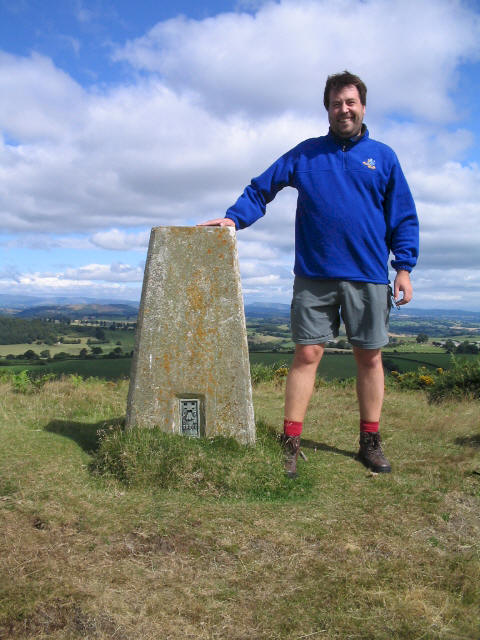 However, initially, we drove out on the M56 and A483 to the breakfast stop at Chirk McDonalds. From there we progressed into Welshpool where a new pair of boots for Liam was purchased. Finally, it was westwards on the A458 for the start of the path for Y Golfa GW/NW-061.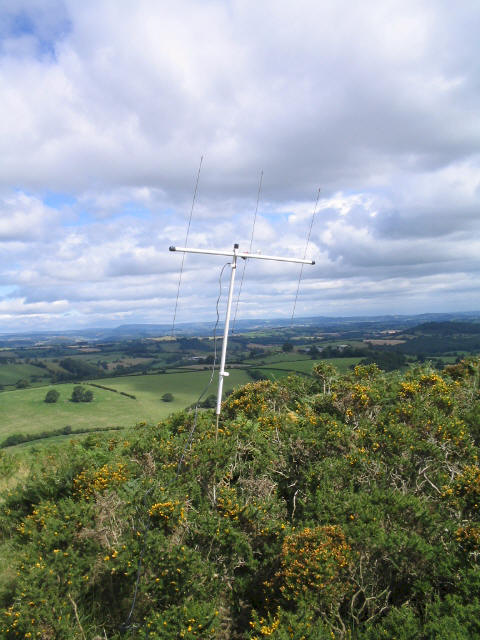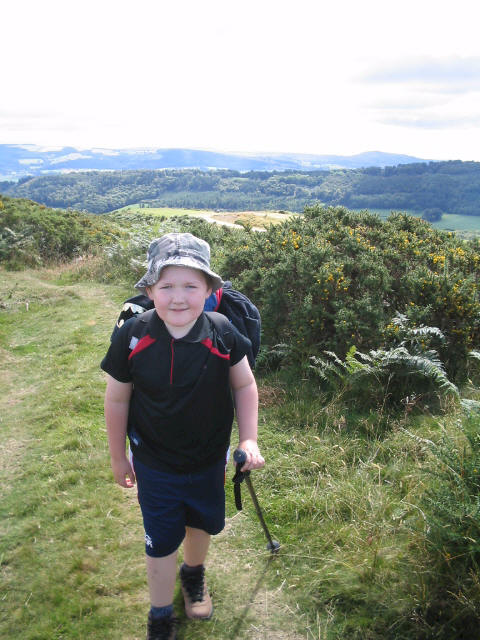 The PROW directly up seemed to be effectively blocked by massively overgrown weeds, nettles and such, so we followed the gently rising farm track outwards, and back into the footpath across another field. Then it was fairly steeply upwards on the narrow winding path through the ferns to the golf course and up onto the summit. I used the thick bracken to support the mast without guys on this hot and still morning. The summit was qualified with contacts on 2m FM and SSB. I heard John GW4BVE call in, but when I went back to him after working the existing QSOs he had disappeared.
We descended and set off for Stingwern Hill GW/MW-030.
The callsign used was MC1SWL/P, club call of the International Short Wave League (ISWL). Many thanks to the following stations, the first two worked on 2m FM with 2.5 watts, the other two on 2m SSB with 5 watts:
| | | |
| --- | --- | --- |
| G4JZF | Walsall | Graham |
| MW1AVV/P | Moel Siabod NW-010 | Simon |
| M0COP | Hall Green | Pete |
| G0NES | Wythall | Don |