Stingwern Hill, GW/MW-030 - 341m ASL - SJ 173 260 - OS Explorer 215 - 1 SOTA point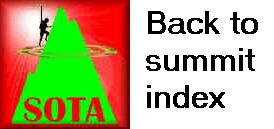 Friday 19th July 2019 - Stingwern Hill GW/MW-030, Y Golfa GW/NW-061, Long Mountain-Beacon Ring GW/MW-026 & Heath Mynd G/WB-007
Gig: Joe Longthorne
Venue: Brook Street Community Centre, Tipton
I always like to have a nice day out on the summits on my birthday. With Marianne and Liam having a lie-in and Jimmy at work, the small matter of a gig in the West Midlands didn't need to alter anything. Especially not after I found myself wide awake at 0540 BST! It was time to get on the road!
I put the gig venue as the destination in my satnav, with the parking spots for the four summits as waypoints. But the first waypoint was the Lazy Kettle truckers cafe near Oswestry where I really fancied another crack at the pancakes for my birthday breakfast!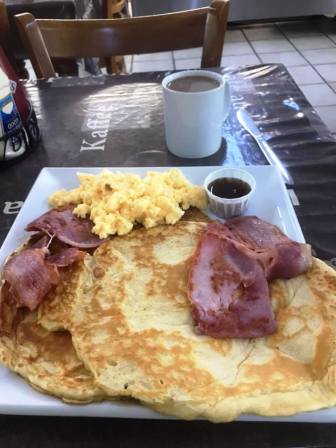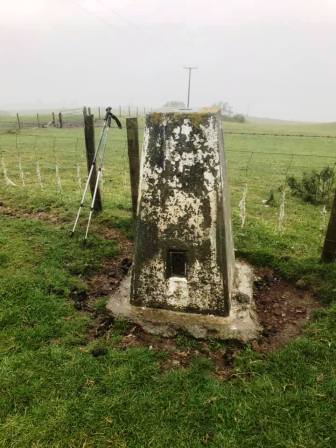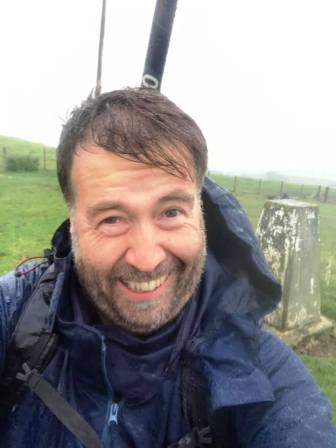 Amazingly, it was six years since I last visited any of these summits, time that has absolutely flown by and seen several significant changes in my life! I parked on the minor road immediately below the summit. There is space for one car on a bit of grass verge between two farm gates. Nearly opposite this is the "secret stile" - a metre or so of unbarbed wire in an otherwise barbed wire fence under some trees.
It's a steep climb to the summit from here, but very short and it takes less than five minutes. An athlete could no doubt do it in less than a minute! As I was hoping to get four summits activated before my gig, 2m FM from the handheld was the preferred option. On this first summit of the day, that was also a sufficient option, and four contacts were achieved fairly easily. I descended and drove over towards Y Golfa GW/NW-061.
| | | | |
| --- | --- | --- | --- |
| Time | Call | Band | Mode |
| 08:58z | G3SMT | 144MHz | FM |
| 08:58z | G8DIR | 144MHz | FM |
| 09:00z | G4DQB/M | 144MHz | FM |
| 09:03z | GW6CWD | 144MHz | FM |