Rhos Ymryson, GW/MW-035 - 327m ASL - SN 459 500 - OS Explorer 198 - 1 SOTA point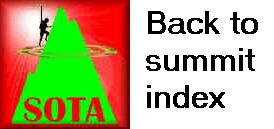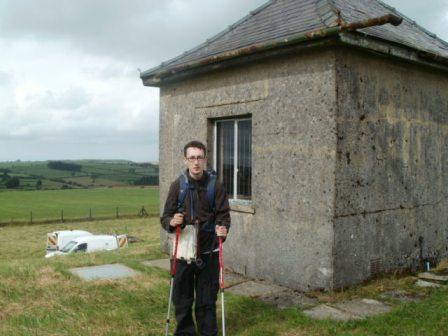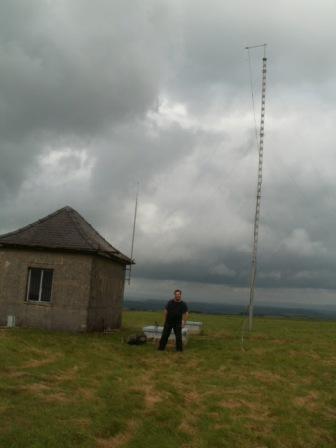 From Mynydd Cynros GW/MW-034 on Monday 20th August 2012, it was a mix of country lanes and B roads via the villages of Cwrtnewydd and Gorsgoch before pulling into the big lay-by at SN459507. Opposite was a gate, leading to a vehicle access track for the covered reservoir on the summit. This was another short easy walk, and at the top the brick hut on the reservoir was open with a water board vehicle parked outside. We soon saw two men working, and loading the vehicle with various bits of equipment from the hut.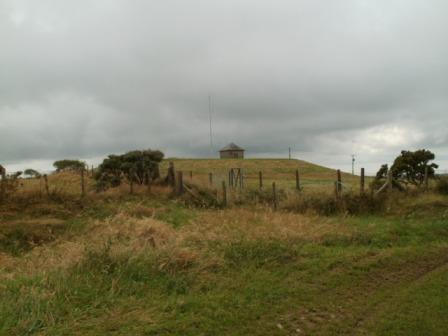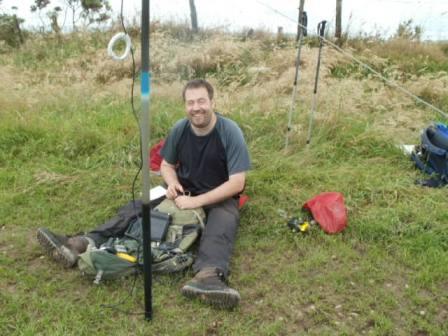 Jimmy couldn't resist asking permission to stand atop the covered reservoir, which was the highest point of the hill. After photos on this covered reservoir, we retreated to the adjacent field, where we set up the 20m groundplane antenna, having finally decided to make the switch away from 40m as a "first choice". And a good move it was too. Jimmy opened up on SSB having quickly realised that 2m FM was not going to produce anything, and he made seven easy contacts around Europe as a result.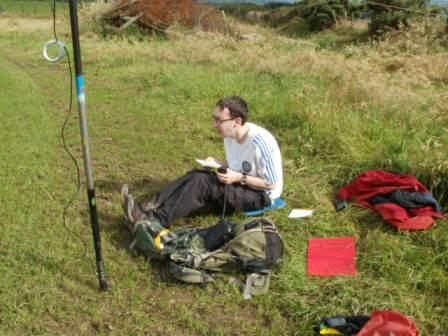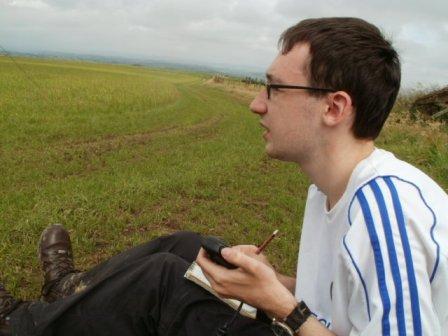 I was concerned that 20m CW might bring me one of the almighty never-ending pile-ups - normally welcome, but not so convenient on a multi-summit day. However, I too got to seven QSOs and then found no-one calling me, so I took my chance and went QRT! We packed up for the easy descent to the car, and drive to Hafod Ithel GW/MW-029.
| | | | |
| --- | --- | --- | --- |
| ON2PCO | 20m | SSB | J |
| ON7KJW | 20m | SSB | J |
| DL1DVE | 20m | SSB | J |
| DF5WA | 20m | SSB | J |
| OK2WED | 20m | SSB | J |
| OH5ZZ | 20m | SSB | J |
| DK7ZH | 20m | SSB | J |
| DK7ZH | 20m | CW | T |
| OE6WIG | 20m | CW | T |
| HA8WP | 20m | CW | T |
| OK1CZ | 20m | CW | T |
| OM7DX | 20m | CW | T |
| DL1DVE | 20m | CW | T |
| IK8TEO | 20m | CW | T |