Hafod Ithel, GW/MW-029 - 361m ASL - SN 610 678 - OS Explorer 199 - 1 SOTA point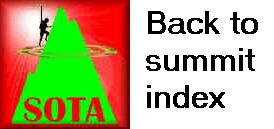 Road Trip - Day 1 - Saturday 16th February 2013
We'd had a late night on the Friday as a result of going to watch the incomparable John Shuttleworth at Buxton Opera House. Hence it was a rather decadent departure time of 10.30am for our 4th annual Road Trip. Liam was in charge of the road atlas, and directed me along the M56 and down the A483 to Welshpool. During the drive, it was fun to listen in to Mickey 2E0YYY's activation of Titterstone Clee Hill G/WB-004, including two contacts with him on 2m FM. One as M1EYP/M near Oswestry, and then as MW1EYP/M near Welshpool. We then turned west and headed through Newtown and over to Aberystwyth.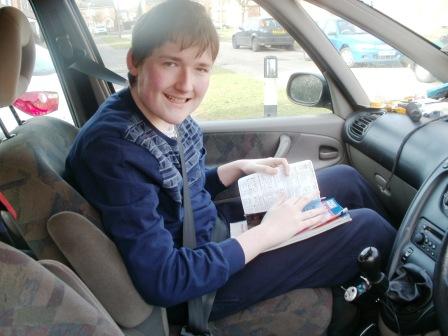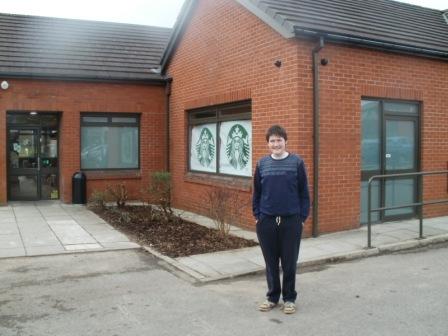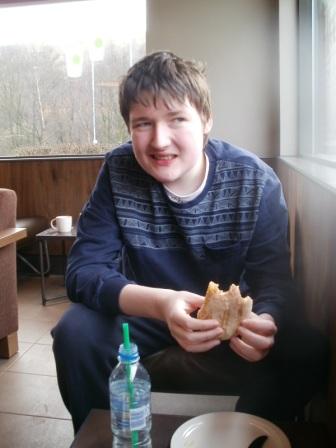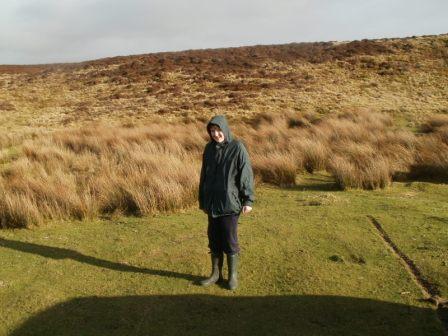 From here it was A487, A485 and B4576 to Llangwyryfon, taking the second left out of the village to climb up the narrow twisty lanes to a wide grassy parking area on the shoulder of Hafod Ithel GW/MW-029. From here it is an easy stroll of less than five minutes up to the trig point. Two ladies were sat there as we arrived. As we started taking photos, they asked if we wanted them to move out of the way. "It depends how you feel about appearing on my website next week" I replied. They decided to stay where they were!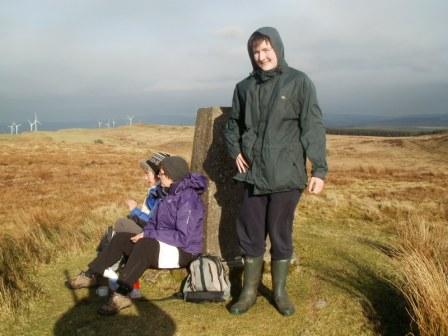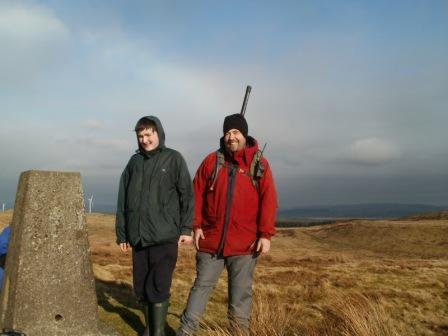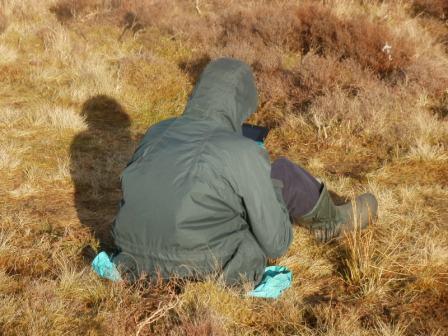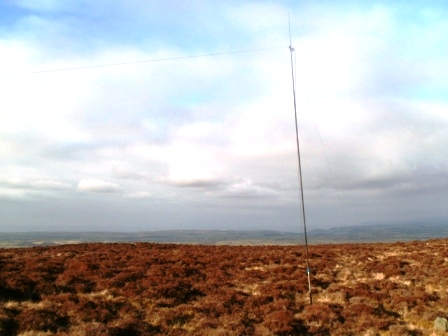 Liam and I dropped off the summit a short distance to get some marginal shelter from the cold breeze. Liam, as ever, spent his newly earned playcoins awarded according to the pedometer in his Nintendo 3DS, and settled into a session of gameplay. On 40m CW, with the (single band) dipole and HB1B, I rattled off 22 QSOs in 15 minutes. After packing away, a call on 2m FM from the HT added one more to the log, the very same station that Jimmy had worked from here the previous summer. Many thanks to the following callers who worked me:
| | | |
| --- | --- | --- |
| G4SSH | 40m | CW |
| OM73DX | 40m | CW |
| G0NUP | 40m | CW |
| G4FGJ | 40m | CW |
| HB9CMI | 40m | CW |
| G3XQE | 40m | CW |
| HB9AGO | 40m | CW |
| PA0SKP | 40m | CW |
| DL1FU | 40m | CW |
| ON4CAP | 40m | CW |
| G4OWG | 40m | CW |
| DL1DVE | 40m | CW |
| DM3SWD | 40m | CW |
| F5SQA | 40m | CW |
| HA3QS | 40m | CW |
| DL6AP | 40m | CW |
| OE7PHI | 40m | CW |
| G0VOF | 40m | CW |
| DF5WA | 40m | CW |
| PA0B | 40m | CW |
| ON6ZQ | 40m | CW |
| G4OBK | 40m | CW |
| MW3WSC | 2m | FM |
Back in the car we completed our journey to St Dogmaels, the official starting point of the Pembrokeshire Coast Path, which is near Cardigan. We marked the occasion with some photos and a drink in the adjacent pub, before driving down to Newport and then Goodwick as directed by Liam.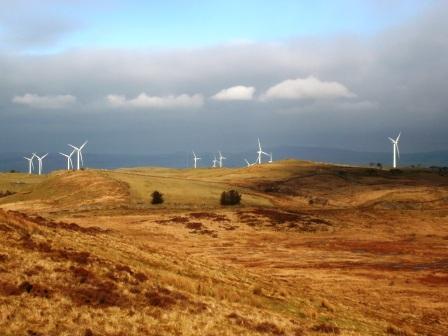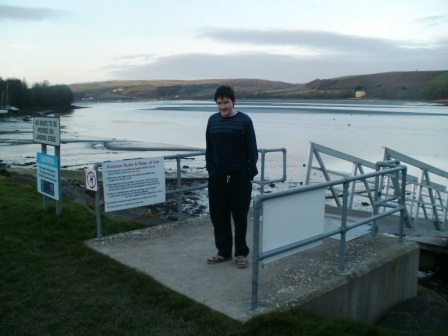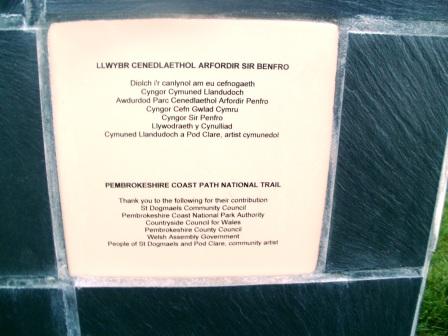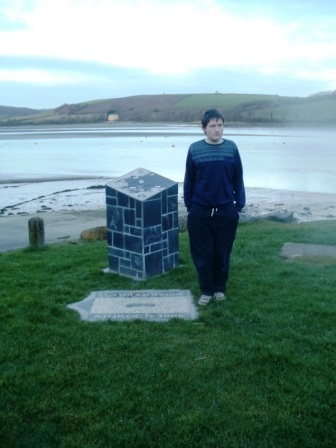 We now made our way to Porthgain, and The Shed fish & chip restaurant that we had wanted to visit. I started with mussels, then went on to cod and chips, most enjoyable. It was now well past 9pm and we hadn't secured any accommodation for the evening. The hostel in Trefin was full, but just down the road we got in at a lovely B&B attached to a large art & design studio. The proprietors were also professional book packagers and authors. Liam went to bed, while I watched the FA Cup highlights on the telly. We slept well ahead of Day 2, in which we would activate Foel Cwmcerwyn GW/MW-011.