Home Musicians Gigs Media Contact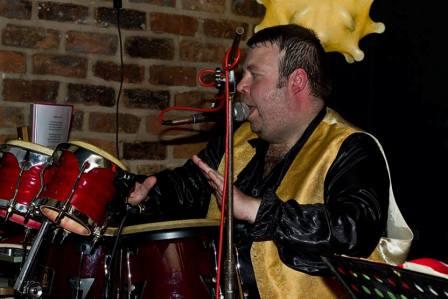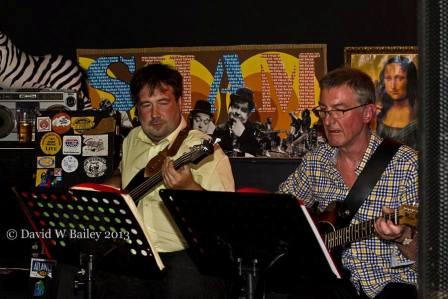 Well you very wise person you. You have surfed in to the lovely, and very yellow-ish website of the Yellow Pad Band. This is the mutual brainchild of brothers Will and Tom Read, who decided that the live music scene needed more in the way of latin jazz in general, bossa nova in particular, and altogether a much quieter form of live music. Their "brainchild" extends as far as the naming of the band after their later father's (Roger Read) habit of colour coding the various genres in his bands' repertoires. For the very idea of such an ensemble came from the band's guitarist Nick Davis, who like Tom, was growing tired of noisy musicians.
Spend an evening with the Yellow Pad Band, and relive those bossa nova classics from supermarkets, lifts and elevators of yesteryear. And when we have run out of those (currently about five in our repertoire), we will play other types of music that aren't supposed to be done as bossa novas - as bossa novas.
And not forgetting the hilarious antics and anecdotes of our frontman vocalist and percussionist Will Read. Hang onto your sides, for they might just split, as he relates the time he performed at the Royal Albert Hall with Gloria Estefan. In his wide-ranging library of gig stories, he will also entertain the audience about the time he played in Basel, Switzerland, with Gloria Estefan. If there is time, he will tell you about the Royal Albert Hall gig again.
The Yellow Pad Band - Music to Talk Over.