Allt y Main, GW/NW-059 - 356m ASL - SJ 162 151 - OS Explorer 239 - 1 SOTA point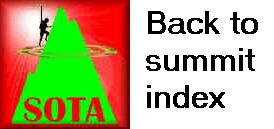 SOTA road trip, Day 1 - Saturday 1st August 2020
Inspired by the SOTA 2020 "Flavours" Challenge, I set off for a solo week of intensive SOTA activating. Jimmy M0HGY kindly assisted me in programming the parking spots for lots of SOTA summits into my satnav. I actually decided to depart around 10pm on the Friday evening and sleep in the car, ready for a good early start on the first summit.
I set the satnav for Allt y Main GW/NW-059. On arrival at the parking spot, I decided I didn't really want to sleep there! the road was quite narrow despite the pull-in space, plus a little exposed to the wind. However, I'd spotted a large, wide, dark and sheltered lay-by half-a-mile back down the road. I turned the car round and retreated to that spot, and got my head down for a few hours, getting some decent quality sleep.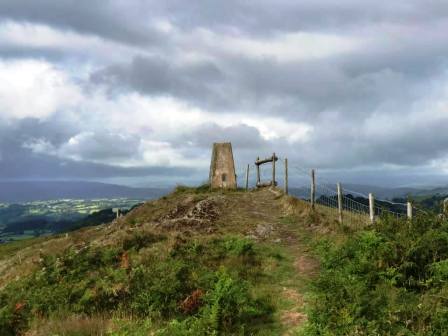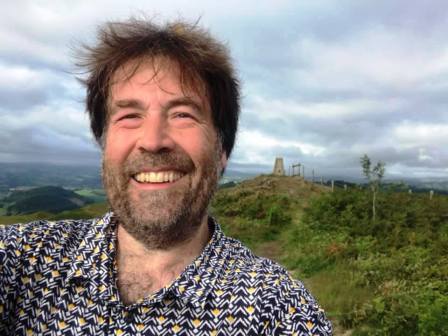 The early start walking up the hill proved to be necessary. It had been a number of years since my previous activation of this hill, and I'd forgotten the route. I made the mistake of following the signed public footpath to what appeared to be the rising ground directly towards the summit, but this ended up in impassable vegetation. After a few foiled attempts, I resigned myself to returning down to the main track and trying again!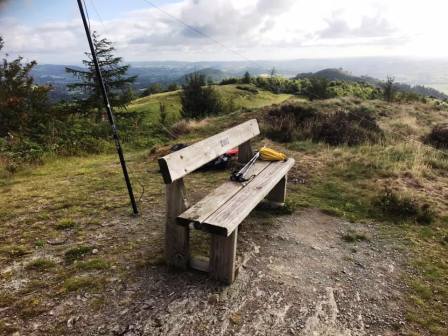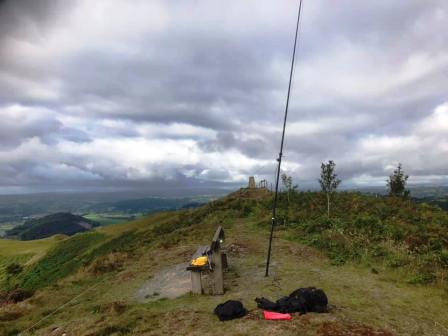 Back on the main path, I continued out of the wood and turned right up a farmers field. This brought me to the proper path, still not marked on the official OS mapping. After the difficult approach I wasn't in the mood to "play radio", so I opted for a plain-and-simple CW activation on the Flavour band of 17m. After packing up and descending, I drove to Welshpool Golf Club for an activation of Y Golfa GW/NW-061.
| | | | |
| --- | --- | --- | --- |
| Time | Callsign | Band | Mode |
| 07:36 | EW4DW | 18MHz | CW |
| 07:46 | SP8ARY | 18MHz | CW |
| 07:47 | F8DGF | 18MHz | CW |
| 07:49 | HB9AFI | 18MHz | CW |
| 07:51 | F4HOD | 18MHz | CW |
| 07:53 | S52AU | 18MHz | CW |