Black Hill, GM/SS-253 - 314m ASL - NT 585 370 - OS Explorer 338/339 - 1 SOTA point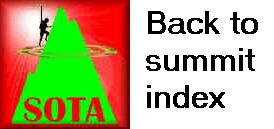 Twenty days of walking the Pennine Way. Now over, and real-life had to be faced. However, I had long since planned to savour every last drop of the taste of successful completion of the walk, and weeks before I had booked us an extra night in Kirk Yetholm Youth Hostel. We had never bagged any Scottish Marilyn hills before, so we knew we would not want to leave the country without climbing at least one. Myke G6DDQ was returning south to his native Lancashire today, but Essex-cum-Scotsman James M0ZZO was also staying a second night. James kindly offered to transport us around in his famous McGinty Mobile - an old Ford Fiesta with over half a million miles on the clock. In fact this car reminded me of a famous Trigger line from 'Only Fools And Horses', for it had had five new engines, twelve new wheels and two new chassis!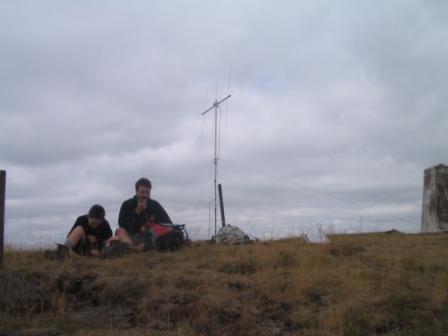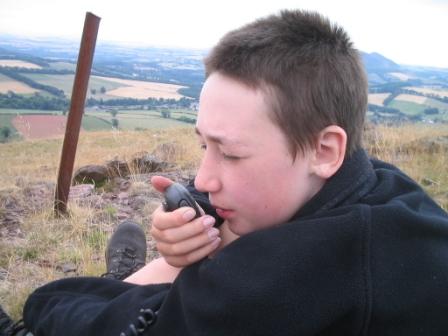 The first port of call was Black Hill GM/SS-253. We drove out via Kelso and towards Galashiels before heading for the small town of Earlston. From here James drove us along increasingly rutted and pot-holed farm tracks to park at a point ENE of the hill, NT604382. A short walk south down another track brought us to the open meadow, gently ascending towards the hill. The hill itself was well defined, steep and narrow ahead of us, sticking up all on its own, rather like the summits of Slemish in Northern Ireland, or Shutlingsloe in Cheshire. Finally, we reached the steep pull, and for the first time noticed that James seemed to be 'flagging' somewhat. Jimmy and I, now well-conditioned after three weeks of continuous Pennine walking had strode out at pace without a thought for our friend! Jimmy marched on ahead, up the steep Easterly flank of Black Hill while I held back and strolled with James at a more considerate pace.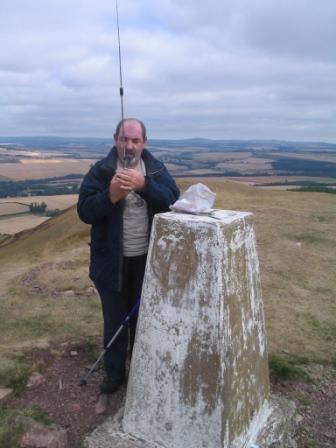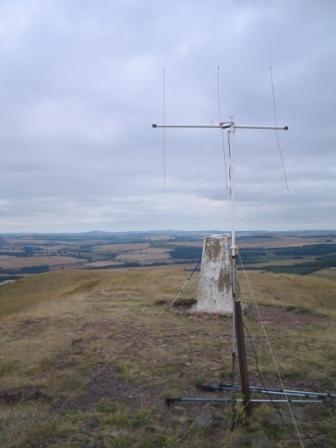 On the pleasant summit with fine views, we set up our equipment and all made our contacts. Many thanks to the following stations, all worked on 2m FM with 2.5 watts:
| | | | |
| --- | --- | --- | --- |
| MM0GSW/M | Kirkcaldy | Ian | T, J |
| GM7LUN | Galashiels | Jim | T, J |
| GM8BDX | Birghal | Alex | T, J |
| MM0ZZO/M | Whitefield | James | T, J |