Burrow, G/WB-014 - 358m ASL - SO 381 831 - OS Explorer 217 - 1 SOTA point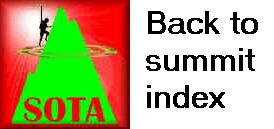 Friday 14th June 2019 - High Vinnalls G/WB-012, Callow Hill G/WB-014, View Edge G/WB-018 & Burrow G/WB-014
No gig - day off!
Another short drive now took me to the small village of Hopesay for Burrow G/WB-014. I parked opposite the church and set off along the path between two hedges and out onto the fields. I worked my way across to the track beside the wooded area, and then into the Iron Age hillfort. By the time I'd reached the highest point, atop one of the earthwork ramparts, I was very tired, and dispensed with the idea of moving on to Heath Mynd G/WB-007 for a fifth summit of the day. The appeal of a few pints, games of pool and a curry, not to mention a shorter and easier return drive to West Bromwich was winning the day.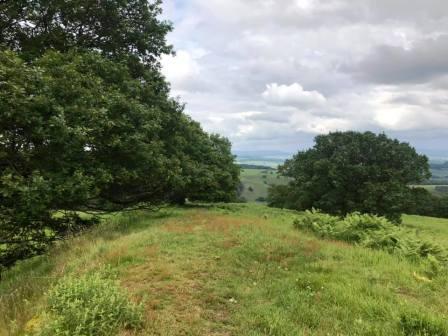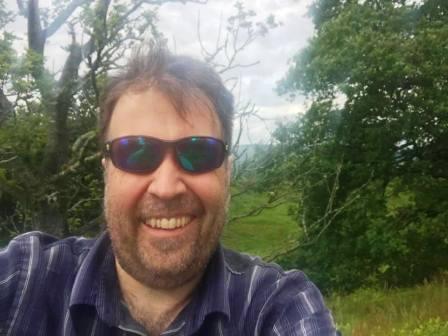 Four contacts on the 2m FM handie meant that I did not need to unpack the HF gear from the rucksack. The first QSO was with 2E1ICK/P doing a weekend of operating from Mow Cop, coincidentally on the same site that Richard G3CWI was staying in his motorhome. The qualifying contact came from Andrew G4VFL/P, S2S from Wapley Hill G/WB-016.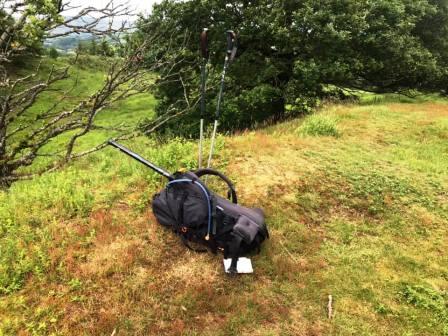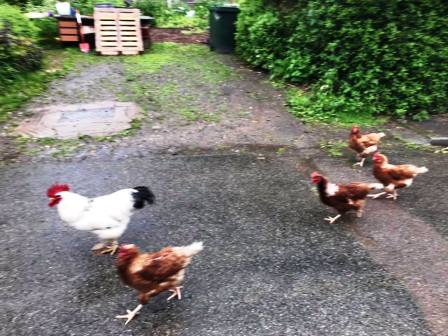 After descent, I drove back to the Coal Shed pub in Oldbury, West Bromwich where I had been staying. I met Andy, the bandleader, plus Steve and Tracey, two fans of Joe who owned the pub. We all went out for a very good curry later on.
| | | | | |
| --- | --- | --- | --- | --- |
| Time | Call | Band | Mode | S2S |
| 14:51z | 2E1ICK/P | 144MHz | FM | |
| 14:54z | G4HQB | 144MHz | FM | |
| 15:01z | G7AMD | 144MHz | FM | |
| 15:03z | G4VFL/P | 144MHz | FM | G/WB-016 |