Carneddau, GW/MW-023 - 445m ASL - SO 069 551 - OS Explorer 200 - 1 SOTA point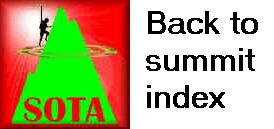 Mid Wales trip, Day 4 - Wednesday 21st August 2019
From Gwaunceste Hill GW/MW-010, it was a case of driving back in a westerly direction, over the A481 and around the country lanes to a right-angle bend in the road at "The Banks". I was trying to work out how to considerately park my car at this place when a resident approached us from one of the neighbouring properties. His name was John and was very friendly. He invited me to park just inside his gate, which was ideal. We stood and chatted for a while; it turned out he was a musician too and had enjoyed quite a career fronting bands and singing in years gone by.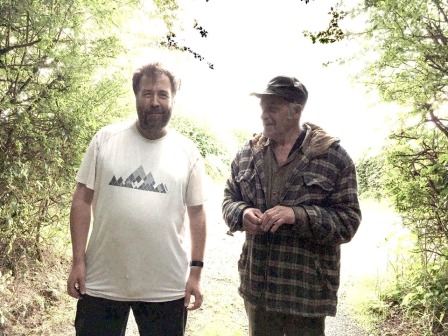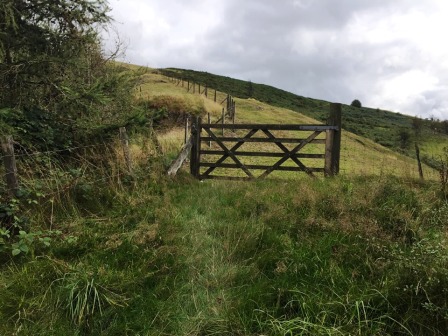 This proved to be a tough and relatively strenuous little climb for the third summit of a three summit day. Some of the sections seemed pretty steep and relentless, and then just when you thought you' d climbed to the top, it was a false summit and yet another one loomed over the horizon! Still we got there in the end, but were both pretty tired by this stage of the day!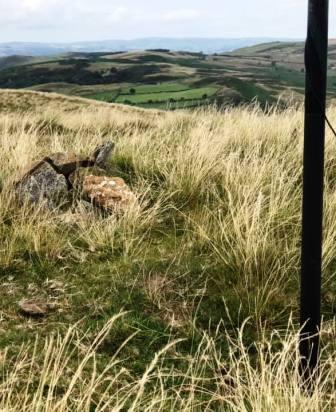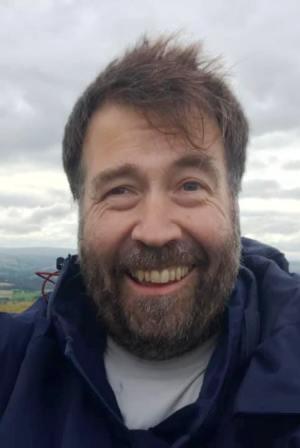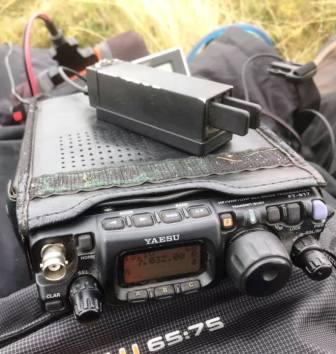 No problems for me on 40m CW, but Jimmy got stuck on three QSOs on 2m FM. It seemed the fourth just wouldn't come, so he found a frequency on 40m SSB, plugged in the microphone on my FT-817 and began calling CQ SOTA while I spotted him on SOTAwatch. No pile-up ensued, but HB9CZR did appear to give him his qualification for the activation.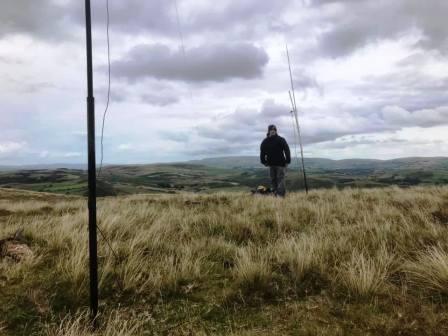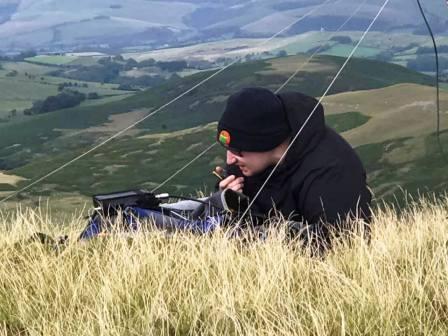 That night we returned once again to the New Inn in Newbridge-on-Wye, and once again devoured the faggots, chips, mushy peas and gravy - absolutely delicious. I had a good night on the pool table, beating all challengers. With a winner-stays-on system operating in the pub, I got a lot of games out of my 50p investment!
For Thursday, we had just the one summit planned - Great Rhos GW/MW-002.
| | | | | |
| --- | --- | --- | --- | --- |
| Time | Call | Band | Mode | Op |
| 16:15z | EA2DT | 7MHz | CW | MW1EYP/P |
| 16:16z | M0JLA | 144MHz | FM | MW0HGY/P |
| 16:17z | MW0OFA | 144MHz | FM | MW0HGY/P |
| 16:20z | S52AU | 7MHz | CW | MW1EYP/P |
| 16:21z | 2W0FLW | 144MHz | FM | MW0HGY/P |
| 16:22z | OE7PHI | 7MHz | CW | MW1EYP/P |
| 16:30z | DL3VTA | 7MHz | CW | MW1EYP/P |
| 16:39z | HB9CZR | 7MHz | SSB | MW0HGY/P |