Cyrn-y-Brain, GW/NW-043 - 565m ASL - SJ 208 488 - OS Explorer 256 - 2 SOTA points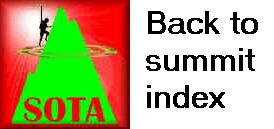 Saturday 1st February 2020 - Moel y Gamelin GW/NW-042 & Cyrn-y-Brain GW/NW-043
After Moel y Gamelin GW/NW-042, it was one of the highlights of every SOTA year for me - lunch at the Ponderosa Cafe on Horseshoe Pass. As usual, I opted for the traybake steak pie, with chips, vegetables and gravy, and as usual, it was fabulous. A suitable constitutional walk is advisable after that, but of course we were going straight up Cyrn-y-Brain behind the cafe.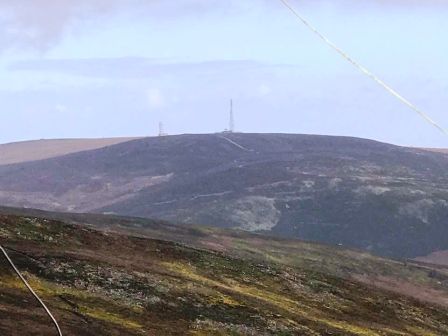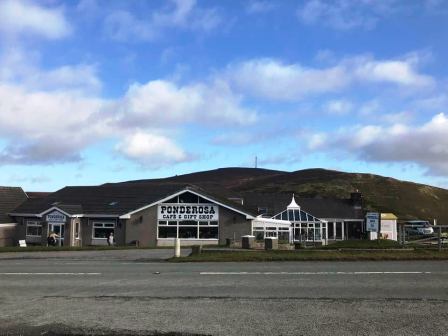 The relatively short and easy walk up the vehicle access track always seems to fly by after the longer earlier hike, and with the benefit of the "refuelling" at the cafe. I went around to the East side of the transmitter compound on summit to gain some shelter from the wind, which I feared would have been troublesome for my 80m-40m-30m-20m dipole.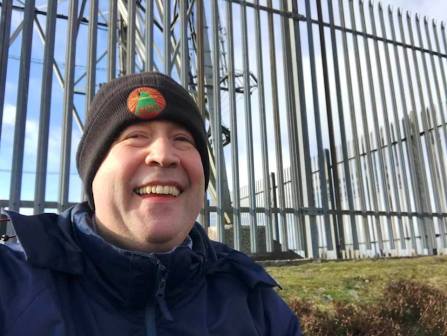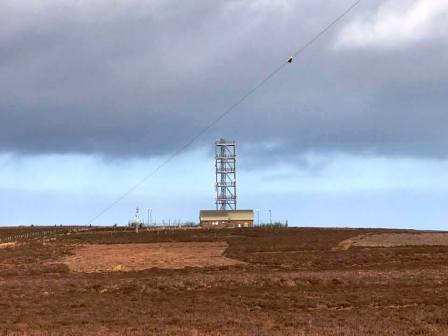 I kicked off on 20m FT8, but after only three QSOs realised that 40m would be the better option. A few more QSOs were made there, plus one on 80m. Three contacts were added on 2m FM with the Yaesu FT-70D handheld, before Richard and I set off back down the hill. Later on in the pub, we revealed our results to each other - who made most contacts in the day? Richard on 2m FM, or me on HF FT8? Watch the video below to find out!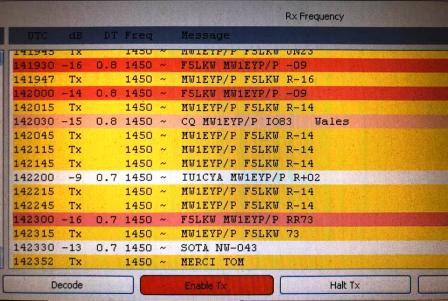 | | | | |
| --- | --- | --- | --- |
| Time | Callsign | Band | Mode |
| 13:41 | SQ9NFC | 14MHz | FT8 |
| 13:46 | SQ9LFQ | 14MHz | FT8 |
| 13:49 | EA5W | 14MHz | FT8 |
| 13:52 | SQ9CWZ | 14MHz | FT8 |
| 14:03 | PA3CPS | 7MHz | FT8 |
| 14:04 | ON4CJU | 7MHz | FT8 |
| 14:06 | DK5AL | 7MHz | FT8 |
| 14:15 | HB9DXA | 7MHz | FT8 |
| 14:21 | MW0PDV | 7MHz | FT8 |
| 14:22 | IU1CYA | 7MHz | FT8 |
| 14:23 | F5LKW | 7MHz | FT8 |
| 14:24 | HB9CRY | 7MHz | FT8 |
| 14:26 | LA2JLA | 7MHz | FT8 |
| 14:36 | G4TJC | 3.5MHz | FT8 |
| 14:57 | 2W0JYN | 144MHz | FM |
| 14:58 | MW6SHF | 144MHz | FM |
| 14:58 | 2E0LKC | 144MHz | FM |