Easington Fell, G/SP-012 - 396m ASL - SD 730 487 - OS Explorer OL41 - 1 SOTA point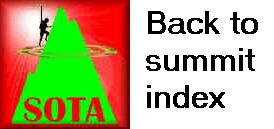 Sunday 3rd June 2018 - Easington Fell G/SP-012
Gig: Motown Gold
Venue: Mitton Hall, Whalley, nr Clitheroe
Again this was an easy choice of summit, given the venue. I parked in the usual parking area on the side of Waddington Fell, and made my way over the cattle grid to the track (PROW) which gives faster and easier access onto Easington Fell. I noticed ahead of me, a group of cattle stood right on the track. They had noticed me too. I continued to walk towards them, hoping they would disperse - but they stood their ground, and appeared to be getting edgy. I moved off the path and onto the moorland to try a take a wide arc around them. They also move across to continue to block my progress! I moved back to the path - and so did they, appearing to get ever more unimpressed with my presence.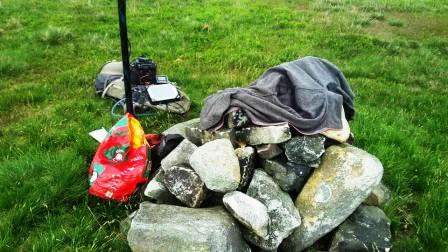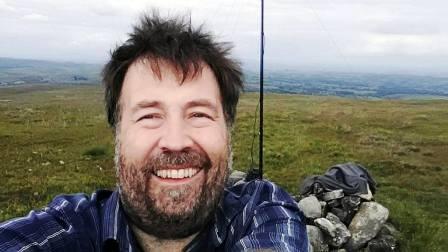 I decided to admit defeat, and retreated all the way back to the car park. This time, I followed the faint path directly over the access land, on the opposite side of the wall from the cattle. Fortunately, the ground was firm and not too boggy, apart from a couple of sections, so it wasn't as slow or tortuous as it could have been.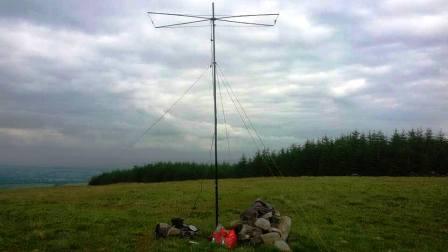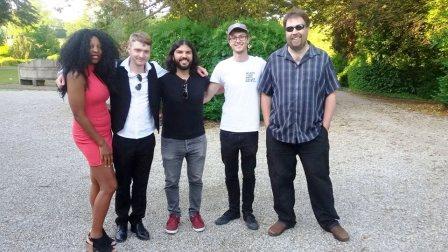 I made it to the trig point and set up my 6m Moxon antenna (SOTAbeams SB6). This time I had remembered my Windows 10 tablet (running WSJT-X) and interface/cables, so was able to try FT8. Spectacular it was not, with three QSOs coming from G stations in the North of England, but OK1FLZ was the other one. It was a summit point earned exclusively by FT8, so I was satisfied with that.
It was a nice gig with Motown Gold - and I looked forward to seeing them the next day in West Cheshire. Tiredness hit me while driving south down the M66 near Bury, so I exited and pulled into a retail park. I strategically parked behind a HGV so as to block out the security lights, reclined my seat and reached for my pillows. I had a "reet good kip" and it was daybreak that woke me up! I completed my journey home - and went back to bed!
| | | | |
| --- | --- | --- | --- |
| Time | Call | Band | Mode |
| 16:20z | G4MSN | 50MHz | FT8 |
| 16:23z | G7ADF | 50MHz | FT8 |
| 16:32z | OK1FLZ | 50MHz | FT8 |
| 16:40z | G0JHC | 50MHz | FT8 |